The first total solar eclipse in 99 years to cross the entire country will pass right over the west end of Knoxville on Monday, Aug. 21st! We're lucky to be perfectly positioned as a basecamp with great access to beautiful viewing spots in our public parks, and a less crowded downtown for the rest of your visit.
The edge of the "path of totality," where you'll experience about two minutes of mid-day darkness as the moon blocks the rays of the sun, skirts over about 1/5 of Knox County, bringing the spectacular event to almost ten Knox County parks!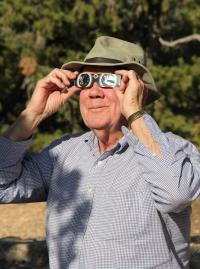 With all other parts of town just outside this area, Knoxville makes the perfect place to avoid the crowds of the "path" for peaceful dinner, drinks, lodging, or even a hike after the great solar eclipse, which will take place around 2:30 p.m. EST!
Here's a list of our great parks that fall within the path of totality. One is even having a party to celebrate!
Hundreds of thousands are expected to turn out for the eclipse, so make sure to head out early with plenty of time to drive to your spot, enjoy our beautiful parks, and settle in for an awesome show. And wherever you choose to view, make sure to wear protective eyewear.
See you outside…in the dark! For more info on great parks, trails, and waterways to visit before and after the eclipse, check out OutdoorKnoxville.com.