So, USA Today's 10Best is trying to figure out who has the Best Biscuit Sandwich in the state of Tennessee. Well as the home of the International Biscuit Festival we of course think that Knoxville has the best Biscuits in the WORLD not just the state. So right now OliBea and Wild Love Bakehouse are Knoxville's only chance and that's OK! Lucky for us these two spots are easy to get to and have more than just delicious biscuits. The Owners, Chef and their whole crew are all great! Not only will you see them at their own restaurant you'll actually see them around town. This is Knoxville after all.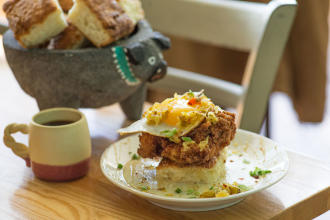 Here's a little about OliBea - Chef Jeff Dealejandro combines the best of Southern and Latin flavors using regionally sourced ingredients, supporting farmers and artisans who he counts as friends, at Knoxville's most talked about breakfast and lunch spot in the heart of the Old City.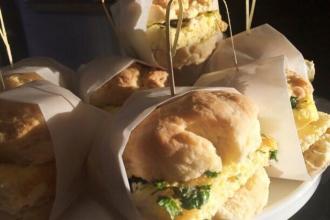 Here's a little about Wild Love Bakehouse - The Central Avenue bakehouse has been called "The best little bakeshop in the U.S.A." by AFAR Magazine. Throughout the day enjoy pastries, sandwiches and coffee with friends. 
So you know what to do go VOTE for these folks. If you don't believe us then go visit them and see what all the squawking is about!