You'll see that number more than once this year, especially this fall. The University of Tennessee is celebrating its 225th anniversary. Before you yawn, think about how rare that is in America. 
In the entire nation, fewer than 30 colleges claim to be older, and about a third of those are members of the Ivy League. Even in the 21st century, an early founding date seems to mean something, because our oldest colleges are still considered our best. And UT is older than 99 percent of the four-year colleges in America. 
This fall marks the establishment in 1794 - when George Washington was still president - of Blount College, one of the first colleges ever established this far west. We owe that to a guy named Samuel Carrick, born in 1760 probably in the British colony of Pennsylvania. Carrick was a Presbyterian minister - he also founded First Presbyterian, Knoxville's first church, and his grave, still barely legible, is in a corner of that churchyard. However, Carrick specified his college be non-denominational. It was probably a practical choice in those days. Knoxville, then the territorial capital, had attracted people from all over the new nation, not just Scots-Irish Presbyterians, but people from the Carolinas to New England, and several from overseas, representing multiple faith traditions. There were at least a couple dozen Presbyterians in Knoxville, but Carrick didn't want to narrow the market for his college. With that choice, he created what has been claimed to be America's first non-denominational college, the first college in America not founded by a church.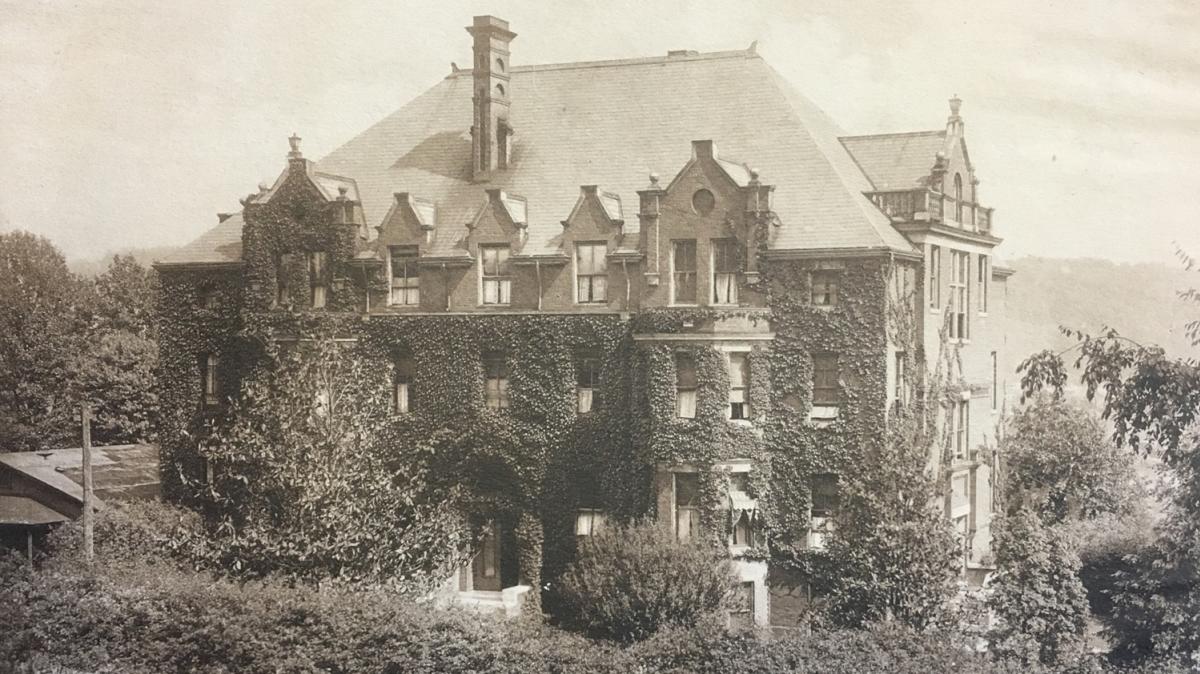 Barbara Blount Hall on the Hill circa 1900 courtesy of Knoxville History Project
Truth be told, of course, there are a few footnotes to UT's founding date. The college shut down cold after Carrick's sudden death in 1809, and for 11 years existed only in the daydreams of its trustees. It changed its campus in 1828, when it moved from a single frame house on Gay Street to a big new brick building on the iconic Hill. And it changed its name three times. It didn't become the University of the Tennessee, sanctioned by the state government in Nashville, until 1879. 
You can celebrate UT's birthday - its bicenquasquigenary - in lots of ways. The online Torchbearer is heralding lots of interesting stories about UT's history that are pretty much guaranteed to surprise. (See https://225.utk.edu/). Several of them are produced by our organization, the Knoxville History Project. You can attend a few football games, of course. Or you can just take a walk around campus. If you haven't done that in a long time, it's a pretty interesting place, on its river peninsula, including the famous Hilltop, where students have been learning since John Quincy Adams was president; Circle Park, which was a pastoral attraction even in the Victorian era, when people hopped a streetcar from downtown to take a picnic or play some baseball; McClung Museum, always free and open to the public; palatial Hodges Library; or the Indian mound on the ag campus - UT is one of only three or four campuses in America that hosts a prehistoric Native-American ruin. Other sites to visit include the UT Botanical Gardens and the Downtown UT Gallery (on the 100 block of Gay Street).