"I'm bored" if you think there is someone in your house that will say that this weekend read on. This is one of the weekends in December where you sort of have to schedule or you might turn into the abominable snowman. Nobody wants that.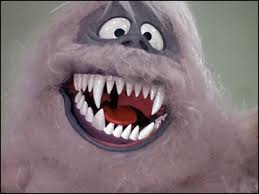 To make your life a little easier, I figured I would put a few ideas here so you can decide how to make your weekend light up. Let's start with the fact that it is First Friday in Downtown Knoxville. Artists from around our city will show off some of their most beautiful work in Galleries, Shops and Eateries around town. http://knoxvillefirstfriday.com Everybody loves a parade! This Friday night, Gay Street will light up with elves from around town in the WIVK Christmas Parade. It's rain or shine and Santa might even bring Rudolph! www.wivk.com Bringing some sparkle to the city are Scott Hamilton and Friends. The gold medalist will light up the ice with friends and one very special Amy Grant over at the Civic Coliseum.

It's so cool here even Memphis is visiting (sort of). The Broadway Musical will heat up the stage over at the Tennessee Theatre.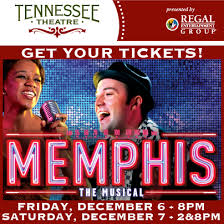 If the holidays have got you down, then get out and see some gold! The 2013 Winter National Swimming Championships are this weekend. The short-course yards meet will take place at the University of Tennessee's Allan Jones Aquatic Center and will feature many top American swimmers, including 16 members of the U.S. 2013 FINA World Championships Team. Not a sports fan... well then maybe chicken will tickle your fancy. The American Bantam show will be at Chilhowee Park. Bird is the word. Here's more information. OK back to the Holiday season The 8th Annual Open House at The District in Bearden will kick off Friday night. The Bearden Bites sound delish and you never know what type of fun and cheer you can find over there. www.thedistrictinbearden.com ALL ABOARD!! Christmas Express Train Rides will be rolling along through out the month of December. Get the kids and meet some of Knoxville's most interesting people as they read to the kids on the train.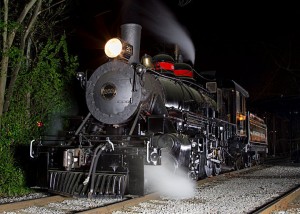 www.threeriversrambler.com If you're behind on making things for your office mates... hint hint... Marble Springs State Historic Site has a candle making workshop. Very interesting -  you will be making beeswax candles by the open hearth. You need to make reservations and space is limited. www.marblesprings.net Another workshop will be over at the Historic Ramsey House: Fresh Wreath Making Workshop. You will create a wreath with some things like holly, magnolia leaves and more. Again you need to make sure they have enough space so give them a call (865) 546-0745. Here's a list starting with Thursday so you don't have to keep reading my musings.    Thursday December 5th
| | |
| --- | --- |
| WDVX Blue Plate Special: Cory Bishop / Bill Mize | Knoxville Visitor Center12:00pm – 1:00pm |
| Santa's Village | Knoxville Zoo10:00am – 2:00pm |
| Beck Cultural Exchange Center Platter Party | Beck Cultural Center2:30pm – 5:00pm |
| Nutcracker on Ice | Ice Chalet7:00pm |
| A Christmas Carol | Clarence Brown Theatre7:30pm |
| Singer/Songwriter Night: The Final Shootout! | The Square Room7:30pm |
| Henry Cho | Side Splitters Comedy Club7:30pm |
| Greetings | Theatre Knoxville8:00pm |
Friday December 6th
| | |
| --- | --- |
| WDVX Blue Plate Special: Iodine / Southside Revival | Knoxville Visitor Center12:00pm – 1:00pm |
| National Bantam Show | Chilhowee Park – Jacob Building9:00am – 9:00pm |
| Santa's Village | Knoxville Zoo10:00am – 2:00pm |
| Knoxville Flea Market | Knoxville Expo Center3:00pm – 7:00pm |
| Blow Your Own Ornament | Marble City Glassworks4:00pm – 9:00pm |
| December First Friday | Various Locations Downtown5:00pm – 8:00pm |
| The 8th Annual Open House | The District in Bearden5:00pm – 8:00pm |
| Scott Hamilton & Friends on Ice with musical guest Amy Grant | Knoxville Civic Coliseum6:00pm |
| Children's Theatre of Knoxville Presents: Little Women | Children's Theatre of Knoxville7:00pm |
| Nutcracker on Ice | Ice Chalet7:00pm |
| WIVK Christmas Parade | Downtown Knoxville – Gay Street7:00pm |
| A Christmas Carol | Clarence Brown Theatre7:30pm |
| Broadway at the Tennessee: Memphis | Tennessee Theatre8:00pm |
| Ole Smoky Moonshine presents Delbert McClinton | Bijou Theatre8:00pm |
| Bethany Dillon with Ed Cash and Ivory Layne | The Square Room8:00pm |
| Greetings | Theatre Knoxville8:00pm |
Saturday December 7th
| | |
| --- | --- |
| WDVX Blue Plate Special: Claxton Creek / Lacy Green | Knoxville Visitor Center12:00pm – 1:00pm |
| National Bantam Show | Chilhowee Park – Jacob Building6:00am – 9:00pm |
| Santa's Workshop (Ages 6-10) | Knoxville Arts and Fine Crafts9:00am – 1:00pm |
| Santa's Village | Knoxville Zoo10:00am – 2:00pm |
| The 8th Annual Open House | The District in Bearden10:00am – 5:00pm |
| Knoxville Flea Market | Knoxville Expo Center10:00am – 7:00pm |
| Candle Making Workshop | Marble Springs State Historic Site11:00am |
| Children's Story Time | Union Avenue Books11:00am |
| Christmas Open House | James White's Fort11:00am – 3:00pm |
| | |
| --- | --- |
| Winter Wonderland | University of Tennessee Gardens12:00pm – 3:00pm |
| Market Square Holiday Market | Market Square12:00pm – 7:00pm |
| Fresh Wreath Making Workshop | Ramsey House Plantation1:00pm |
| Children's Theatre of Knoxville Presents: Little Women | Children's Theatre of Knoxville1:00pm & 5:00pm |
| Creature Feature | Ijams Nature Center2:00pm |
| Nutcracker on Ice | Ice Chalet2:00pm & 7:00pm |
| Broadway at the Tennessee: Memphis | Tennessee Theatre2:00pm & 8:00pm |
| Blow Your Own Ornament | Marble City Glassworks4:00pm – 9:00pm |
| Old North Knoxville's Victorian Holiday Home Tour | Historic Old North Knoxville4:00pm – 9:00pm |
| Candoro Arts & Heritage Holiday Open House | Candoro Marble Building5:00pm – 7:00pm |
| Knoxville Ice Bears vs. Columbus Cottonmouths – Armed Forces Night | Knoxville Civic Coliseum7:30pm |
| A Christmas Carol | Clarence Brown Theatre7:30pm |
| Appalachian Ballet Company presents The Nutcracker | Knoxville Civic Auditorium8:00pm |
| Tennessee Schmaltz | Laurel Theater8:00pm |
| Greetings | Theatre Knoxville8:00pm |
Sunday December 8th
| | |
| --- | --- |
| National Bantam Show | Chilhowee Park – Jacob Building7:00am – 12:00pm |
| Santa's Village | Knoxville Zoo10:00am – 2:00pm |
| Knoxville Flea Market | Knoxville Expo Center10:00am – 4:00pm |
| Old North Knoxville's Victorian Holiday Home Tour | Historic Old North Knoxville12:30pm – 5:00pm |
| Holiday Marketplace & Fair | Ijams Nature Center1:00pm – 5:00pm |
| It's a Wonderful Life presented by Home Federal Bank | Tennessee Theatre1:00pm & 5:00pm |
| A Christmas Carol | Clarence Brown Theatre2:00pm |
| Appalachian Ballet Company presents The Nutcracker | Knoxville Civic Auditorium2:00pm |
| A Gift of Lights | Crescent Bend2:00pm – 8:00pm |
| Children's Theatre of Knoxville Presents: Little Women | Children's Theatre of Knoxville3:00pm |
| | |
| --- | --- |
| Greetings | Theatre Knoxville3:00pm |
| Candle Light Tour | Ramsey House Plantation6:00pm – 8:00pm |
| Trombone Shorty & Orleans Avenue | Bijou Theatre8:00pm |
Monday December 9th
| | |
| --- | --- |
| WDVX Blue Plate Special: Whitney Mann / Kelly Steward | Knoxville Visitor Center12:00pm – 1:00pm |
| Climbing Fundamentals with River Sports Outfitters | River Sports Outfitters6:00pm |
| Tennessee Shines: Sarah Lee Guthrie & Johnny Irion + author Lisa Soland | Knoxville Visitor Center7:00pm |
 Tuesday December 10th
| | |
| --- | --- |
| WDVX Blue Plate Special: Matt Hectorne / The Matchsellers | Knoxville Visitor Center12:00pm – 1:00pm |
| Greenway Bike Ride with Bearden Bike & Trail | Third Creek Greenway6:00pm |
 Wednesday December 11th
| | |
| --- | --- |
| WDVX Blue Plate Special: Tokyo Rosenthal / Jamie Cook | Knoxville Visitor Center12:00pm – 1:00pm |
| Time Well Spent: Inspiration at Lunch | Emporium Center for Arts & Culture12:00pm |
| Group Run with Runners Market | Runner's Market Bearden5:30pm |
| A Christmas Carol | Clarence Brown Theatre7:30pm |
| Pandora Jewelry Presents Martina McBride: The Joy of Christmas | Tennessee Theatre7:30pm |
| Knox Comedy Live Presents: Alex Koll with Matt Ward | The Well8:00pm |
 Thursday December 12th
| | |
| --- | --- |
| WDVX Blue Plate Special: Todd Burge / Jon Whitlock Trio | Knoxville Visitor Center12:00pm – 1:00pm |
| Santa's Village | Knoxville Zoo10:00am – 2:00pm |
| Blow Your Own Ornament | Marble City Glassworks4:00pm – 9:00pm |
| Children's Theatre of Knoxville Presents: Little Women | Children's Theatre of Knoxville7:00pm |
| Tour de Lights Holiday Bike Ride | Market Square7:00pm |
| A Christmas Carol | Clarence Brown Theatre7:30pm |
| Greetings | Theatre Knoxville8:00pm |
| Carolina Chocolate Drops | Bijou Theatre8:00pm |
 Friday December 13th
| | |
| --- | --- |
| WDVX Blue Plate Special: Hiroya Tsukamoto | Knoxville Visitor Center12:00pm – 1:00pm |
| KMA Holiday Homes Tours | Various homes around Knoxville9:30am – 4:30pm |
| Santa's Village | Knoxville Zoo10:00am – 2:00pm |
| Comcast Christmas at Chilhowee Park | Chilhowee Park6:00pm – 9:00pm |
| Children's Theatre of Knoxville Presents: Little Women | Children's Theatre of Knoxville7:00pm |
| A Christmas Carol | Clarence Brown Theatre7:30pm |
| Junie B. in Jingle Bells, Batman Smells | Clayton Performing Arts CenterPellissippi State Community College7:30pm |
| Greetings | Theatre Knoxville8:00pm |
| Carolina Chocolate Drops | Bijou Theatre8:00pm |
| Wendel Werner Destroys Christmas | The Square Room8:00pm |
 Saturday December 14th
| | |
| --- | --- |
| WDVX Blue Plate Special: Red Shoes & Rosin | Knoxville Visitor Center12:00pm – 1:00pm |
| Santa's Village | Knoxville Zoo10:00am – 2:00pm |
| ETHS Holiday Open House | East Tennessee History Center11:00am – 3:00pm |
| Market Square Holiday Market | Market Square12:00pm – 7:00pm |
| Children's Theatre of Knoxville Presents: Little Women | Children's Theatre of Knoxville1:00pm & 5:00pm |
| Creature Feature | Ijams Nature Center2:00pm |
| Junie B. in Jingle Bells, Batman Smells | Clayton Performing Arts CenterPellissippi State Community College2:00pm & 7:30pm |
| The Nativity Pageant of Knoxville | Knoxville Civic Coliseum3:00pm |
| Christmas Candlelight Tours | Marble Springs State Historic Site4:00pm – 8:00pm |
| Blow Your Own Ornament | Marble City Glassworks4:00pm – 9:00pm |
| Annual Christmas Tours | The Mabry-Hazen House5:00pm – 8:00pm |
| A Christmas Carol | Clarence Brown Theatre7:30pm |
| Greetings | Theatre Knoxville8:00pm |
 Sunday December 15th
| | |
| --- | --- |
| Santa's Village | Knoxville Zoo10:00am – 2:00pm |
| House Mountain Hike with Smoky Mountain Hiking Club | House Mountain1:30pm |
| A Christmas Carol | Clarence Brown Theatre2:00pm |
| Annual Christmas Tours | The Mabry-Hazen House2:00pm – 5:00pm |
| Greetings | Theatre Knoxville3:00pm |
| The Nativity Pageant of Knoxville | Knoxville Civic Coliseum3:00pm |
|   |   |