June is that sweet spot in between Spring and Summer where the weather is just right. The days grow longer, the season gets warmer, and our Southern city comes alive under the sunshine. The first Saturday in June marks Knoxville's annual Bike, Boat, Brew, & Bark Festival down at Volunteer Landing! In honor of this festive time of year, we have highlighted some Visit Knoxville gear to get you in the mood and out the door!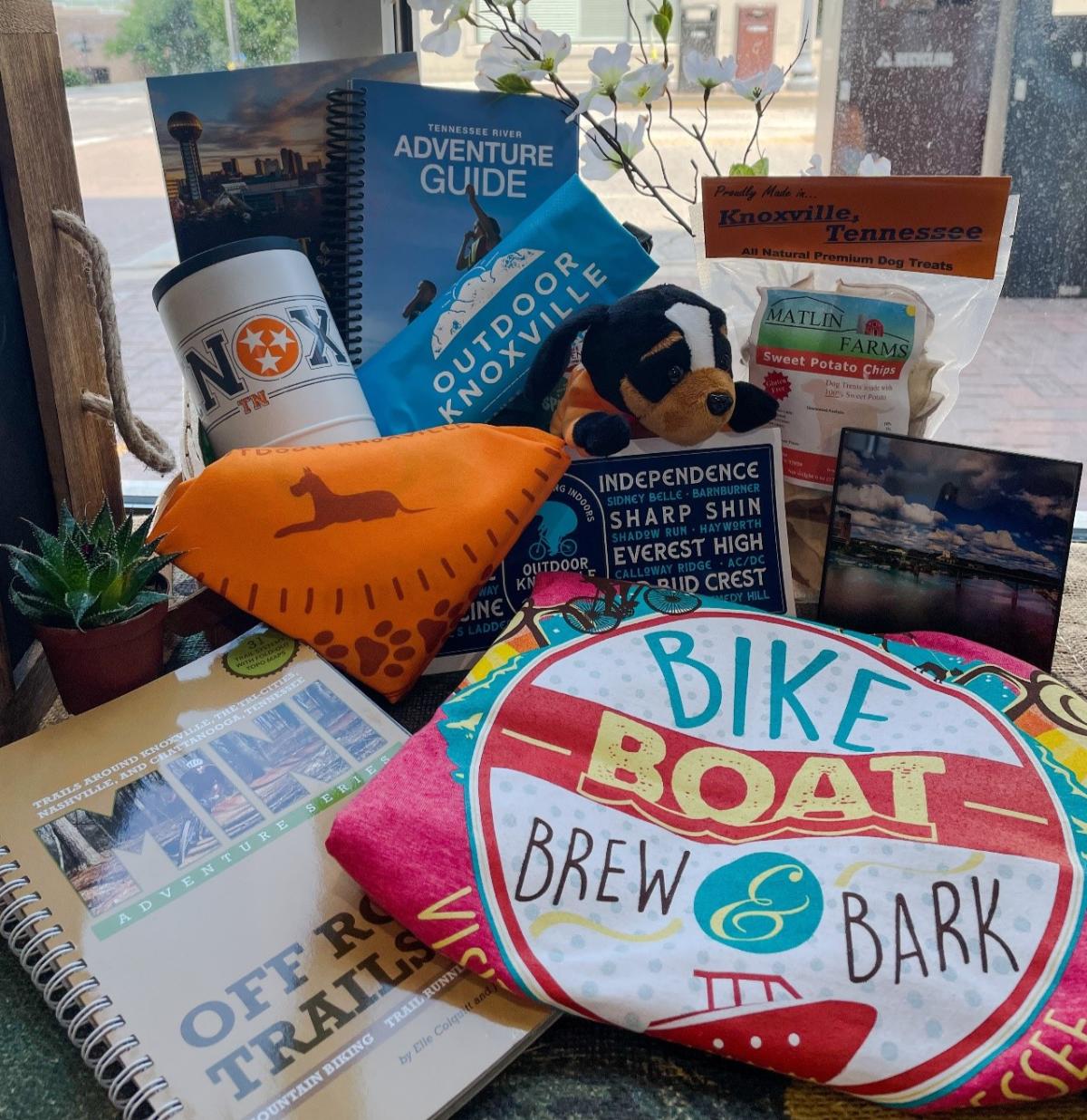 Hop on a bike and peddle around town! Ride the nature trails, the roads, the greenways, and explore the great Knoxville outdoors in efficient style! Pick up your own copy of Off Road Trails Guide to map out your next adventure. And once you've ridden the trails and taken in the terrain, come back and grab an Outdoor Knoxville Trails Bumper Sticker as a badge of honor. After all, you've earned it!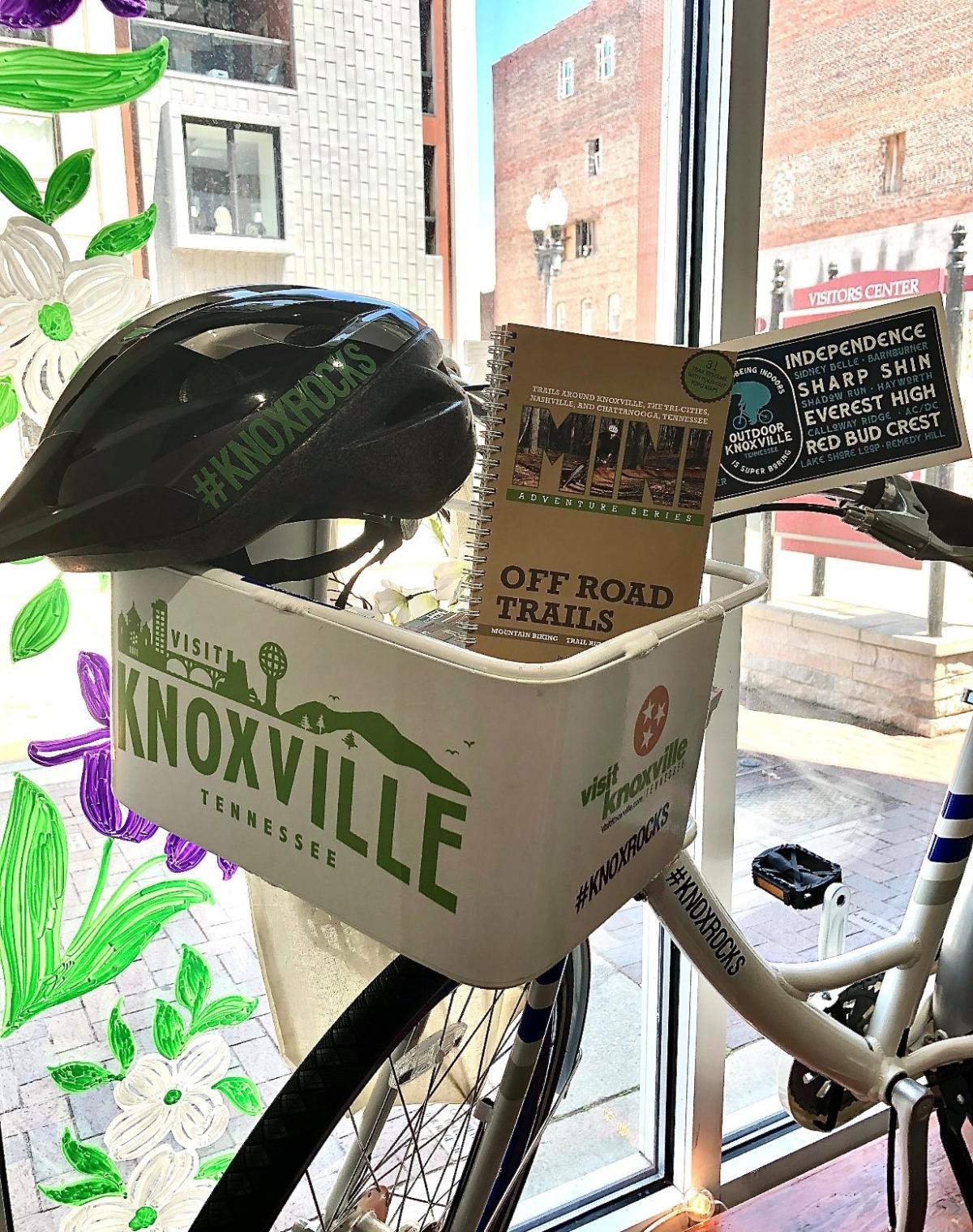 Switch up that peddlin' with some paddlin'! Once you've explored our valleys and hills, you'll need to cool down in our waterways. Get out on the Tennessee River and splash around, why don't ya! You'll definitely need to pick up a handy Outdoor Knoxville Dry Bag to protect your precious necessities, like phone, keys, wallet. And we're certain you should have a Tennessee River Adventure Guide on hand so you don't float yourself into another town!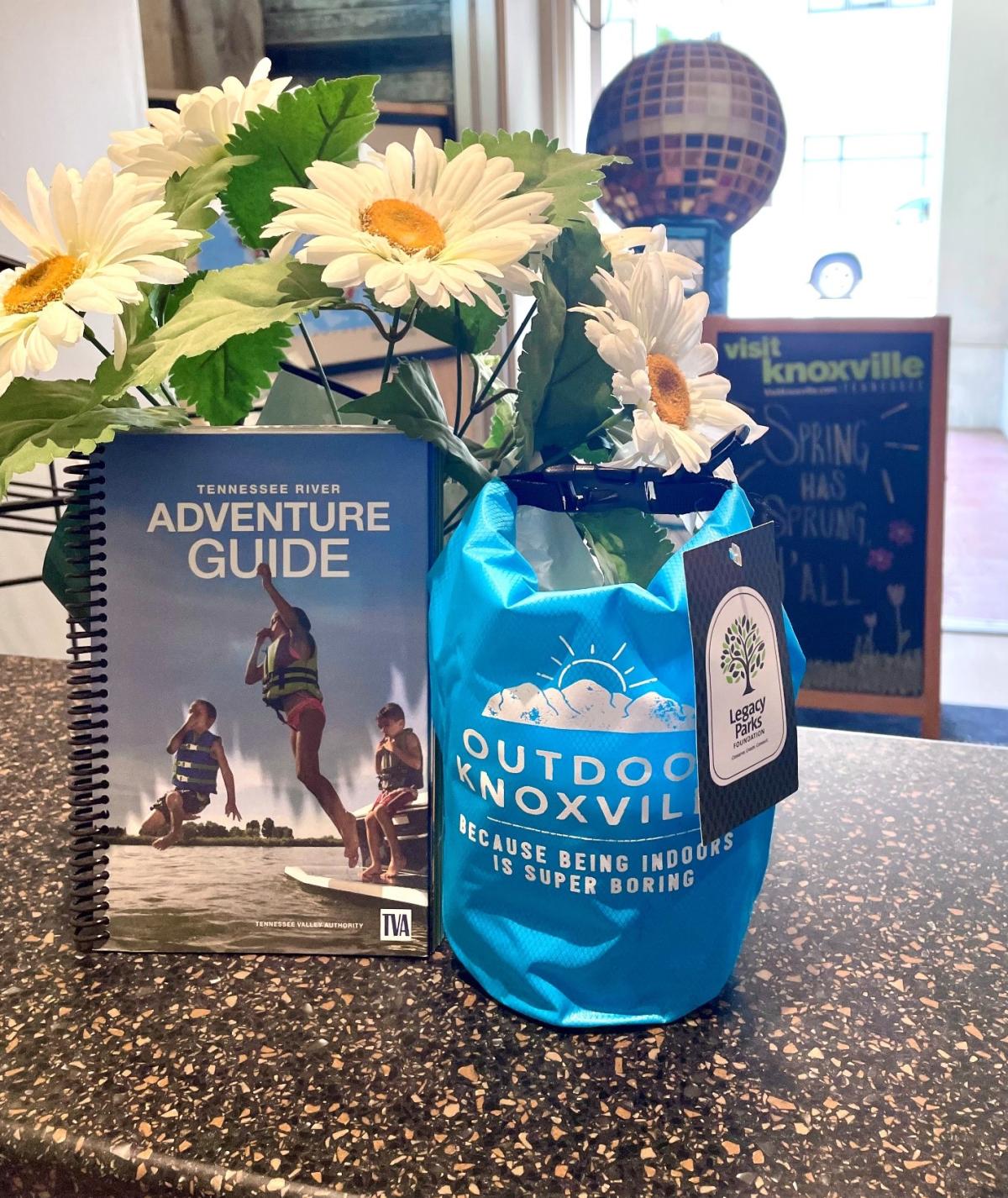 After an adventurous day out and about in Knoxville's nature, settle into serenity with a local craft brew and a good book! We've got the perfect combination—pick up a handy-dandy Knoxville Tumbler that doubles as an insulated koozie and a copy of East Tennessee Beer: A Fermented History. You can sip on a Knoxville beer while drinking in its history.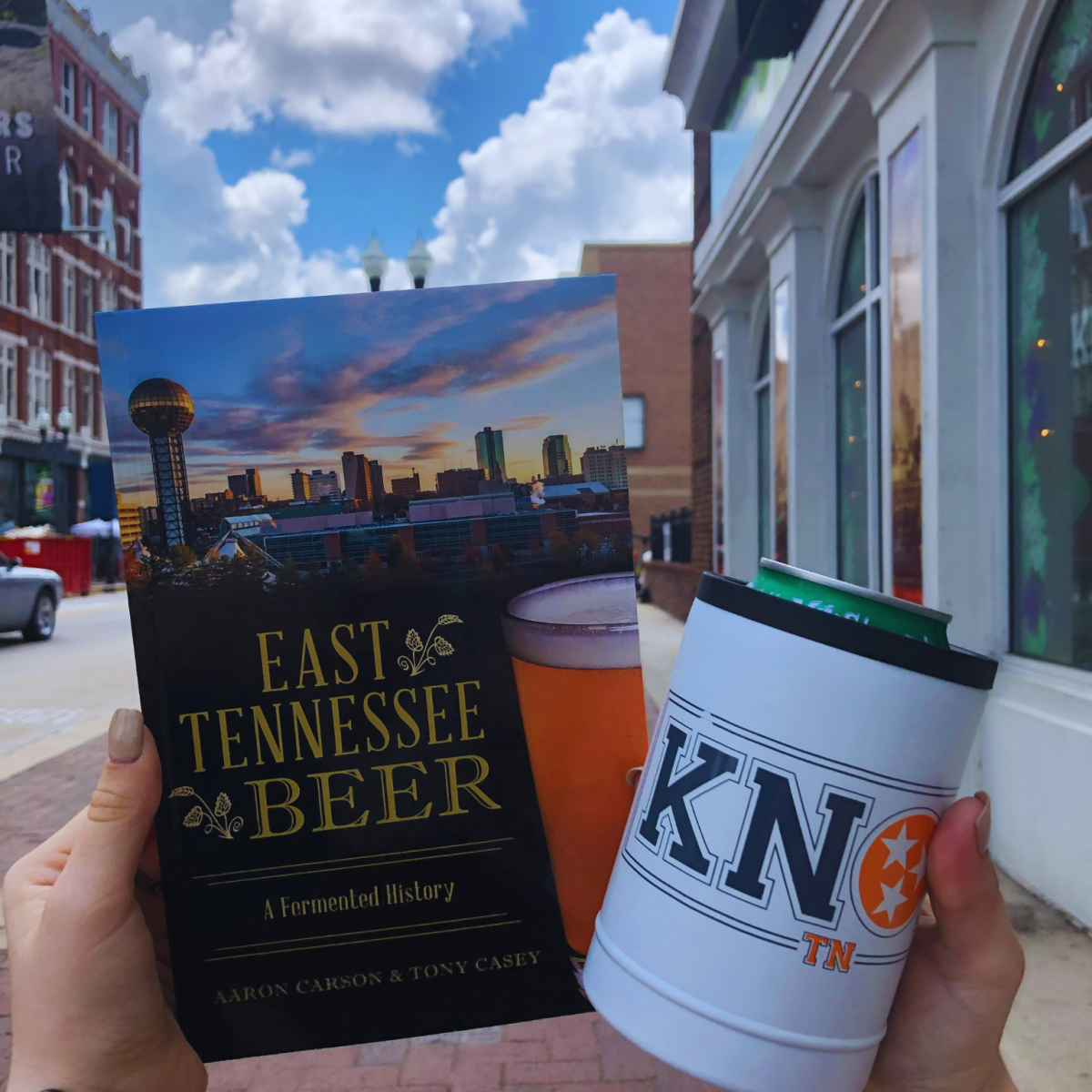 And if serenity doesn't feel quite right without your pup, fear not! Knoxville is a pooch-happy town, so your fur-friend is never left out of the fun. If you and your pal are galivanting on Volunteer Landing, you best be sporting some Tennessee orange—grab your sweetie an Outdoor Knoxville Dog Bandana. Since your pal is just the best ever, remind them with yummy treats! Visit Knoxville's gift shop proudly carries locally-made, all natural Matlin Farms Dog Treats and Sweet Potato Chips. And for those of you who still need a pup of your own, we've got you covered with our adorable Tennessee Smokey Dog! This lil' pup makes a very agreeable partner-in-fun!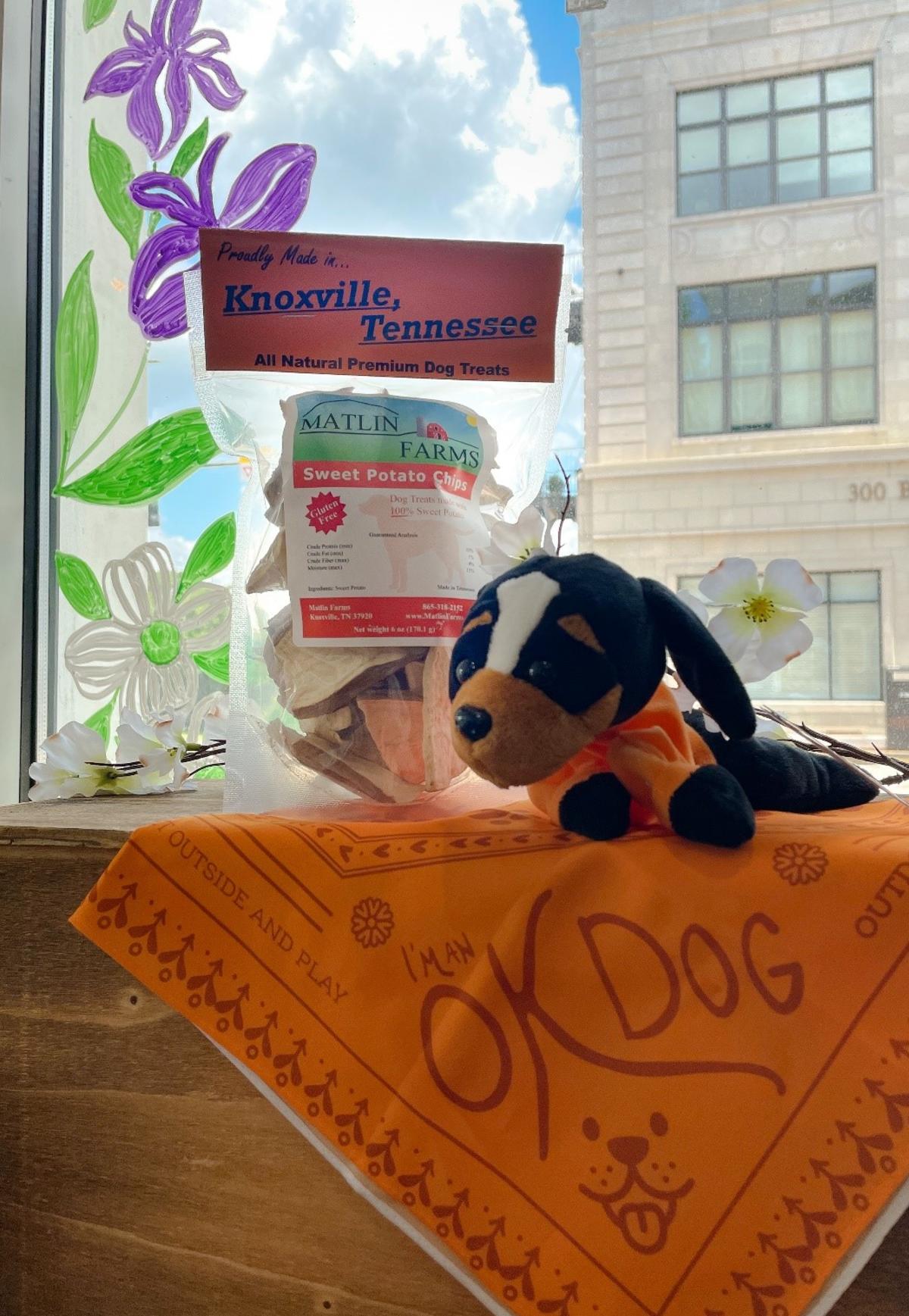 When June 6th rolls around and you head out to Volunteer Landing for some fun, don't forget to don your official Bike, Boat, Brew, & Bark shirt!