Valentine's Day is just around the corner, so we have put together some gift ideas for you and your special someone!  Items in this post may be purchased separately or as the Valentine's Day Gift Basket as seen here.  This basket includes the items listed below (1 tin of Willa's Shortbread Cookies, one 865 Candle Co. Candle, two wine tumblers engraved with the Knoxville skyline, plus two coasters, and a Visit Knoxville Visitors Guide – perfect to pick out a romantic local restaurant for dinner). Click the link here to purchase one for pickup or have it shipped!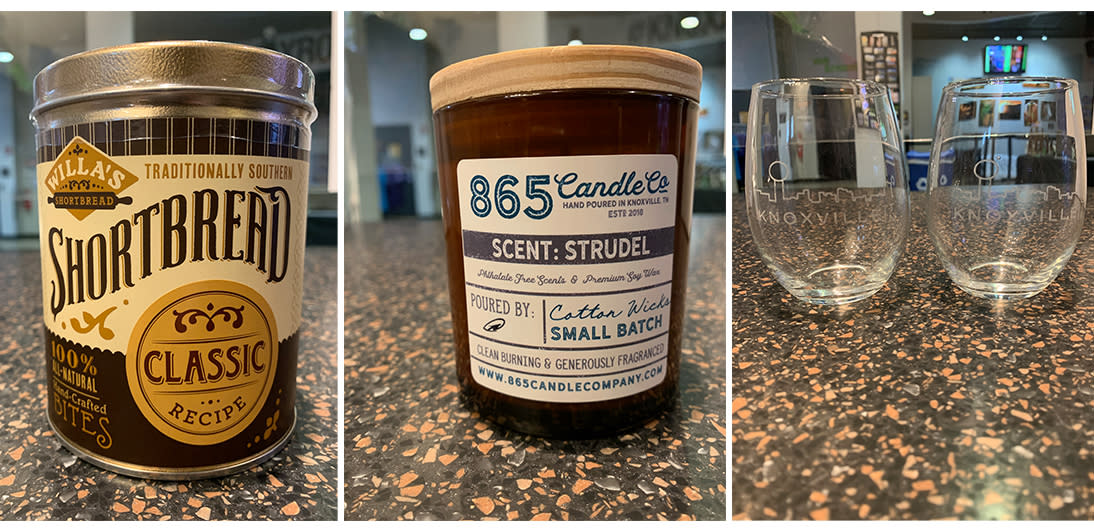 Willa's Shortbread Cookies
They say the way to someone's heart is through their stomach. If this saying holds true, these rich, buttery, melt- in-your-mouth, shortbread cookies will have them head over heels in no time. Willa's southern traditional recipe has been around for over 30 years, ensuring delightful quality. They are also 100% all natural, handcrafted with the finest ingredients. Swing by for a tin at the Visitors Center today and walk down Gay Street to Cruze Farm while you're downtown to grab a tall cold glass of milk to accompany your cookies.
865 Candles
Strike a match and set the mood with one of our 865 Candles. With scents ranging from strudel, lemon lavender, sandalwood, whiskey, and many more, you are bound to make an impression with this candle. Hand poured in Knoxville, TN, these soy candles will help orchestrate the perfect candlelit dream.
Wine Glasses
What expresses romance more than a dozen red roses? A sumptuous bottle of wine for two to share! Give the gift of these specialty wine glasses engraved with the Knoxville Skyline. This is a wonderful reminder of the place you met, the beautiful city you live in, or a nice memory of the recent trip you took. Head over to Downtown Wine and Spirits to grab a bottle and toast to love!
Adventure Trail Guides
Now that you've had a cozy night in, how about a refreshing day in the outdoors?  Grab a guide and plan a romantic stroll or hike! For the Valentine who loves nature, this gift is one that keeps on giving. These books are full of different maps, trails, and outdoor adventures in East Tennessee. Whether they enjoy hiking, trail running, mountain biking, or just want an excuse to get outside, these books are packed full with ideas and information for you and your nature lover!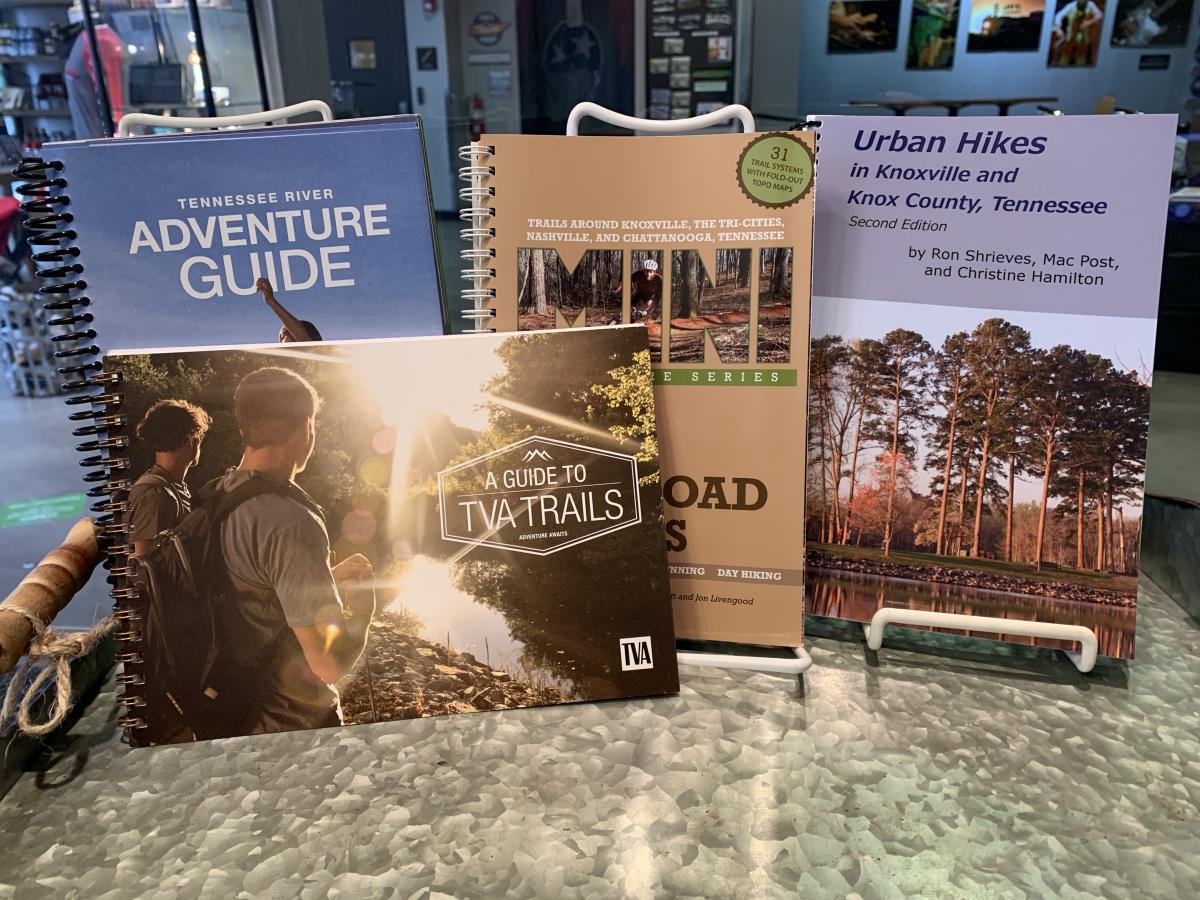 The Visit Knoxville Gift Shop is available for your shopping pleasure in person at our Visitors Center at 301 S. Gay Street or online here.  Each month we feature items from our shop in this curated blog post.  To create a customized gift basket or place a bulk order please contact us at 800-727-8045 or 865-523-7263.