When I was a kid, people avoided the river. It was smelly and vaguely associated with crime. Knoxville distanced itself from it at every opportunity. It was full of dirty barges, and it hadn't been long since raw sewage went straight into the river. It was there to look at, but not to walk near, and certainly not to touch.
Still, Knoxvillians loved the water. The city had a serious water culture when I was a kid, fishing, water skiing, diving, swimming, canoeing. Some people had lake houses or houseboats, and the rest of us hoped for invitations to spend a weekend. There were summer camps with swimmng in the lakes.
On perfect Saturday mornings my dad and I would get in the car and drive to Douglas lake, Norris Lake, sometimes as far away as Watts Bar Lake, to go fishing in a rented boat. Later we had a small two-man sailboat we sometimes sailed it as near as Concord.
But there was one unspoken rule. You didn't ever do any of that fun stuff in or near Knoxville. You got in a car and drove at least half an hour away.
It's different now, as I notice when I see girls in bikinis paddleboarding along Volunteer Landing. Or a paddlewheeler steaming past the sewage treatment plant with party of people with cocktails on the deck. For those of us who've lived here for more than a couple of decades, it can still be a little startling.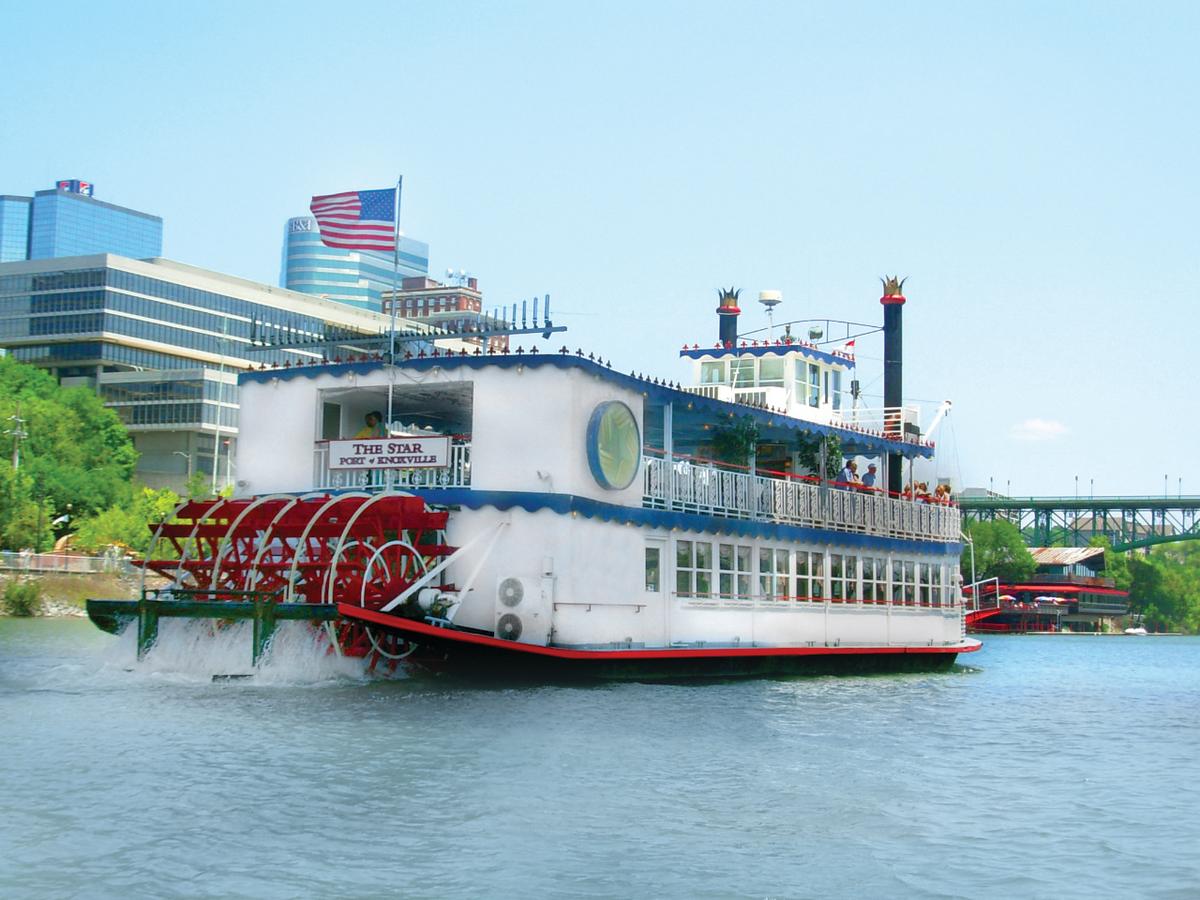 Our history is dynamic, and the fun old things, like bicycle races and street festivals and craft beer and farmers' markets, have a way of coming back, and when they do, they seem like fun new things. More than a century ago, people, especially young people, loved downtown's river, and spent a lot of time wet. Teenagers would go canoeing. By the late 1860s, it was a favorite dating activity. Excursion sternwheelers would load up with picnicking parties headed up toward the French Broad. Steamboating excursions might culminate in a picnic, a religious revival, a footrace, or a spelunking adventure.
And even right downtown, within view of the Gay Street Bridge, athletic young men would race across the river with nothing but their Australian crawls.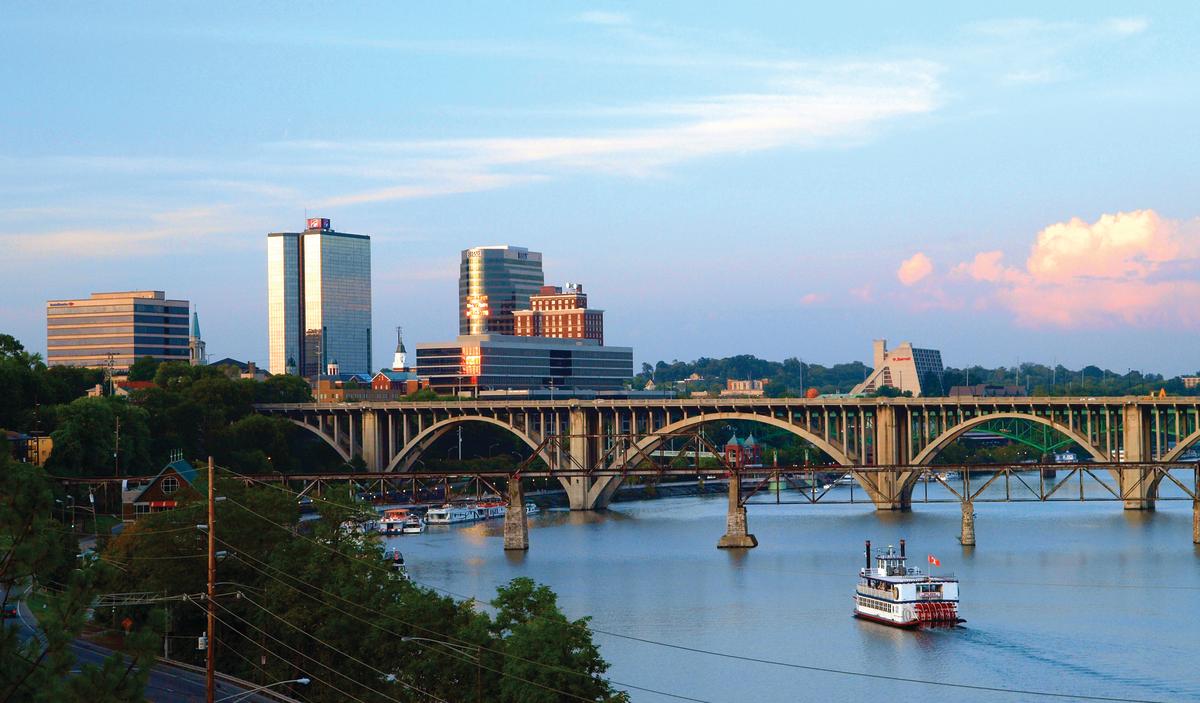 Whenever you see folks in the river in boats, whether it's a poke boat or the Volunteer Princess, you can see some of that coming back. Knoxville started as a river city, and it still is a river city. We ignored that fact for several decades. In 2018, it's fun to watch us rediscover the reason we put a city here.