A century ago, Knoxvillians might have been pretty surprised to hear about a 'dogwood festival'.
People knew what dogwoods were, sure. They were the little trees you glimpsed in the woods that were pretty for a couple of weeks every spring. You didn't see them much in the city. People admired some trees, oak trees and elms, but dogwoods were small, gnarled, and had flaky bark, and most folks didn't want them in their yards.  Of course, industrialists respected the weird little tree for its very hard wood. The city's several textile mills had thousands of wooden spools, and most of them were made of dogwood.
A lot of things changed soon after World War I. Knoxville got jazz, radio, and, somehow in the mix, an appreciation for dogwoods. A few stylish trendsetters, like the J. Allen Smith family on Lyons View, famous for White Lily Flour, planted dogwood trees in their yard on Lyons View. In the early 1920s, people drove their Model T's out there just to look at them.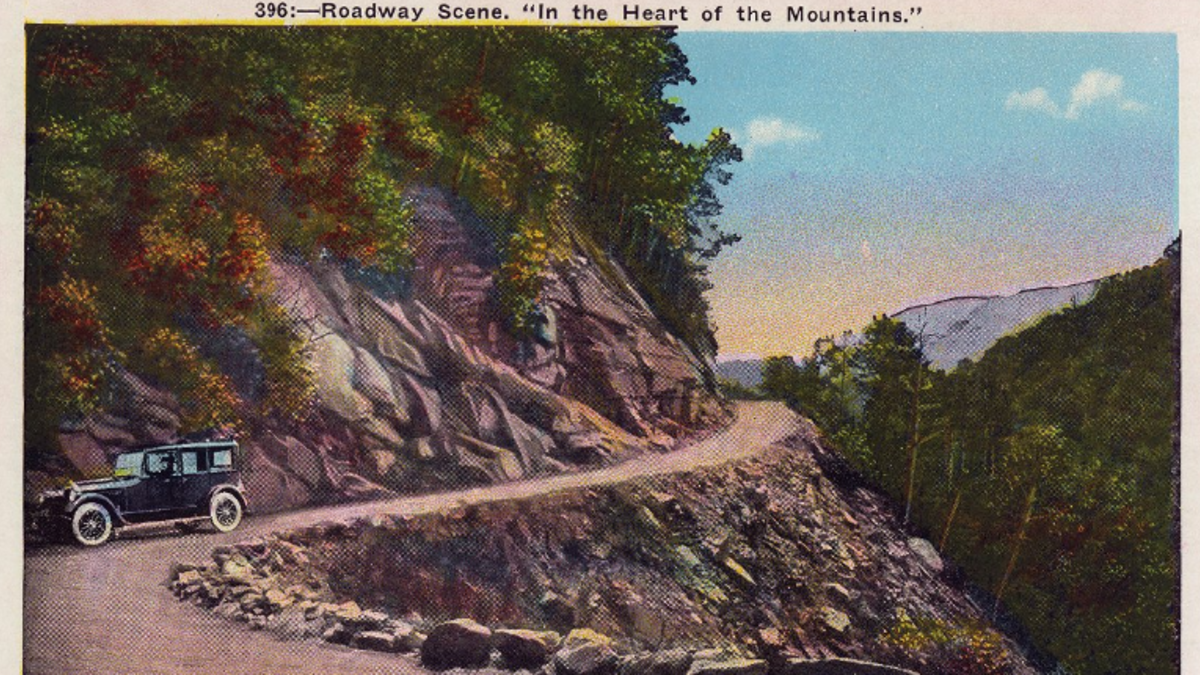 Great Smoky Mountains National Park Postcard courtesy of University of Tennessee Libraries
By the early '20s, with road improvements, the Smokies, not yet a national park, became a destination for motorists. Sometimes, as if to prove they'd been to the mountains, motorists would cut some blooming dogwood branches and decorate their car with it. It got to be such a problem that the Knoxville Automobile Club, an early juggernaut of the Smokies national-park project, took out a big ad in the newspaper in 1926, pleading with motorists not to stop by the roadside and chop limbs off dogwoods:
"Americans have just awakened to the fact that their native dogwood is as beautiful, in its way, as the cherry blossoms of Japan. Nowhere in America is the dogwood more plentiful than in East Tennessee."
The ad was sponsored by several Knoxville businesses, including Kern's Bread, the old Holston National Bank, the brand-new Sequoyah Hills Company--the neighborhood, just opened the year before, was still under development. The promise of dogwoods in bloom was used to sell lots in Sequoyah Hills and, a couple of miles beyond, Westmoreland Heights.
In spring 1926, a Miss Sibley Ross produced an outdoor play called Pageant of the White Blossoms, said to be inspired by a Cherokee story, presenting it to the public in an outdoor amphitheatre by new Cherokee Boulevard. She said she hoped to develop a "dogwood festival." That would have to wait a few more decades.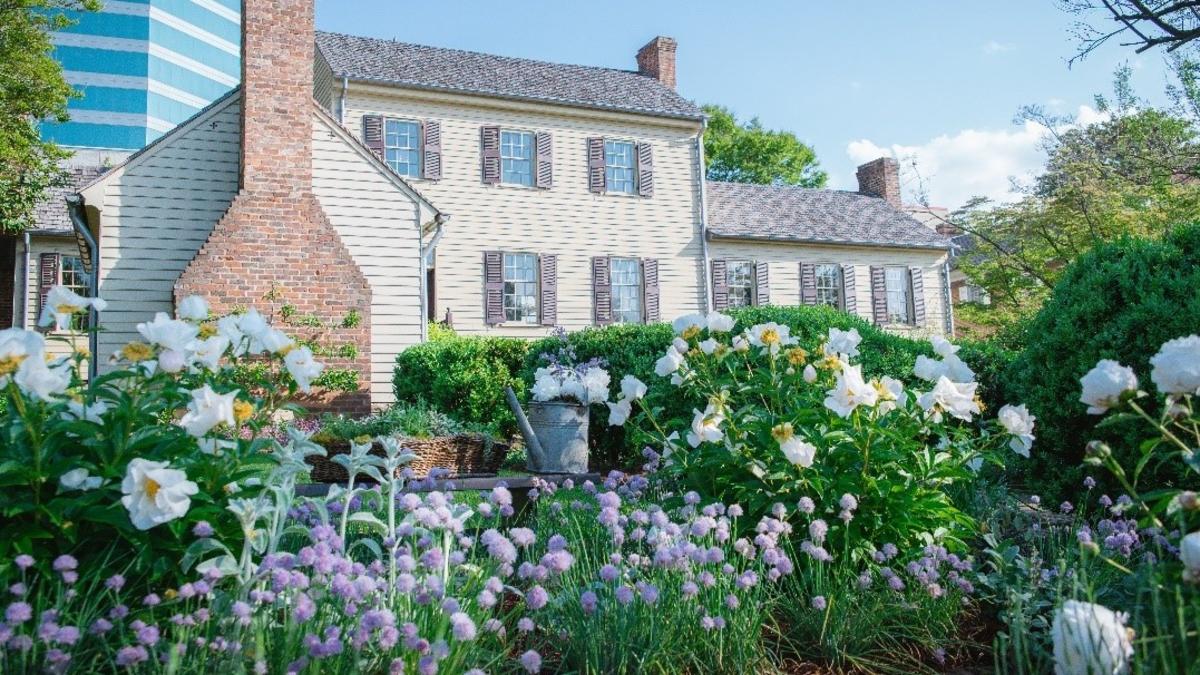 Blount Mansion
It was symbolically notable two years later when a then-rare pink dogwood tree was planted in the lawn of Blount Mansion. Only recently saved from demolition for a parking lot, Blount Mansion was by spring of 1928, becoming a symbol of the city and its culture. And although it's unlikely William and Mary Blount ever had a dogwood tree in their yard in the 1790s, the fact that one appeared there that spring carried a message: plant dogwoods in your own yard. Don't cut them apart.
We might assume that none of the dogwoods from that first bloom of Knoxville's interest in dogwoods are still there. However, there is an interesting remnant of that era. You've seen it if you've ever been to the Tennessee Theatre.
Chicago architects Anker Graven and Arthur Mayger designed lots of Moorish Revival theaters around the country. They're known for their liberal use of symbols from around the world--Asian, Italian, Old English, French, Arabic--you see traces of all those at the Tennessee. These architects usually didn't customize their theaters to suit local tastes.
But there's one feature cast into the Tennessee's interior that you don't see in any of Graven and Mayger's other designs, perhaps not in anybody else's jazz-age motion-picture palace. In a double row around the proscenium, above the stage and on both sides of it, are dogwood blossoms. Dozens of them.
It's unknown what inspired the two young architects from Chicago, although at least one of their visits to Knoxville was in April, during dogwood season. But the theater opened in October 1928, just a few months after that ceremonial planting of a dogwood tree at Blount Mansion.
Enjoy all the events spring in Knoxville brings, head here for Dogwood Arts events and more!