Although Dogwood Arts Festival is practically a season more than an event—its calendar of celebrations large and small stretches from the first day of February to the last day of June--it never seems more like a festival than on the last weekend of April, when it's on Market Square. That's when artists come to sell their best work, and dozens of musicians take their turn on stage. 
It's remarkable that that's been the case for 58 years. Downtown was already in decline in 1961. Sears had already moved out, as had almost all of the more affluent residents. But Dogwood Arts chose, as its first center of festivity, old Market Square.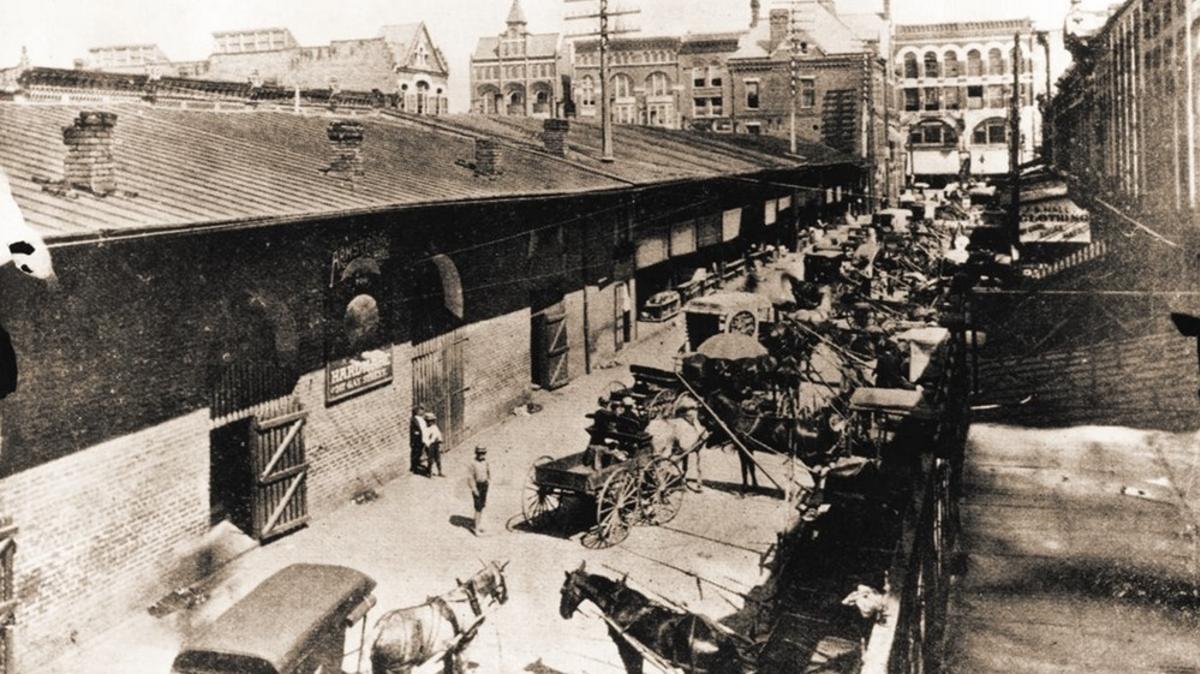 Market Square traders on the east side of the Market House looking north towards City Hall courtesy of McClung Historical Collection.
It probably helped the decision that the city had recently modernized it, replacing the ancient Market House, demolished the year before, with a modernist makeover in concrete. It was known, for the first time in history, as Market Square "Mall." People were still getting used to that new phrase, proof that Knoxville was a modern city, even though schools, most restaurants and all movie theaters were still racially segregated. 
That was very soon to change, as most progressives expected. April presented a time to celebrate spring, which was there for everybody to enjoy. To open the festival, city leaders snipped a ribbon strung between two unplanted dogwood trees. One was to be planted on City Hall's lawn—what's now LMU's law-school campus—the other on the Knox County Courthouse lawn. Dogwoods aren't known for their longevity, but I wonder how long they lasted. 
It was a long time before drinking beer in public seemed like a good idea—in fact, at the time, wine and liquor by the drink were illegal even in restaurants—and the city certainly never sponsored rock 'n' roll. But things got festive anyway with some barbershop quartets, a flower show, and the Young High band performing some familiar numbers. The square lacked a stage, though. Performances were held on a flatbed truck. 
Those earliest festival got national attention, with photographs in the New York Times and papers elsewhere, often showing idyllic images of people walking, farmers selling produce and flowers, and even artists painting, on Market Square. 
It was a moment that Knoxville was optimistic about its modernized downtown, with its Market Square "Mall," its "Gay/Way," its Promenade, and its Civic Coliseum. Still, things kept leaving downtown, one store after another. By the '70s and '80s, downtown seemed to be transitioning into a gray and run-down office park, offering few reasons to tarry after dark and lots of reasons not to. 
The Market Square Mall, hailed as a modern innovation by journalists and scholars for 15 years after its completion, began showing cracks in the graying concrete, as the historic buildings' pseudo-modernist facades began to peel. For several years, all of Market Square's breakfast and lunch spots closed before 3 p.m.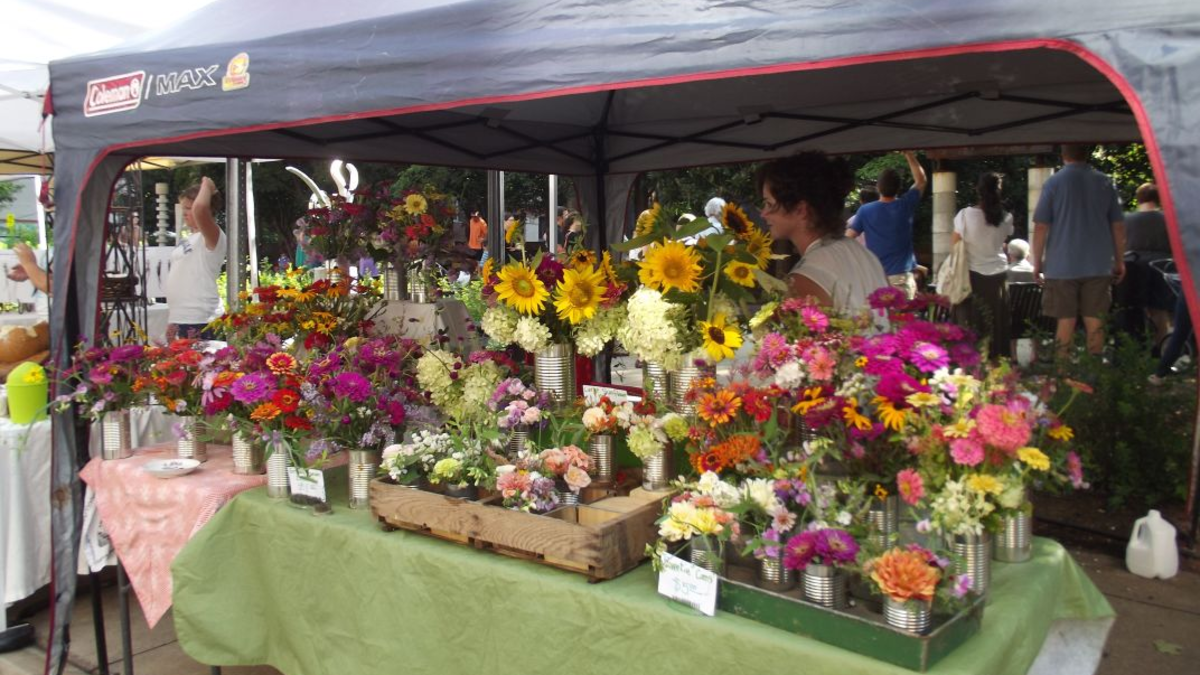 Flowers at Market Square Farmer's Market credit Inside of Knoxville
Dogwood Arts stayed. Its own fortunes rose and fell and rose again, but through it all, the festival remained loyal to old Market Square, where Knoxville had greeted the spring with fresh flowers since before the Civil War. 
Enjoy all the events spring in Knoxville brings, head here for Dogwood Arts events and more!