East Tennessee celebrates one holiday that you won't find in most parts of the country. The Eighth of August is celebrated as Emancipation Day here. Texas has Juneteenth. East Tennessee has "the 8 of 8." 
Slavery was permanently ended in the United States by the adoption of the Thirteenth Amendment, in December 1865. Tennessee, by the way, was one of the first three former Confederate states to ratify the proposed amendment, and did so just before the end of the war—and before several Unionist states did. 
However, August 8 commemorates an earlier and more personal event; according to tradition, at least, it was the day that Andrew Johnson freed his own slaves in Greeneville. The future vice president and, tragically, president was then the Unionist military governor of Tennessee. 
There's not much firm documentation of that transaction—it has been claimed to have occurred on August 8, 1862, or 1863. Historians have questioned the particulars, but summer's a good time for a party, and there seems to be little question that August 8 meant a lot to Johnson's former slaves, who formed the nucleus of the first celebrations, and to former President Johnson himself, who attended an August 8 festival in Greeneville in 1871. 
Many Knoxville blacks would board the train for Greeneville every August 8, but by the 20th century they were celebrating the holiday at home, too. Several major jazz stars, including Louis Armstrong and Lionel Hampton, have journeyed to Knoxville just to play here for a festival crowd on August 8. By then, some of Johnson's former slaves, including William Andrew Johnson, had moved to Knoxville. ("Uncle Bill," as he was known, was elderly when he was hired to be a symbolic doorman for the new Andrew Johnson Hotel on Gay Street in 1929. Later still, he was a pastry chef at a cafe on Union Avenue. He died in 1943 and is buried at the Freedmen's Mission Cemetery on Knoxville College's campus.)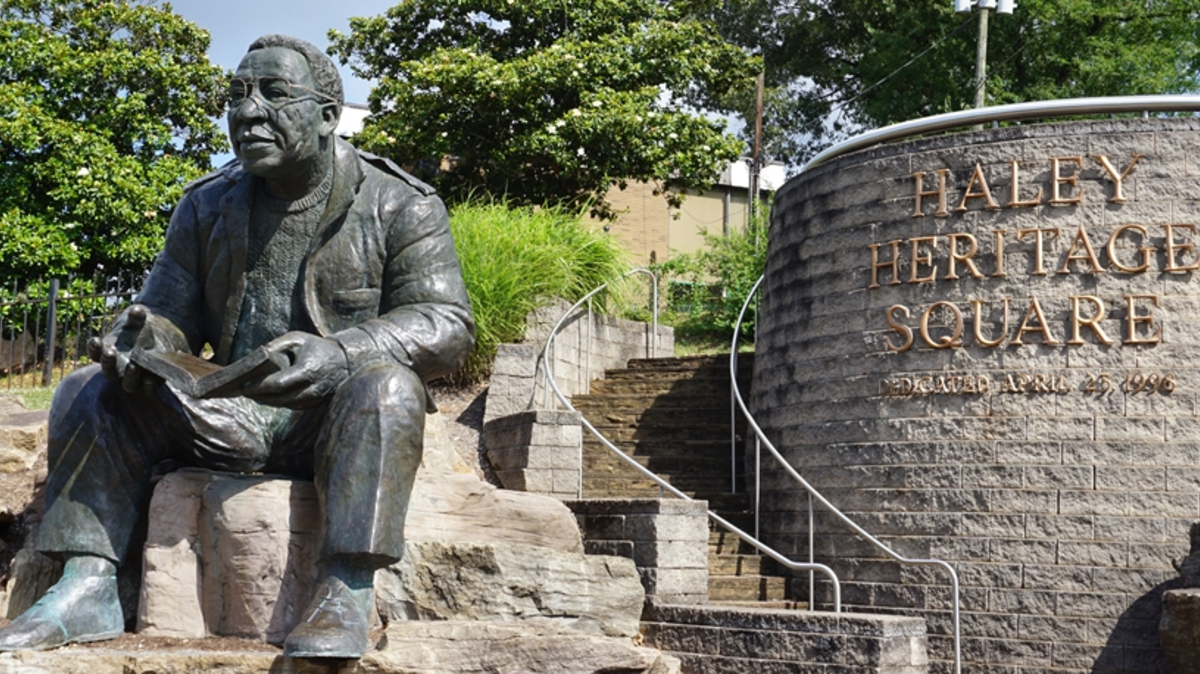 August 8 is a great time to visit African-American heritage sites. Most prominent among them is Haley Heritage Square in Morningside Park, where the late sculptor Tina Allen's enormous bronze of the author of Roots, who was among the first to present America with a realistic picture of slavery. The statue was in 1998 the largest statue of an African-American in the world—it's still one of the largest—presents Haley as a storyteller, seated with a book in his hands. Allen designed it expressly to allow children to climb it.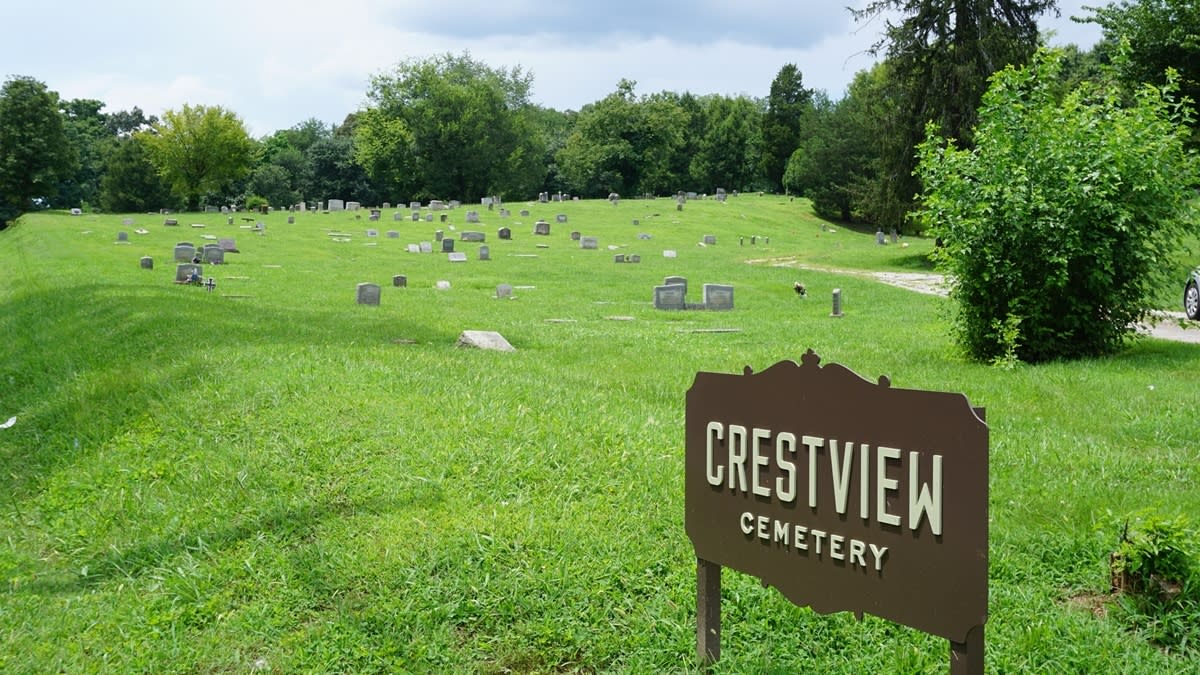 Just down the road is the Beck Cultural Exchange Center itself, which presents a library, museum, and reading room. Historic black cemeteries that contain the remains of former slaves, like the Freedmen's Mission Cemetery in Mechanicsville, Oddfellows Cemetery in East Knoxville, and West View Cemeteries on Keith Avenue, which was subject of recent interpretive improvements, make an interesting stroll. In addition, recent plaques to black accomplishments, like those recently installed along Hall of Fame Boulevard and Summit Hill to honor artists Beauford and Joseph Delaney and poet Nikki Giovanni, are worth a stop. (Read Giovanni's short poem, "Knoxville, Tennessee"—it's a blissful memory of family in our hometown, but it's just as much about summer.)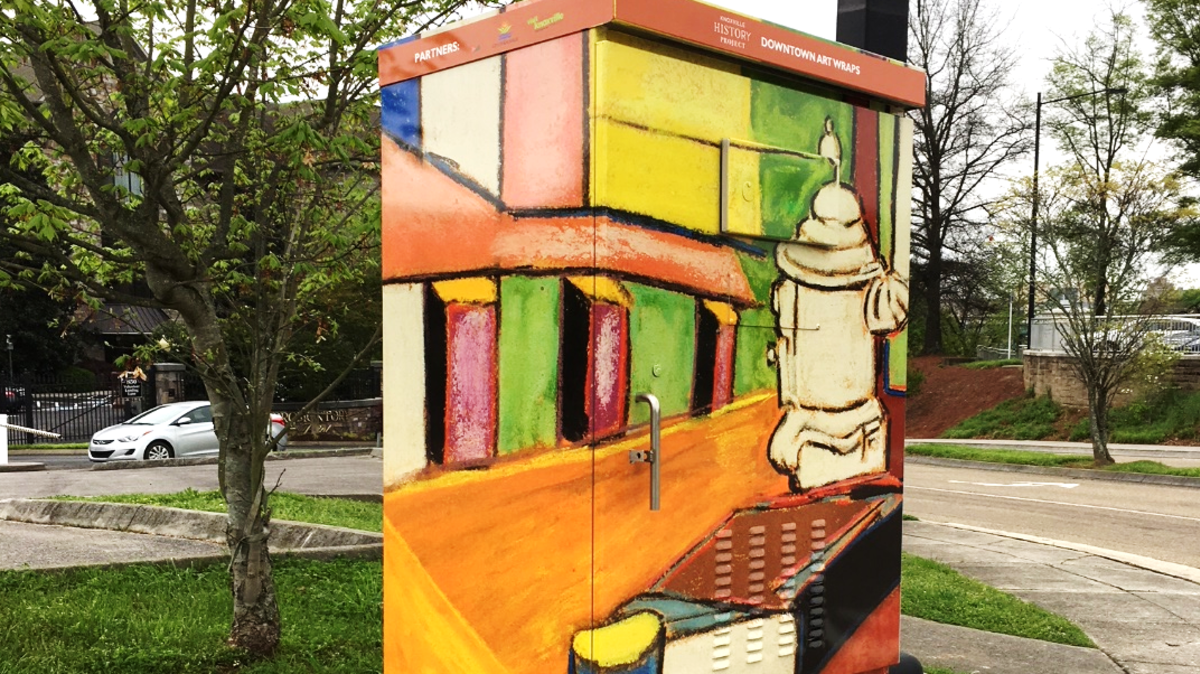 Delaney Art Wrap courtesy of Knoxville History Project
Beauford and Joseph Delaney's daring paintings are always visible at the Knoxville Museum of Art, and Beauford's semi-abstract "Untitled Landscape" is the subject of an Art Wrap at the corner of Henley Street and Clinch, and a very different one called "Yaddo" is at East Hill Avenue at Hall of Fame. 
The evening of Aug. 8, the Beck Center will host a gala celebration at the Tennessee Theatre, including a recent documentary, Black, White & U.S., by Loki Mulholland. The festival part comes on Saturday the 11th at Chilhowee Park, where the entertainment will include local singer Evelyn Jack and R&B guitarist Alvin Garrett. For information on these events, click here.