Talent contests can be grueling experiences. I once had to be a judge in an event in which 140 contestants were tasked with singing less than 15 seconds of one song from a list of 100 country hits. Nearly all of the contestants chose one of two songs. By the 60th first 15 seconds of "Amarillo By Morning" and the 50th opening lines of "Crazy," it felt like what I imagine water torture is like. I was almost praying as each person took the stage, like one more lemming off a cliff, that Merle Haggard's "Big City" or Tammy Wynette's "Stand By Your Man" would come out of their mouths. At that point, I would've even taken "Achy Breaky Heart" and given it a "10" just for NOT being one of those two songs.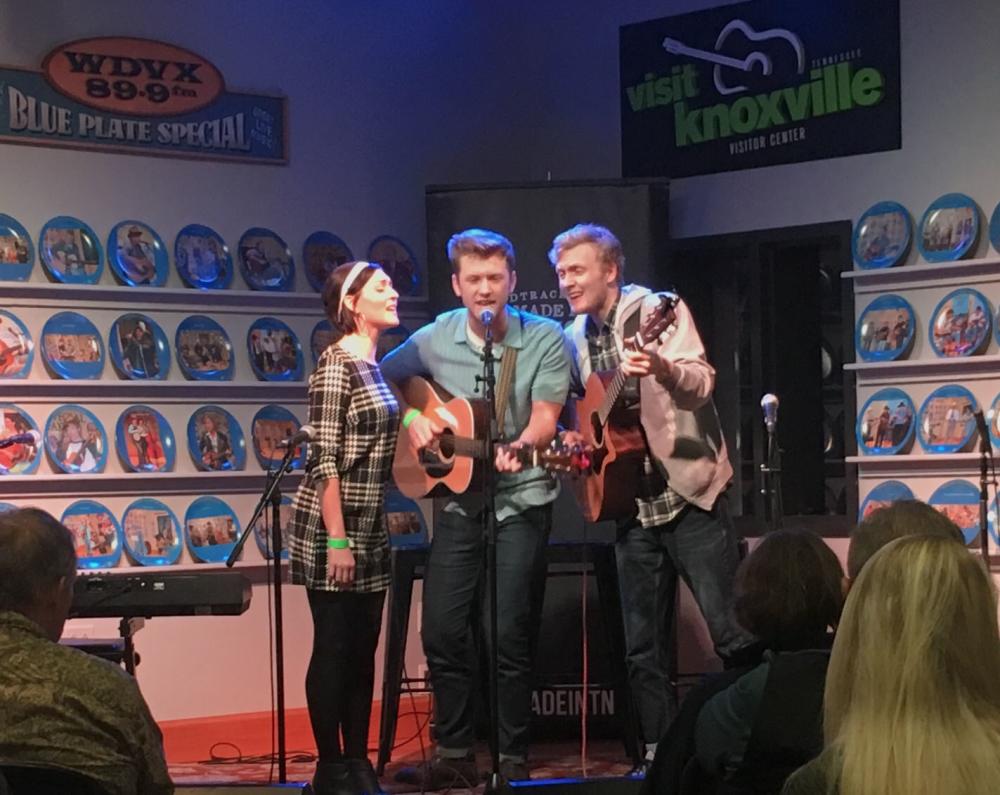 Travis Bigwood and The Lonesome Doves, credit Amanda Stravinsky
Thankfully, that wasn't the case while judging the Knoxville edition of the Tennessee Songwriters Open Mic Night Roadshow on the WDVX Stage at the Visit Knoxville Visitors Center on Friday, Feb. 22. While not every songwriter in the mix was exactly ready for a big stage, it was a bona fide relief to hear so much diversity. The songs covered the gamut -- family history, self discovery, out-of-work coal miners, religious convictions, betrayal and, of course, love. For a person just coming in off the street, there was enough talent and respect for the craft of songwriting to entertain and intrigue them. And, the winner, Travis Bigwood (who performed with his group The Lonesome Doves) proved he is ready for a big stage both as a songwriter and a performer.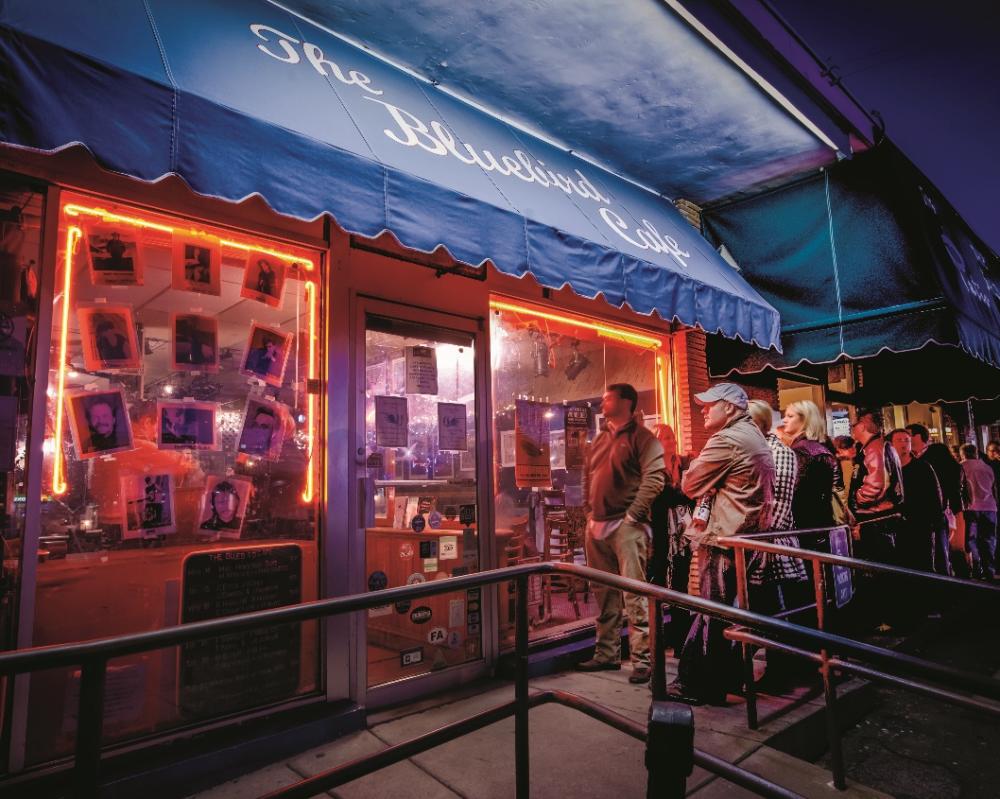 The Bluebird Café, credit Tennessee Department of Tourist Development
The event was one of four in the state (others were held in Memphis, Chattanooga and Johnson City that same week) that were held in recognition of the first annual Songwriters Week. The events gave winners in each city the opportunity to perform at Nashville's famed Bluebird Cafe, along with a commemorative acoustic guitar. The Bluebird remains one of the premier venues for songwriters to get their songs heard by the movers and shakers in Nashville's country music industry, as well as being one of the most famous listening rooms in the world. The Bluebird and the Tennessee Department of Tourist Development (TDTD) partnered with Visit Knoxville and WDVX for the project as part of an ongoing celebration and promotion of Tennessee music.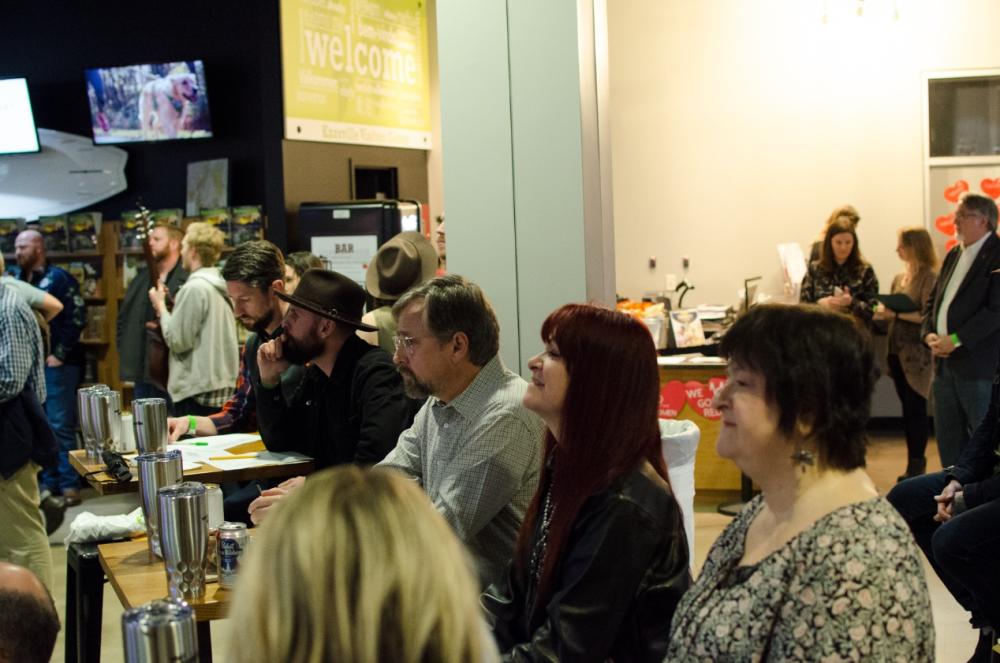 Judges' Panel, from L-R – Bryan Benson, Erick Baker, Wayne Bledsoe, Red Hickey, Barbara Cloyd
The judges were WDVX's Red Hickey, AC Entertainment's Bryan Benson, singer-songwriter Erick Baker, Bluebird Cafe host Barbara Cloyd and myself. All of us have heard a lot of good and bad music and musicians. And all of us, I think, were impressed with the overall quality of the 25 singer-songwriters who competed. Several had already performed on the stage at Visit Knoxville for the WDVX "Blue Plate Special".
It was interesting that the songs and styles reflected something that seems to have always been present in Knoxville's music scene. When record scouts came to town in 1929 and '30, they found a much more varied music scene than in Bristol, Johnson City or Atlanta. The Songwriter Week contestants represented country, folk, pop, contemporary Christian and blues. The two genres that weren't represented, jazz and R&B/hip hop, might have shown up had the word of the event gotten out a little wider.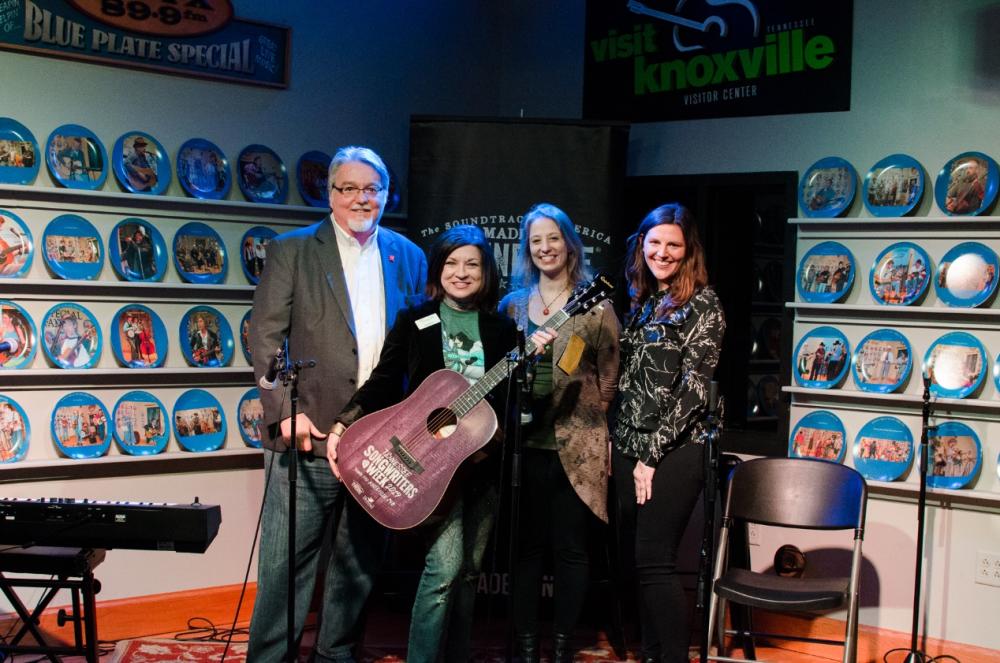 TDTD and Visit Knoxville Team showcase the Tennessee Songwriters Week Guitar
Some of the standouts included Joey English, Shayla McDaniel and David Lauver, all veterans of the scene. Bill Sutton (who performs under the name DB Cooper Jr.) preceded his song with a surprising story about a long-gone Knoxville night spot that was as memorable for its violence as its music. The songwriters were of all different levels of skill and craftsmanship. However, it sometimes helped to pay close attention. At least one writer, who initially seemed to be one of the weakest artists, retained a rawness and honesty that you hoped she kept as she became better at the craft. With art, it isn't always about perfection. Sometimes, it's more about making a connection.
The inaugural Songwriter Week gave 100 artists in four Tennessee cities a chance to make that connection.
Did you miss Part I on Tennessee Songwriter Week?  Check out Wayne's post here.
Want to read more about Knoxville's music scene?  Check out Wayne's post here.