If you're like me and love food or love involving your activities around food, then you've come to the right place. I've lived in Knoxville for about three years, yet have never heard of the Knoxville Food Tours so when I heard about it it was pretty much a no brainer for me to participate. The tour is run by Paula Johnson who started in 2010. When her tours first started it was mostly locals taking advantage of this fun and unique opportunity, however; as time went on more and more visitors to take the tour. You can sign up for her tours on their website. Each tour has a maximum of 12 people, however if you do a private tour she can accommodate a much bigger group.
The tour starts in Mast General store where she first talks about the early history of Knoxville. I was amazed by all the knowledge of the city she had and was able to talk about. I love learning about history so it really made this tour even more amazing getting to learn about some history from around downtown. We also learned about the history of the buildings that the restaurants were located in. Who knew Knoxville had so much important history!?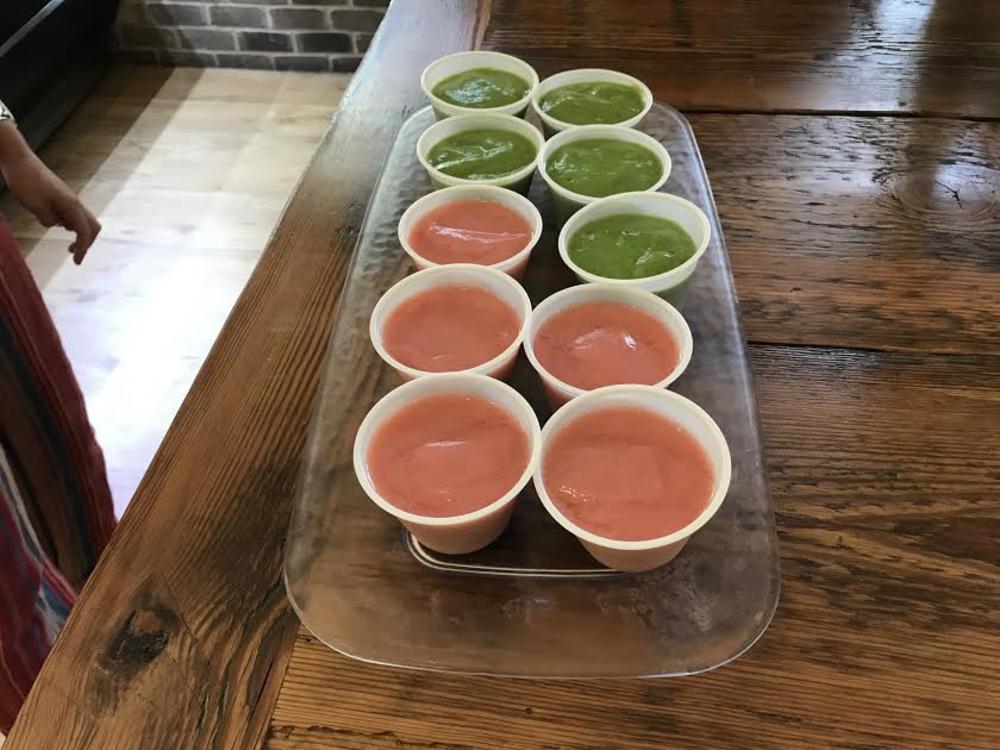 Now let's get to the real reason we're all here - the food. At the beginning of the tour she handed each of us a list with 20 restaurants on it with five of them starred. On her tours she will take you to five of the 20 from the list, so you could go on this tour multiple times and have a different experience every time! The first stop was Oliver Royale, a restaurant located in The Oliver Hotel. We got a vegetable plate and some fettuccini alfredo, and let me tell you that was the best fettuccini alfredo I have ever eaten. We then went over to the Juice Bar where we tried both smoothies and juices. I've always been scared of trying the green ones thinking they would taste bad but you'd be surprised how sweet they really are! We continued on to the Bistro at Bijou located inside the historic Bijou Theater. We were treated to a salad and southern style pot roast meal with corn bread, mashed potatoes, and green beans.  The last two places we went were Dazzo's Pizza and Coolato Gelato, because there's no better way to end a food tour than with some Italian food, right!? I would definitely say Coolato Gelato was my favorite out of all of them. They have so many flavor options and I tried several but sheepishly admit to ending up getting classic vanilla!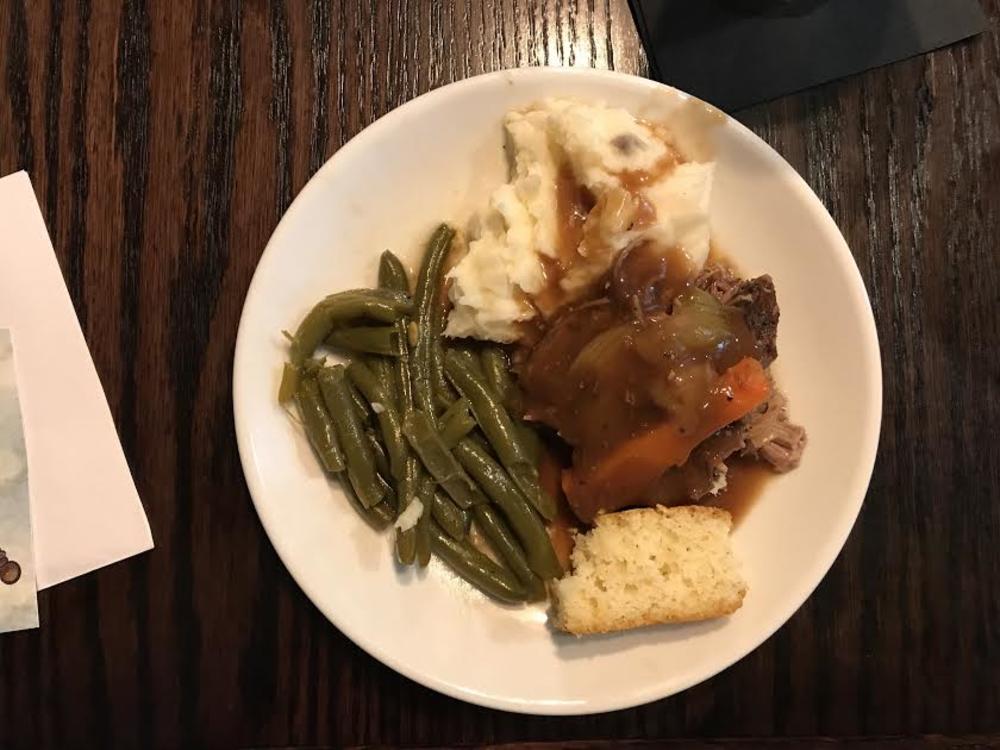 Not only does Knoxville have food tours, we also have an Ale Trail. The Ale Trail consists of 10 breweries located in the Knoxville area with several more opening within the next year! My friends and I decided to try out Blackhorse which just opened its new location downtown on Gay Street this past summer! Blackhorse opened in Clarksville, TN in 1992 and made its way to Knoxville in the mid 1990's. After closing down for quite a few years, they re-opened in West Knoxville in 2013 before moving to their new location downtown this year.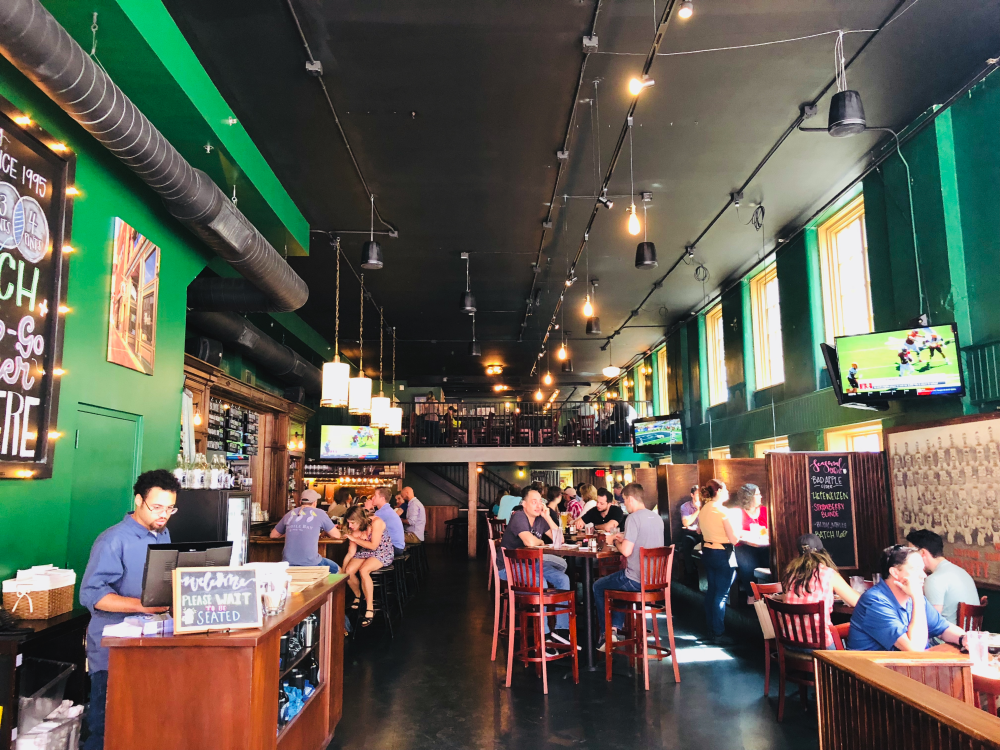 One thing we were told to try was the beer cheese dip and it did not disappoint! Warm cheese dip (a little bit spicy) served with tortilla chips is the perfect way to start your time at Blackhorse. For dinner I got a burger which was definitely one of the best burgers I've had around Knoxville! They offer a really great menu so make sure to check it out on their website. And now on to the second reason you're all here - the beer! Blackhorse has year-round, seasonal, and specialty beers. There were so many different options but I decided to try the Vanilla Cream Ale, mostly because I had never tried anything like it. I'm not a beer connoisseur so I can't give you a detailed rating on how it may compare to other vanilla cream ale's but I can say for sure I would definitely get it again. One of my friends had the Pumpkin Ale which is only available in the fall so if you're all for everything pumpkin flavored, definitely come try this one out!
I'm glad I got to make my first stop on the Ale Trail and I'm excited to try out the other 9! It really amazes me how many breweries we have here in Knoxville for being a smaller city. If you're in town visiting and want to try out a few, I definitely suggest Blackhorse but feel free to branch out and try several! And if you live in Knoxville and still haven't been to any or only a few than what are you waiting for?