We are so excited to announce that Visit Knoxville has partnered with Legacy Parks Foundation to carry their new retail line of Outdoor Knoxville merchandise! Legacy Parks Foundation works to create places to Get Out and Play in the greater Knoxville area. Their retail line focuses on creating items that are useful in the outdoors with all the proceeds benefiting Legacy Parks Foundation.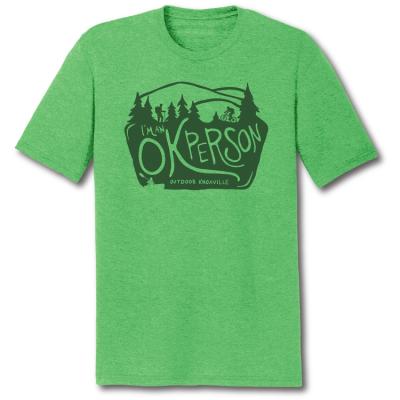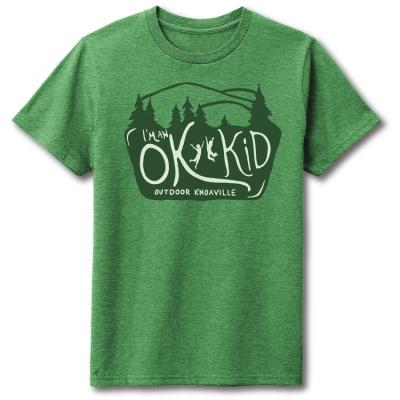 OK Person/ OK Kid 
Do you love paddling down the Tennessee River? Mountain biking on the Devil's Racetrack? Hiking at Ijams Nature Center? All these activities would qualify you as an OK person. An Outdoor Knoxville Person! Whether you're bird watching at Seven Islands, or exploring Knoxville's Urban Wilderness, this heather green shirt will keep you cool and blend in with nature. For family fun activities, we also offer an OK kid t-shirt for mini explorers.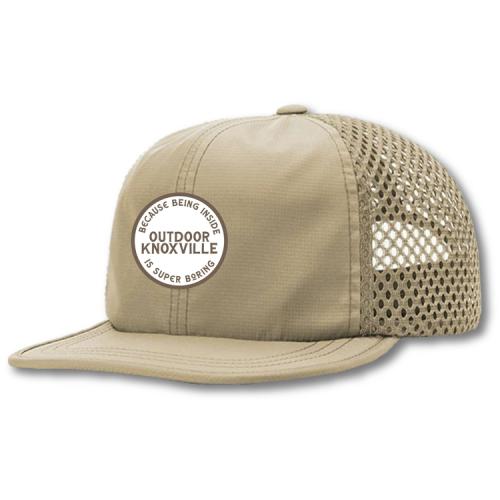 Patch Hat 
"Because being inside is super boring". We couldn't have said it better ourselves. This tan unisex patch hat is wonderful for wearing out on the water. With its flexible material, it will dry easily after a swim in Meads Quarry. It also has an adjustable back that you can snap onto a drybag and keep your belongings together.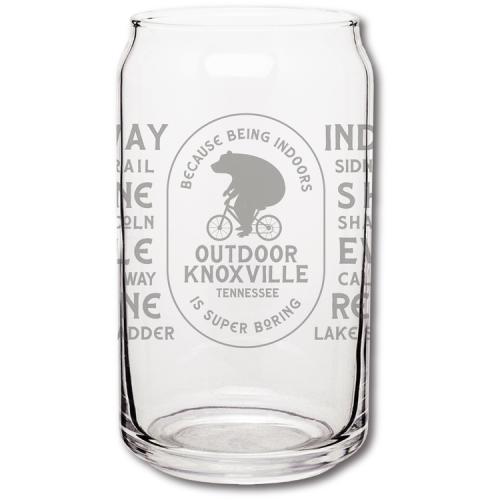 Bear Trails Glass 
With over 30 stops on the Ale Trail, Knoxville has a booming brew scene. Grab a growler from Blackhorse and pour a cold brew into this bear trails beer glass. Shaped like a beer can, it is wrapped with 16 local trails here in Knoxville. Did you know that Knoxville has 112.5 miles of paved greenways and natural trails? So raise your glass and toast to Legacy Parks Foundation, because without them, none of this would be possible. Embrace being an OK person.   
You can shop our full Legacy Parks Foundation collection here! 
Legacy Parks Foundation is an East Tennessee nonprofit organization working to ensure that our community enjoys exceptional recreational opportunities, natural beauty and open spaces, and that these assets exist for generations to come. We work collaboratively to preserve our area's extraordinary natural resources and to expand parks, create trails, and increase access to our rivers. Since 2007, Legacy Parks has raised over $11 million for parks and open space, helped conserve 1,000 acres of forest and farmland, and added over 600 acres of parkland in Knox County.