You won't find a city anywhere with a more active music scene than Knoxville. Maybe there are bigger scenes in much bigger cities, but in Knoxville music permeates everything. There's music in theaters, clubs and restaurants all through town and, no matter what weekend you might be going out, chances are good there's a festival going on that's loaded with music or simply dedicated to it.
Knoxville's history is saturated in sound. Long before Knoxville was recognized as the musical destination, it was known as a starting point or thoroughfare for talent. The number of music greats who got their start in Knoxville is remarkable. The best known include international superstar Dolly Parton, The Everly Brothers, Kenny Chesney and legendary guitarist and producer Chet Atkins. The city has supplied stars to the Grand Ole Opry since 1938 when Knoxville's Roy Acuff first appeared on the show. More recently, the city has provided favorites on national talent competition shows, including Chris Blue and Emily Ann Roberts of "The Voice."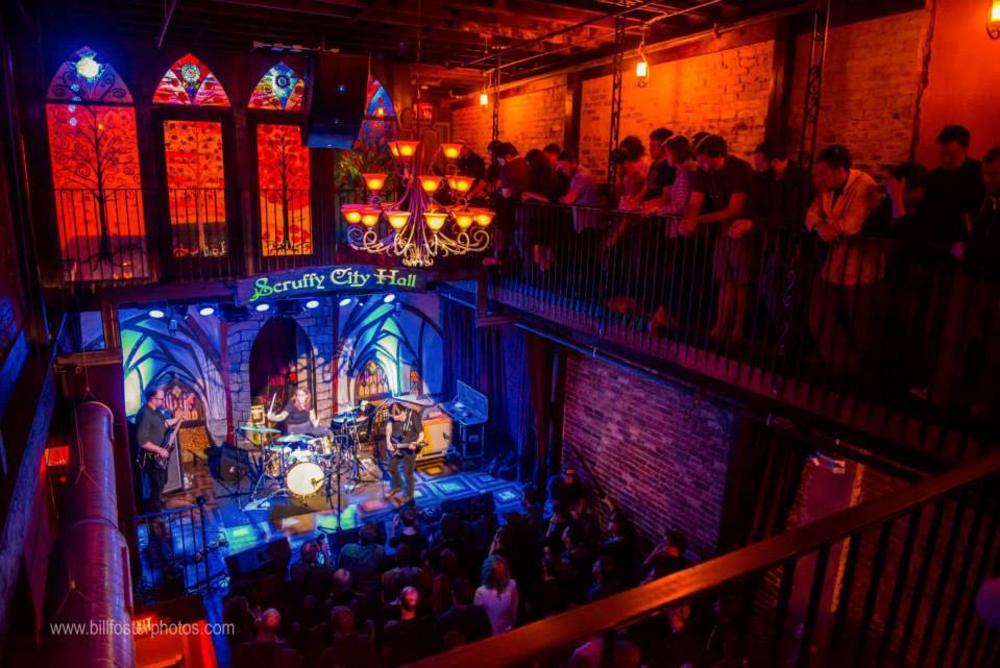 Big Ears at Scruffy City Hall, Bill Foster Photos
While country music may dominate the city's history, Knoxville has always provided a home for a variety of musical styles. The city's yearly Rhythm N' Blooms Festival leans toward Americana and rock. The Tennessee Valley Fair, now celebrating 100 years, brings veteran pop and country artists to town. Waynestock celebrates the city's homegrown talent with a yearly two- or three-day showcase. Second Bell Fest at Suttree Landing Park highlights the local and regional entertainment in and around the city's newest riverfront park. The city's most high-profile music festival, Big Ears, brings fans from all over the world to town to see some of music's most acclaimed cutting edge classical, rock, folk and avant garde artists.
The Knoxville Symphony Orchestra, led by conductor Aram Demirjian, has followed suit with Big Ears, stretching out from the usual composers to include modern and acclaimed young composers in programs. The Knoxville Opera also continues to bring new audiences with a crowd-pleasing schedule. Likewise, the Knoxville Jazz Orchestra has a yearly series of concerts featuring jazz legends and young firebrands.

Tennessee Theatre
While Knoxville has an abundance of local talent, artists from around the country have relocated to Knoxville because of the number of opportunities for exposure. Local artists are featured regularly on radio stations, including WDVX, WUTK, WFIV and WUOT. There are plenty of small music venues, including Barley's, The Pilot Light, Preservation Pub, Boyd's Jig and Reel, The Birdhouse and Open Chord. Touring artists perform in the city's historic Bijou Theatre, now celebrating its 110th anniversary of opening, and the Tennessee Theatre, which celebrated its 90th anniversary in 2018, as well as The Mill & Mine, Knoxville Coliseum and Thompson-Boling Arena.
Nashville and Memphis are certainly better known as Tennessee music cities, but the attitude and style in Knoxville is different and harder to define. Don't pass up the chance to experience it.
Wondering how to find the music when you're in town?  Head here to find out who's playing where!