It's rumored there are two types of people.  Those who find lectures fascinating, and those who think there couldn't be something more boring.  We're not necessarily out to convert those from the latter to the former, but we'll give it a shot anyway.
Knoxville has a surprising number of lectures on a wide variety of topics all throughout the year.  From Civil War history to local artists' works, enthusiasts of several genres (and ages) will find interesting talks and programs here – most for free.  Today we'll highlight a few places where you can find them!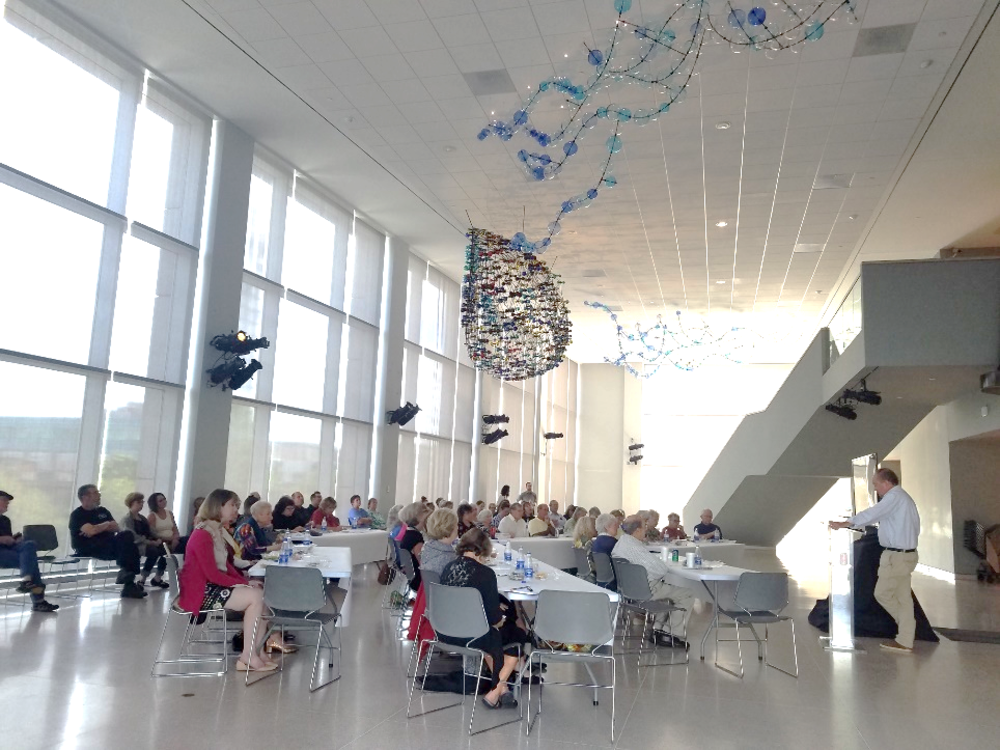 Knoxville Museum of Art
Art
The Knoxville Museum of Art hosts a wide variety of events which include Art Activity Days (free children's hands-on activities taught by a certified art teacher), Memory Care Workshops, Alive After Five (concerts), Docent Tours (the KMA is self-guided most of the time), and of course - lectures. 
The next upcoming lecture is part of their Cocktails & Conversation programming, and will be on February 12 from 5:30-7PM.  Hear art collectors June and Rob Heller discuss the "Lure of the Object" – preferably with a martini in hand!  Another lecture option is the Dine & Discover series.  This is a lunchtime talk that is free to attend, and the next one will feature marble sculptor Julie Warren Conn on March 27.  If lunchtime works for your travel plans, join the KMA again on April 10 with Tim Hiles, Assistant Director & Professor at the University of Tennessee who will be discussing art in relation to the collection at the Knoxville Museum of Art.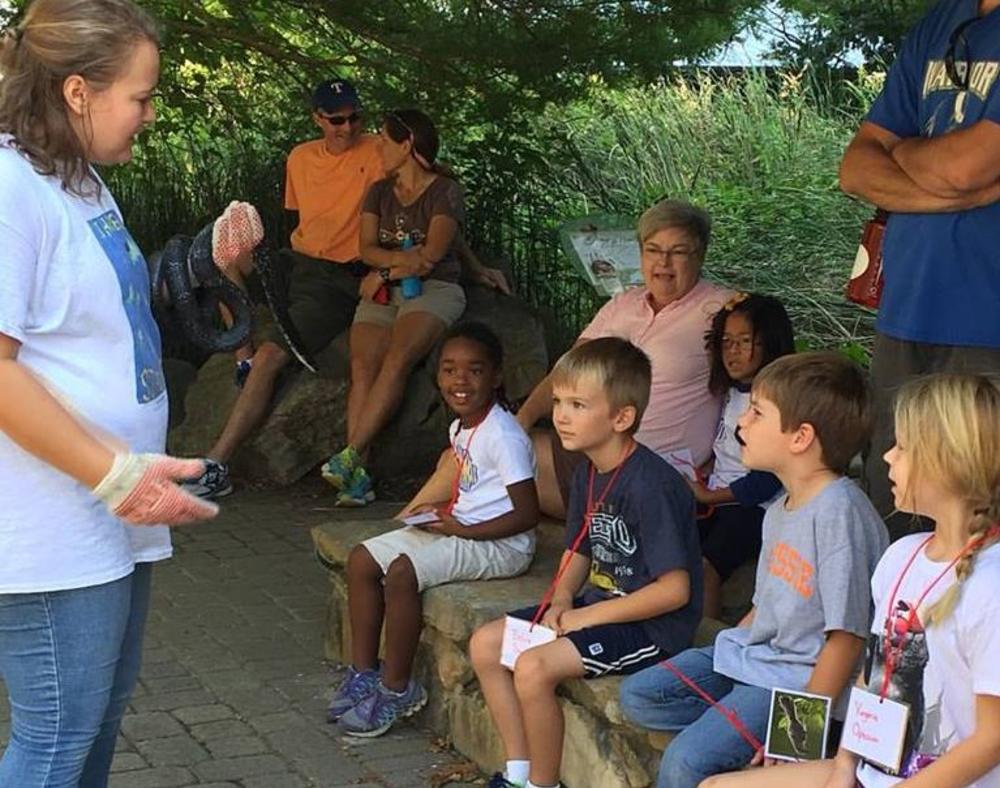 Animal encounter at Ijams Nature Center
Outdoors
The Knoxville Botanical Garden hosts lectures for all ages throughout the year.  Spring will be here before you know it, so learn how start a veggie garden, design landscapes, and maybe even keep those roses alive!
Another option for learning about the great outdoors is Ijams Nature Center!  They've got a variety of programs from preschoolers to adults, including how to feed birds in the winter (called Birds-n-Bagels, how cute is that), discovering how animals find their food, and even monthly guided trail walks.  Some have an admission fee while others, like Creature Features, are free.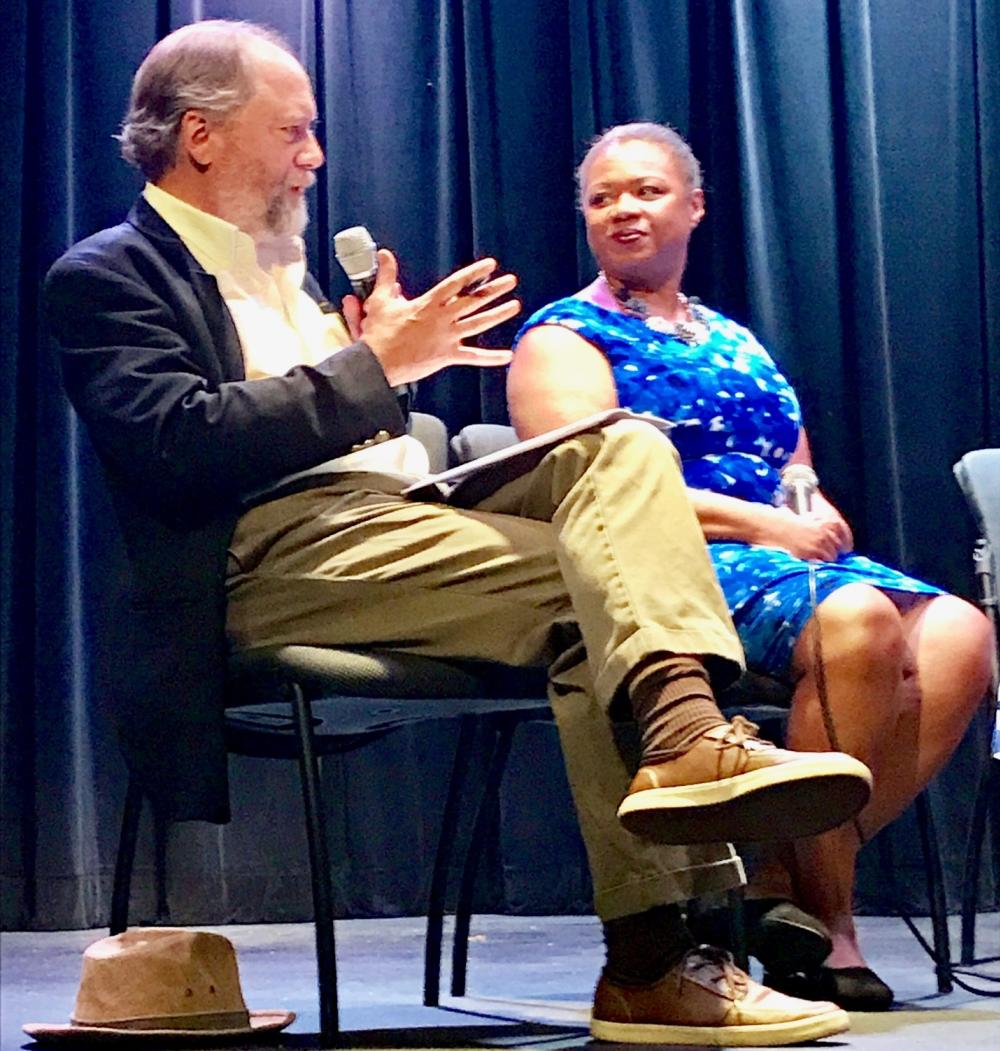 Jack Neely of Knoxville History Project at The Square Room, moderating an on-stage discussion of the Royal Society for the Encouragement of Arts, Manufactures, and Commerce
History
You've really hit the jackpot now!  The East Tennessee Historical Society hosts monthly lectures at the museum on everything from Cherokee Code Talkers in WWII, to the Civil Rights Act of 1964.  Some are lunchtime affairs (bring your own or purchase on their site ahead of time if you are the organized sort), some take place mid-afternoon, and others are in the evening for the 9-5 crowd.  The talks feature visiting guests as well as local historians.
Speaking of local historians, if you're a frequent visitor to our blog (thank you!) you'll recognize the name Jack Neely, the Executive Director of the Knoxville History Project.  He recently published *another* book, entitled Historic Knoxville: The Curious Visitor's Guide to its Stories and Places.  Maple Hall (the boutique bowling alley downtown) hosts Jack for monthly talks in their upstairs Parlor lounge.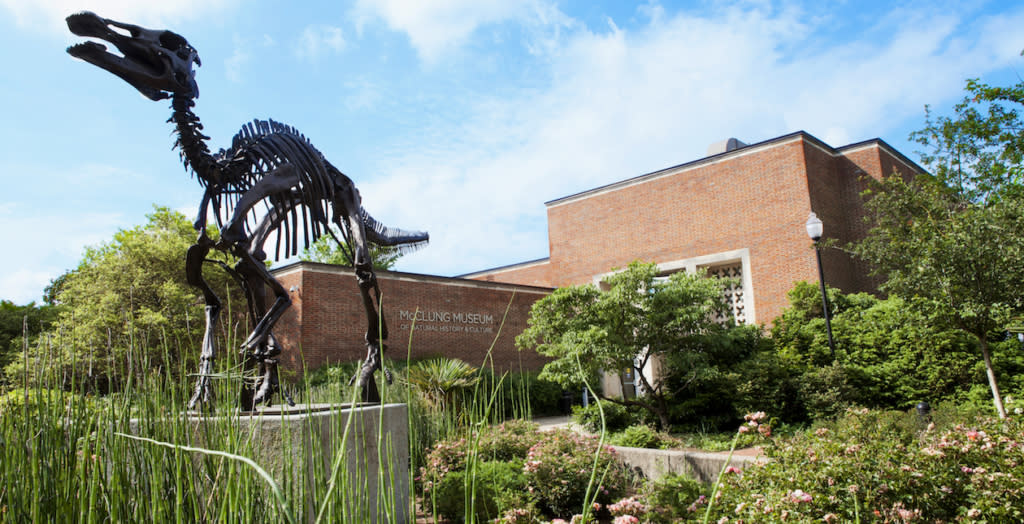 McClung Museum
The McClung Museum is another goldmine when it comes to lectures.  They too host several events including stroller tours (the perfect way to introduce those wriggly crying infants to four year olds to museums), monthly Family Days, and a variety of workshops.  As far as lectures are concerned they are in their ninth annual Civil War Series which is held monthly on Sundays at 2pm in the auditorium – join them for the next one on January 20.  The East Tennessee Society of the Archaeological Institute of America (say that three times fast!) hosts talks on various topics – join them for "Colonial Encounters on the Chesapeake Frontier" on January 22 at 7:30pm.  Sometimes they have lectures designed to coordinate with special exhibits.  Their next one hosted by Arundhati Katju will be related to the museum's next exhibit entitled "Many Visions, Many Versions:  Art from Indigenous Communities in India" which will be on April 4 at 5:30pm.
Other historical lecture opportunities pop up here and there at Knoxville's Historic Homes, the Beck Cultural Exchange Center, and even famous speakers come through such as last year's Ken Burns' lecture at the Tennessee Theatre.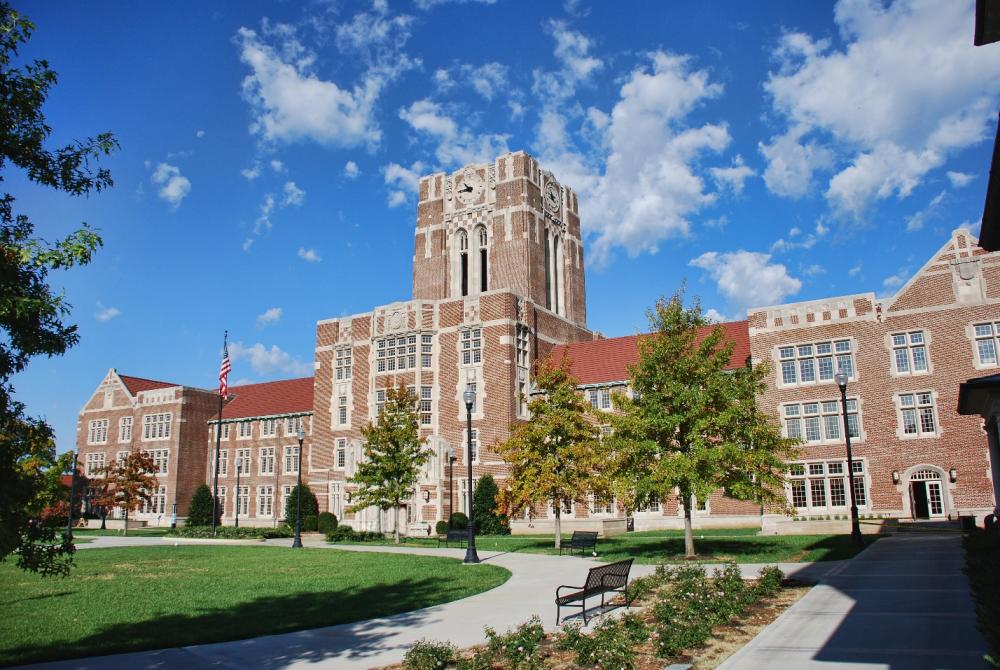 University of Tennessee
Miscellaneous
You may or may not be aware of that little ol' institution that calls Knoxville home – the University of Tennessee.  They've got lectures coming out the wazoo, and many are available to the public!  Pick a topic, any topic, and it's likely one of UT's college departments have a talk for it.  Here's a sampling of what's coming up:  Philosophy guest speaker C. Thi Nguyen on Jan 18, Humanities "The Ordeal of Appalachia" guest speaker Steven Stoll on Jan 29, History "History and Race: The Letters of Paul in Antiquity and Modernity" guest speaker Laura Nasrallah on Feb 19, and Diversity "Invisible Labor in Higher Education" on Jan 11.
The Knoxville County Library also has several programs for all ages to enjoy.  From Children's Storytime and Teen Central to Computer Workshops for adults and seniors, the options run the gamut.  Other offerings are interest-based, such as creative writing, crocheting and quilting, or even managing your health.  Their site sorts programs so you can click on "concerts, films, and lectures".
Not sure if PechaKucha qualifies as a "lecture", but Knoxville hosts them typically every few months at the Mill & Mine.
We may not have changed your mind, but we hope this inspires you to try something different and hey, maybe learn a thing or two!