A number of folks at UT's History Department are excited about this, the biggest event of its kind in a quarter century. Maybe we should be, too. 
On April 12 and 13, Knoxville will be the center of the mid-19th-century historian's world, as UT hosts what some faculty are confident in claiming is the biggest scholarly gathering about the Jacksonian era—that's more or less everything from the War of 1812 to the Civil War—in the last 25 years. Famous historians from across the country are coming to present. Some other famous historians are coming just to attend.
The conference is called "James K. Polk and his Time," a commemoration of the ambitious if sometimes brutal administration of our 11th president, Tennessean James K. Polk, who led us into the Mexican War and added many thousands of square miles to United State territory.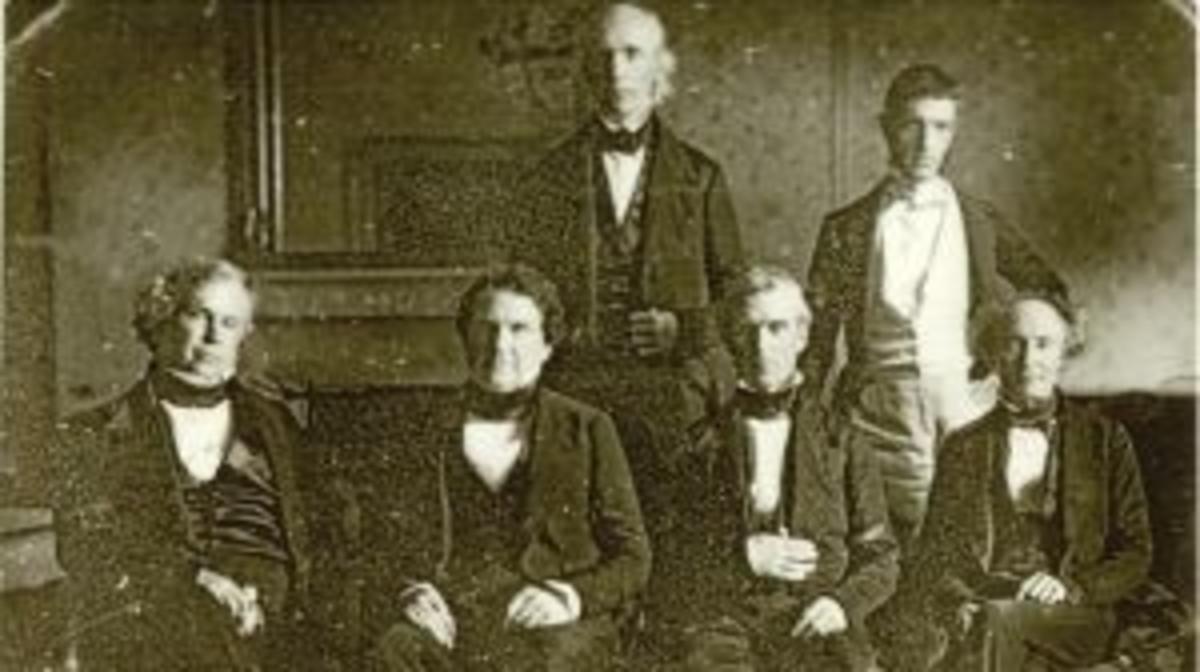 Polk and His Cabinet courtesy of Polk Memorial Association
The keynote speaker is Penn State scholar Amy Greenberg, is author of A Wicked War: Polk, Clay, Lincoln, and the 1846 U.S. Invasion of Mexico--but at this event she'll be talking about the previously overlooked First Lady, Sarah Polk—who outlived her husband by 42 years. There will also be a film about Polk and a dozen discussions about all aspects of the era of the man his contemporaries called "Young Hickory." 
It's all in celebration of the end of the decades-long James K. Polk papers project. The ambitious initiative to publish all the known letters of the Tennessean who has been called America's most efficient president started back in 1958, at Vanderbilt, and moved to UT in 1987. After 13 volumes, it's finally done. Scholars from around the country are coming to celebrate. It may be sobering to realize that most of the scholars who launched the project, during the Eisenhower administration, won't be around to celebrate its completion. (The Jackson Papers, an even more daunting task, considering Old Hickory was president for twice as long as Polk, and lived a quarter-century longer, are also based at UT.)
Middle Tennessean James K. Polk never lived in Knoxville, but was an occasional visitor, a Democrat in a center of Whiggery. Knoxville was home to several notable politicians of Polk's era, especially Sen. Hugh Lawson White, a significant candidate for the presidency in 1836, who's buried at First Presbyterian on State Street. White and Polk became prominent in Washington about the same time, White as president pro-tem of the U.S. Senate, not long before Polk became Speaker of the House of Representatives. They both started their careers in the 1820s as Jacksonian Democrats, but after 1833 they had parted ways politically, with White leading much of the national anti-Jackson contingent.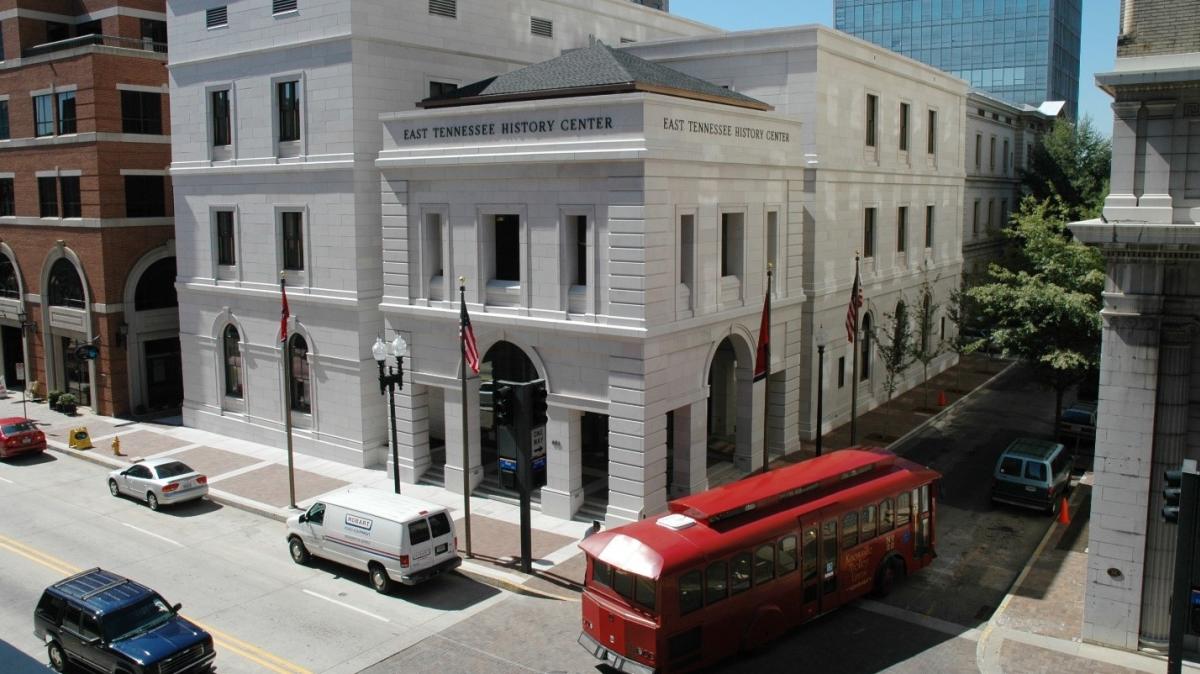 East Tennessee History Center
The conference will take place not on campus but at the East Tennessee History Center downtown. It's a historic site, itself, the old federal building sited before the Civil War but not built until afterward. Registration is closed, but several events are open to the public. See https://polkproject.utk.edu/conference/.
For some of us, the main spectacle of the weekend will be seeing famous presidential historians on Gay Street, a street visited by more than a dozen presidents, from Jackson to Reagan.  It'll be, more or less, the mid-19th century historian's equivalent of Big Ears. 
The Amy Greenberg keynote is free and open to the public.  It will be at 5PM on Friday, April 12th at the East Tennessee History Center.
Interested in other lectures both at the University of Tennessee and otherwise?  This blog post gives visitors some insight into all that's available to the public!