Class of 2018
What is induction? The 2019 Induction will mark the 21st Class of Inductees to be honored by the Women's Basketball Hall of Fame, which held its grand opening and inaugural induction in 1999. The Class of 2019 will be inducted into the Women's Basketball Hall of Fame, receiving their coveted Eastman Trophy and Baron Championship Induction Ring, on June 8, 2019, in Knoxville, Tennessee. The after party is held at the Women's Basketball Hall of Fame complete with signature drinks, food, dancing and a photo booth.
During the day on the 8th, enjoy free admission to WBHOF from 9 am to 3 pm. There will be an autograph session with the current class from 10:30 am -12:00 pm.
Who decides who is chosen each year? The Women's Basketball Hall of Fame National Board takes nominations from the public which can be done on the WBHOF website and selects the Induction class for each year.
Why should someone attend the event? The stories the inductees tell are so unique, it is a story someone who attends the event will never hear anywhere else. Each story is different and is inspiring to hear how they overcame adversities to get to where they are today. The event itself is not just about basketball, it's about so much more. Each inductee has a platform they are passionate about whether it is mental health, women empowerment, or leadership, just to name a few. There is something everyone can relate to and leave the event with a takeaway.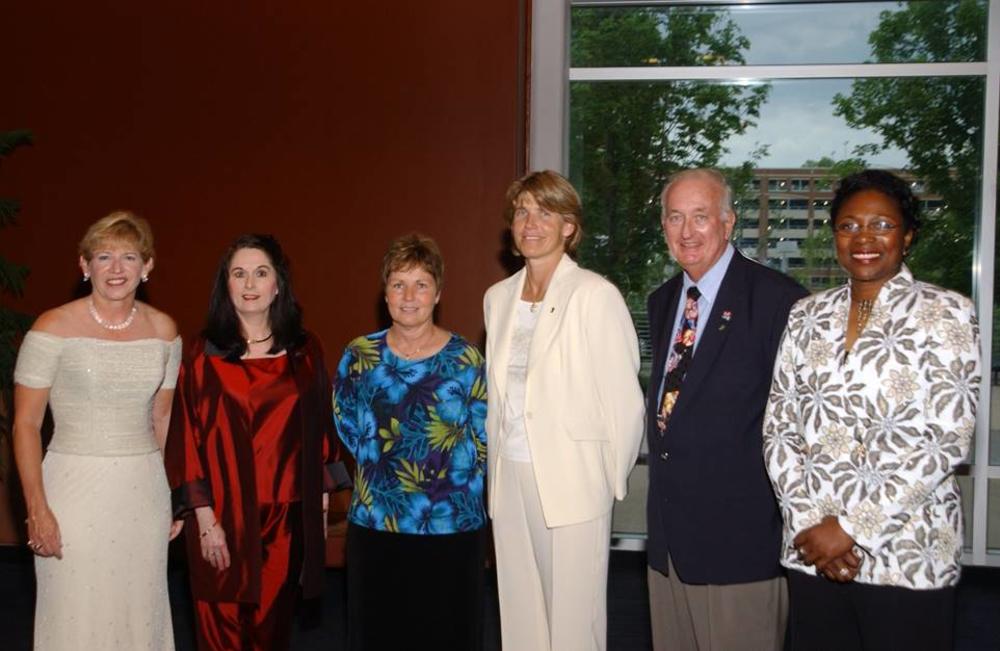 Class of 2004
Current Inductees:
BETH BASS (Contributor)
2001-2014 – CEO of the Women's Basketball Coaches Association (WBCA).
2007- Assisted in the launch of WBCA's Think Pink campaign in support of the Kay Yow Cancer Fund.
2004 – President's Award from the National Association of Girls and Women in Sport (NAGWS).
JOAN CRONAN (Contributor)
Currently Athletic Director Emeritus for the University of Tennessee after serving there as Women's Athletic Director for nearly 3 decades.
2005 Athletic Director of the Year & 2016 Lifetime Achievement Award by Women Leaders in College Sports (formerly NACWAA)
2017 first recipient of the NCAA Pat Summitt Award & 2018 recipient of NACDA's top award – The James Corbett Award
NORA LYNN FINCH (Contributor)
1981-1988 – Inaugural Chair of the NCAA Division I Women's Basketball Committee.
Member of several key NCAA committees, including the NCAA Division I Women's Basketball Oversight Committee, the NCAA Division I Management Committee, and the NCAA Division I Championships Cabinet (Chair), as well as many other committees.
The Atlantic Coach Conference's (ACC) first female Assistant Athletics Director.
TICHA PENICHEIRO (International Player)
Russian League Champion (2007), EuroLeague Champion (2007), Czech League Champion (2011), and Turkish League Champion (2012).
4-time WNBA All-Star, 7-Time WNBA Assist Leader, and named to the 2016 WNBA Top 20 players of all time.
2-time Kodak All-American (1997, 1998) and the Wade Trophy Winner (1998)
RUTH RILEY (U.S. Player)
2004 – Olympic Gold Medalist
2-time WNBA Champion with the Detroit Shock (2003, 2006) and the 2003 WNBA Finals MVP.
2001 – Naismith Player of the Year guiding Notre Dame to their first NCAA Division I National Championship.
CAROLYN BUSH RODDY (Veteran Player)
2-time NJCAA All-American at Hiwassee Junior College.
Led Wayland Baptist Flying Queens to two AAU National Championships, leading the team in both scoring and rebounding both years.
1975 – Texas Panhandle Player of the Year.
VALERIE STILL (U.S. Player)
University of Kentucky's all-time leading scorer and rebounder, guiding them to the 1982 SEC Regular Season and Tournament Championships.
1982 & 1983 – Kodak/WCBA All-American at University of Kentucky, and led the Columbus Quest to back-to-back (1997- 1998) ABL Championships.
First female to have her jersey retired at University of Kentucky, in any sport, and inducted into the charter class of the University of Kentucky's Hall of Fame.
ASSOCIATION for INTERCOLLEGIATE ATHLETICS for WOMEN (AIAW) (Trailblazers)
Founded in 1971 to govern collegiate women's athletics in the United States and was one of the most key contributors to the significant advancements of women's athletics at the collegiate level.
The AIAW started with 280 member schools and at its peak had almost 1,000 member schools.
The annual AIAW women's basketball tournament received great publicity, and the 1973 tournament showed that women's sports could be financially successful with the tournament earning over $4,500 in profits. Some teams played before sellout crowds on campus, and New York's Madison Square Garden also featured match ups between the top teams of the AIAW era.
For more information on this event and to purchase tickets, click here.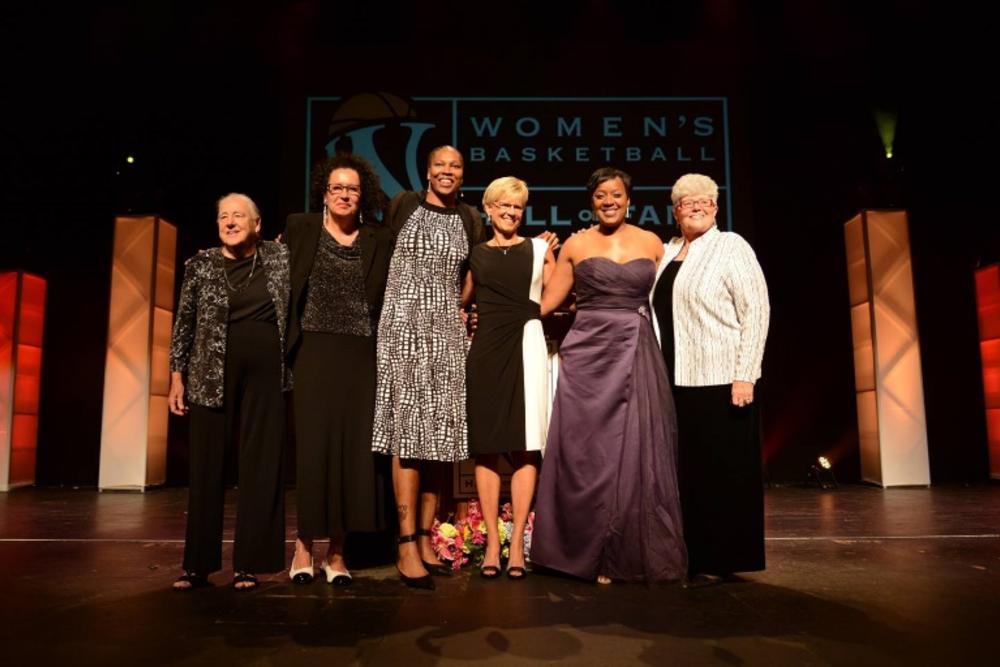 Class of 2014