Welcome back to Fun Intern Friday, this is Tori, your host and guide! Bet you didn't know we had our very own brewery here in Knoxville that made their own glasses, did you? I didn't think so, because neither did I! Located in the historic Old City, Pretentious Glass Company and Pretentious Beer Company is possibly the only place in the world where you can drink beer made on site from glasses hand-blown on site. Pretentious Beer Co. has 16 craft beers on tap, as well as hand-made sodas and kombucha – making it a great place for both over and under 21. Since I am not 21 I did not sample any beer, but their sodas are delicious (try the Cherry Lime!). You can enjoy your hand-crafted beer while watching live glass blowing demos. Is there a cooler thing to watch while having a drink? I think not!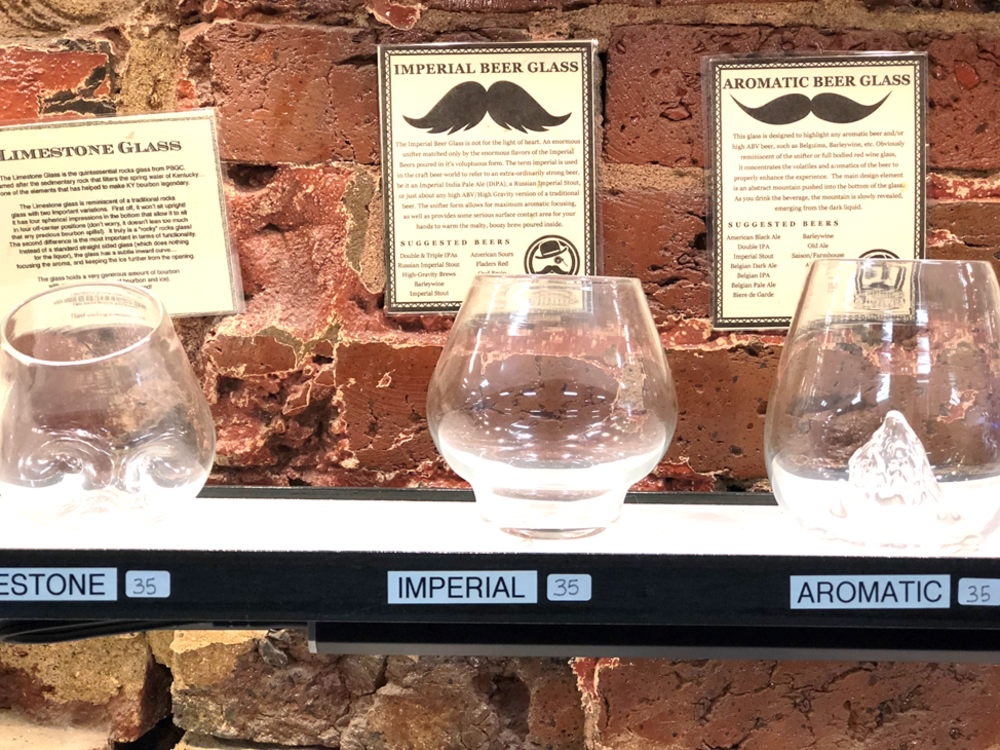 The Pretentious Glass Co. started with a realization that there was a lack of unique glasses for craft beer – think about all the different glasses for wine, why weren't there different glasses for different kinds of beer? There was a period of six months where glasses were made, tested, and redesigned for different styles to capture the highlight of any drink. All glasses are made here by hand at Matthew Cummings Studios in Knoxville. No machines touch the glass and Matthew says, "Despite the volume and breadth of distribution of these products, it is all still a one-man operation with the help of a few friends." Each glass is personally signed and placed in gift boxes.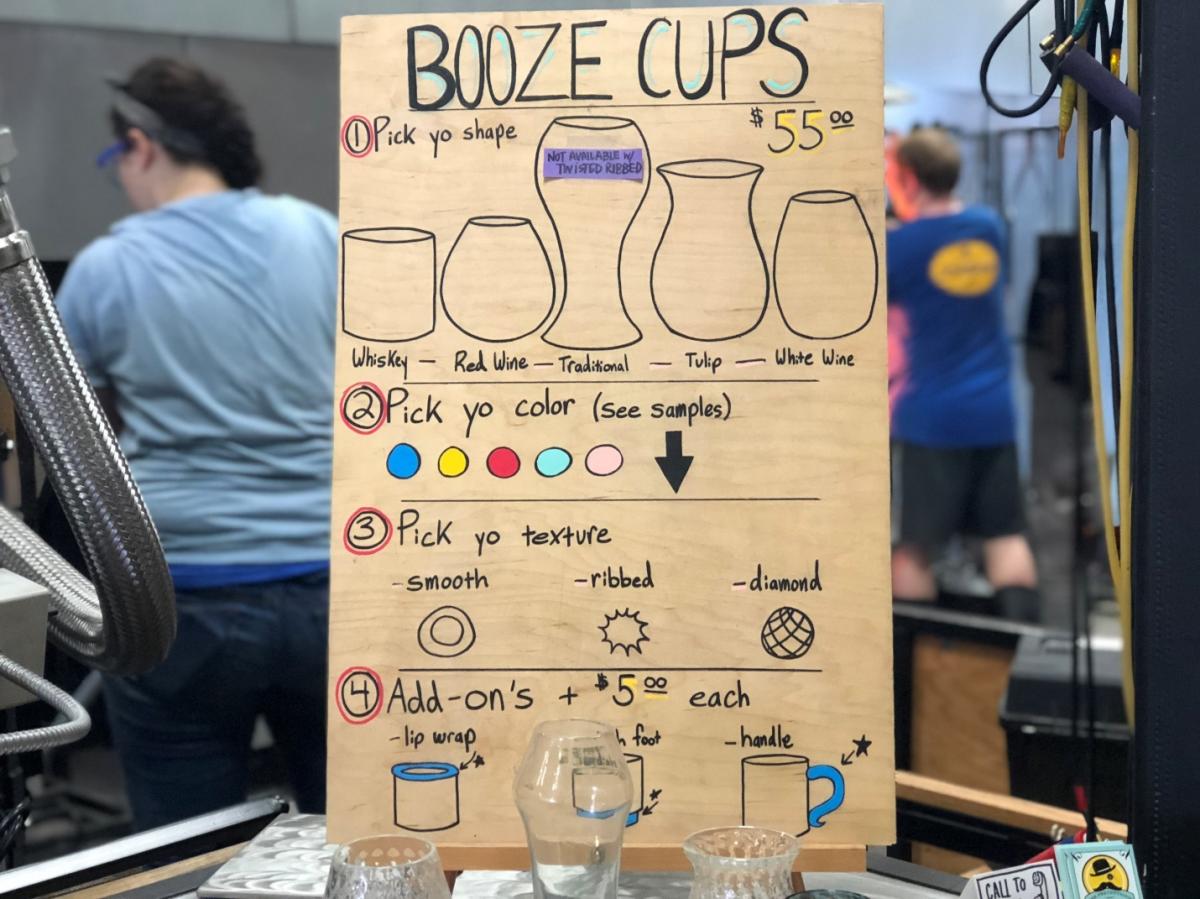 Want to make your own glass? They have workshops where you can on Fridays and Saturdays from 6-9 pm. This gives you the opportunity to try glassblowing (with a professional of course!) so no worries. You can make all sorts of things like ornaments, paperweights, flowers, and a booze cup. There is no better souvenir than glassware you made by hand.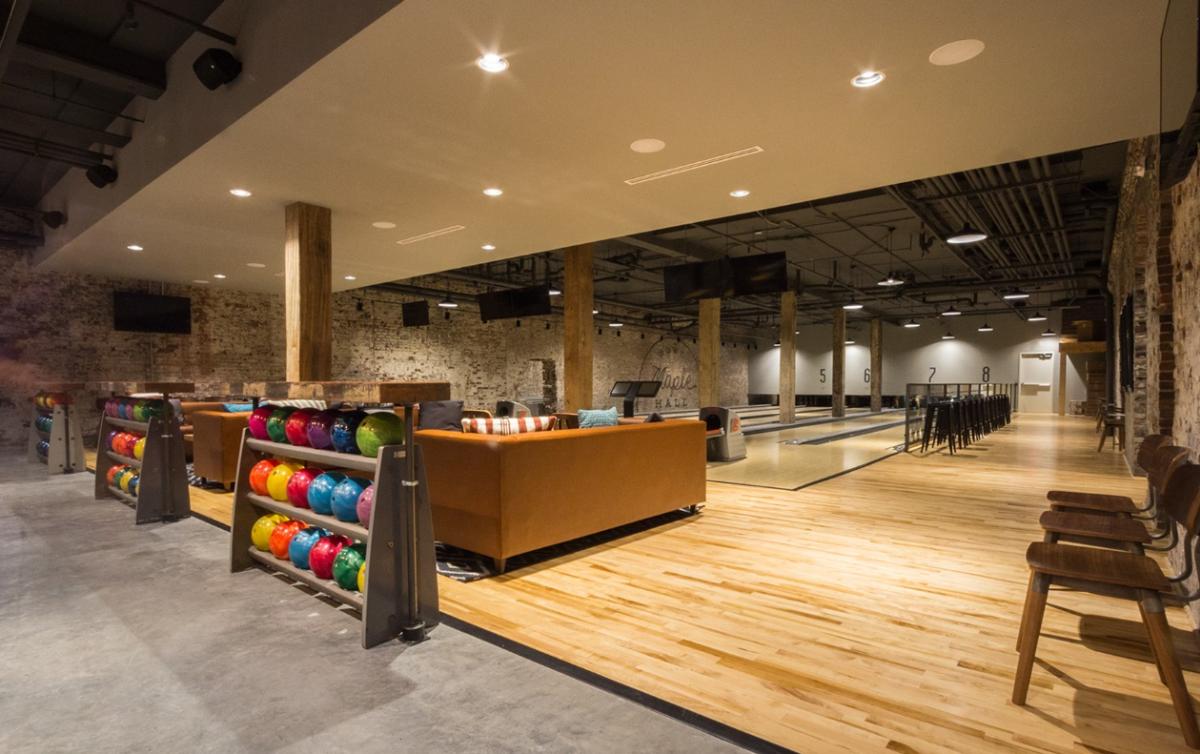 After you've finished making your glass, walk back to Gay Street (stopping just before The Phoenix Pharmacy that we tried last week!) and head to Maple Hall. Maple Hall is an 11-lane bowling alley located in the historic J.C. Penney building. They offer a full-service bar, small plates, and big, cozy lounge areas to hang out in. Did I forget to mention that they also have a live stage to enjoy some music? If you hadn't noticed, live music is everywhere in Knoxville - it's a big theme around here! Maple Hall will host any kind of party or fundraiser also. If you need a cool, fun spot for your birthday, bachelor/bachelorette, or other event, they got your back with a private VIP two-lane room you can rent by the hour.
When I said it in a historic building, that wasn't a lie. In the mid-1800s, where what is the building site now, was East Tennessee's first baseball field. The third base line ran through the site as Gay street onlookers cheered the Union and Confederate opponents. They also hosted circuses, I know, crazy right? If you want to know more about the history just head over to the site, because I could just go on and on.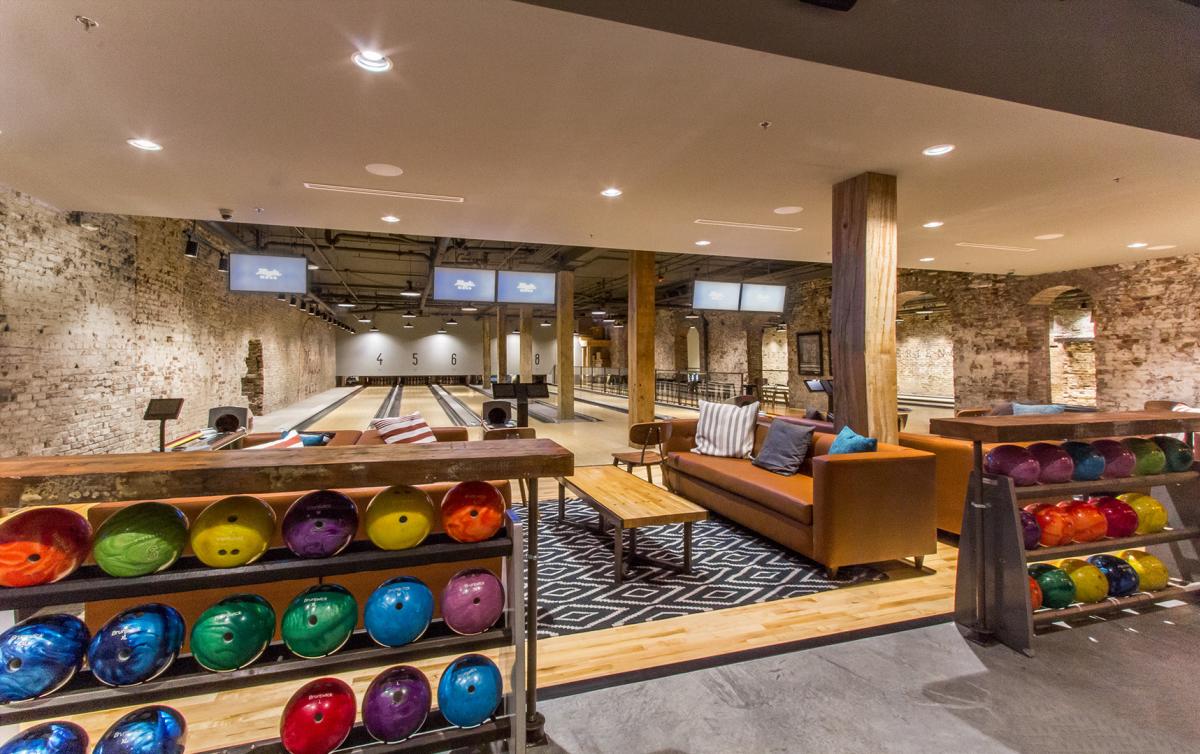 Maple Hall opens at 4 pm Monday-Friday and closes at 1:30am, 11am-1:30am on Saturday and Sunday. Maple Hall welcomes all ages until 9pm when it becomes 21+ (unless a child is accompanied by parent). They aren't going to kick you out right as the clock strikes 9, but they will put a strict time limit on to when you should be out (right around after your game). The lounge upstairs called The Parlor is strictly 21+ except for Sunday brunch from 11am-3pm. Lane pricing is by the hour, not by the game, which ranges from $10-$30 per hour depending on day of week and time.  Shoe Rental is $3.50, and if you forgot socks, they sell those as well.
Now let's talk food – my favorite subject!  No mystery nacho cheese and questionable hot dogs here.  Maple Hall has a full restaurant food menu – with lots of local farm to table influences - so don't think you have to eat before you come. Their appetizers range from fried pickles, chicken tenders, to jalapeno apricot hummus. Their mains (local provisions) include burgers, chicken breasts, meatloaf, and more.
Handcrafted beer, hand-blown glass, small plates, and boutique bowling – bring your friends and family and have a ball in Downtown Knoxville.  Stay tuned to see where I'm headed next and don't forget to subscribe to the blog!