We have invited our other summer Marketing Team intern, Abby Kimmelman, to write some guest posts for the Visit Knoxville blog.  Our intern Tori had a wonderful time with her bucket list of things she wants to experience in Knoxville this summer, and we thought Abby would have a great time too!  Stay tuned into our series 'Fun Intern Friday' for you to read about Abby's adventures.  Take it away, Abby!
Hi everyone! My name is Abby and I am originally from Chicago and am currently a senior this fall at the University of Tennessee. I am studying marketing and international business and had the opportunity to study abroad in Italy last semester, where I got a hands-on experience with marketing and business on an international scale. Living and working abroad is something I want to do in my future career, but for now I am enjoying and taking in every last second of my senior year!
I decided to come to Tennessee for college because of how different from home it was and all the outdoor activities it offers. Living in Chicago my whole life, I was never really close to any good hiking areas, so I have really appreciated being just a short drive away from the Smoky Mountains and all the outdoor activities nearby. While I have enjoyed many outdoor opportunities, I've realized that in my past three years here I rarely get out to do more around Knoxville. Since interning with Visit Knoxville, I have really gotten to see all the fun things there are to do here and how I need to take advantage of it all during my last year here in Knoxville!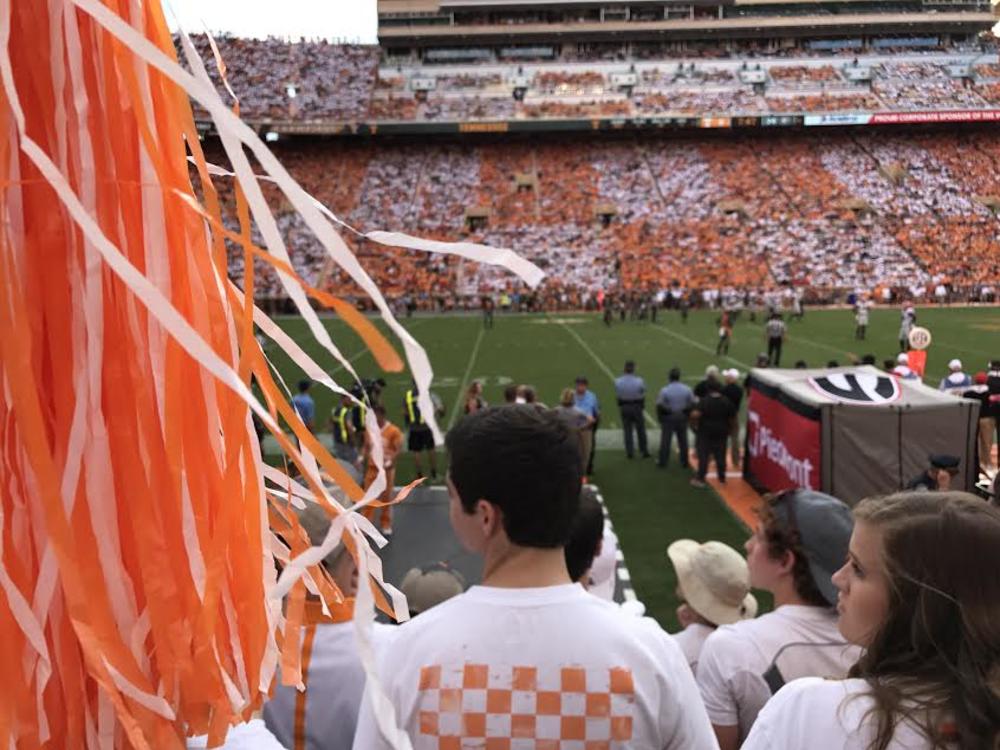 I am very excited to be taking over Fun Intern Friday from Tori and experiencing some fun things around town that I have always wanted to do. Tori and I are similar in that we both go to the University of Tennessee, and we have both created a fun bucket list of things to do around town.  Unlike Tori, as I have already mentioned, I am not from the Knoxville area so I'm sure I'll see things from a different perspective.  Also, she is not yet 21 and I am, so that of course opens up lots of opportunities in this beer-loving city!  
I hope my blog posts over the next few weeks inspire you to get out more around Knoxville and even try some of the places I'll be sharing with you!