(Happy hour sliders, tacos and beer at Balter Beerworks)
Cuffing season is upon us! Whether you've been going steady for a while or sparking something new, we've got several Friday night date ideas for you. 
Balling on a Budget
No need to break the bank when planning a romantic evening out! Take advantage of the First Friday LOOP! $10 gives you 4 hours of unlimited rides on the BREW BUS, and you get the added bonus of having 100% of that going towards a local non-profit. 
We suggest starting your evening at Balter Beerworks. Their Happy Hour lasts until 6:30, and sliders run around $2 apiece. Enjoy a nice discount on beers as well! Balter serves up delicious craft beer & cocktails in a laid-back environment.
Don't forget that window shopping is always free! Have the BREW BUS drop you off at Visit Knoxville and enjoy the sights of Gay Street and Market Square. Looking for a bit of entertainment? The First Friday LOOP also stops at Pretentious Beer & Glass Company. Snag a beer and a seat at the bar across from the artists blowing glass in their studio! 
Comfy Cozy
Start the evening with a full barbecue meal at Last Days of Autumn Brewing. Their homey space hosts free live music most weekends, and the atmosphere invites you to sit down and stay a while. They also have a variety of board games to choose from, should you be feeling up for some friendly competition!
For a nightcap, we suggest visiting the castle off Central Street that is Schulz Bräu. Crackling fire pits in their spacious Biergarten make for a wonderful environment to enjoy a crisp, traditional German brew (to warm up even further, try one of their barrel-aged selections!).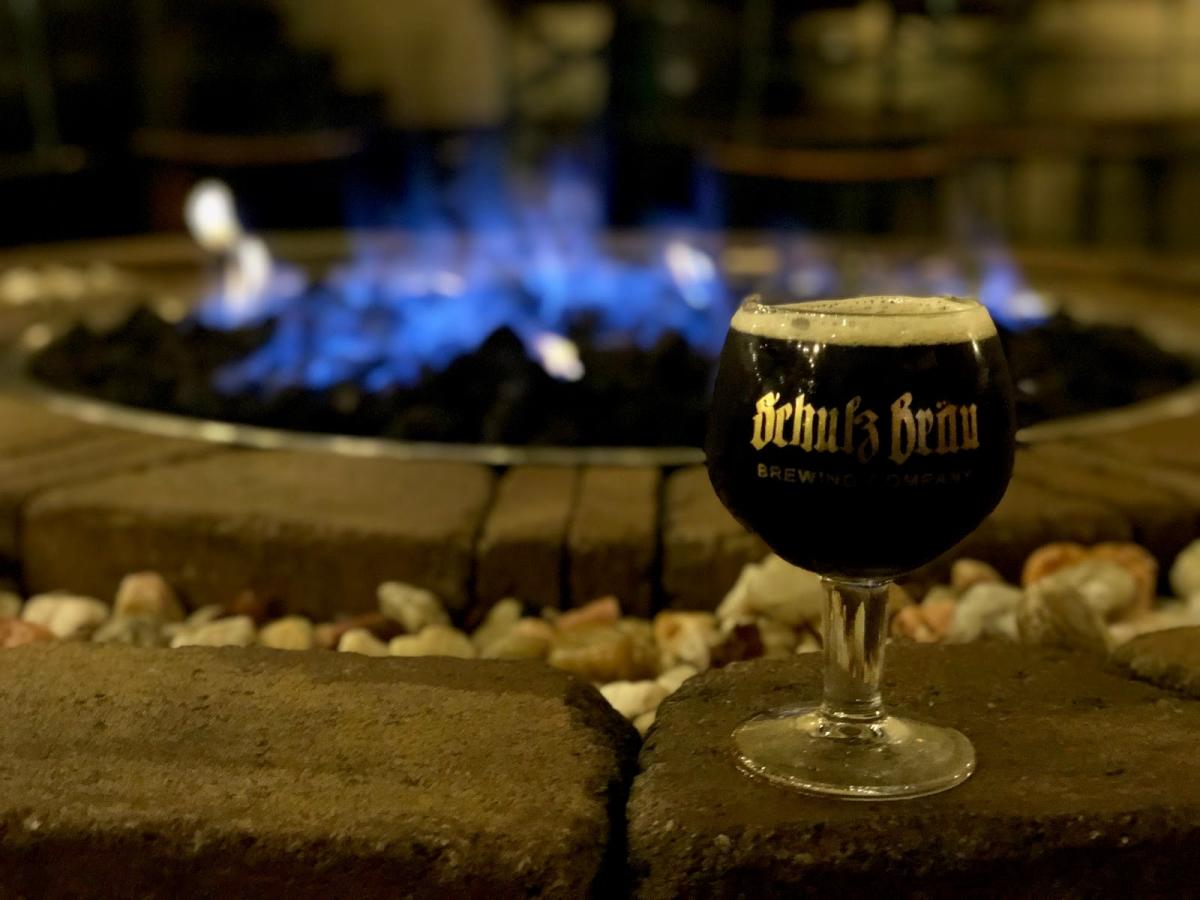 (Bourbon barrel-aged Doppelbock by the fire pit at Schulz Brau)
If you want to visit both in one night, the BREW BUS has got your back again! Both are along the First Friday LOOP route.
The Finer Things Evening 
Begin your evening at the newly established Oak Room by Abridged. Located in the Happy Holler neighborhood down Central Street, this barrel-aged sour facility hosts an impressive lineup of cocktail inspired sour beers, and has a definite date night vibe. Dine on flatbreads and the Oak Room Board: a generous helping of fresh berries, cheeses, and locally sourced cured meats. Find a seat at the bar or set yourself up amongst the barrels for a more intimate experience. 
Enjoy a nightcap and free live jazz music every Friday night at Elkmont Exchange. Frog & Toad Dixie Quartet will keep your classy evening going strong, as will their wide variety of craft beer & cocktails!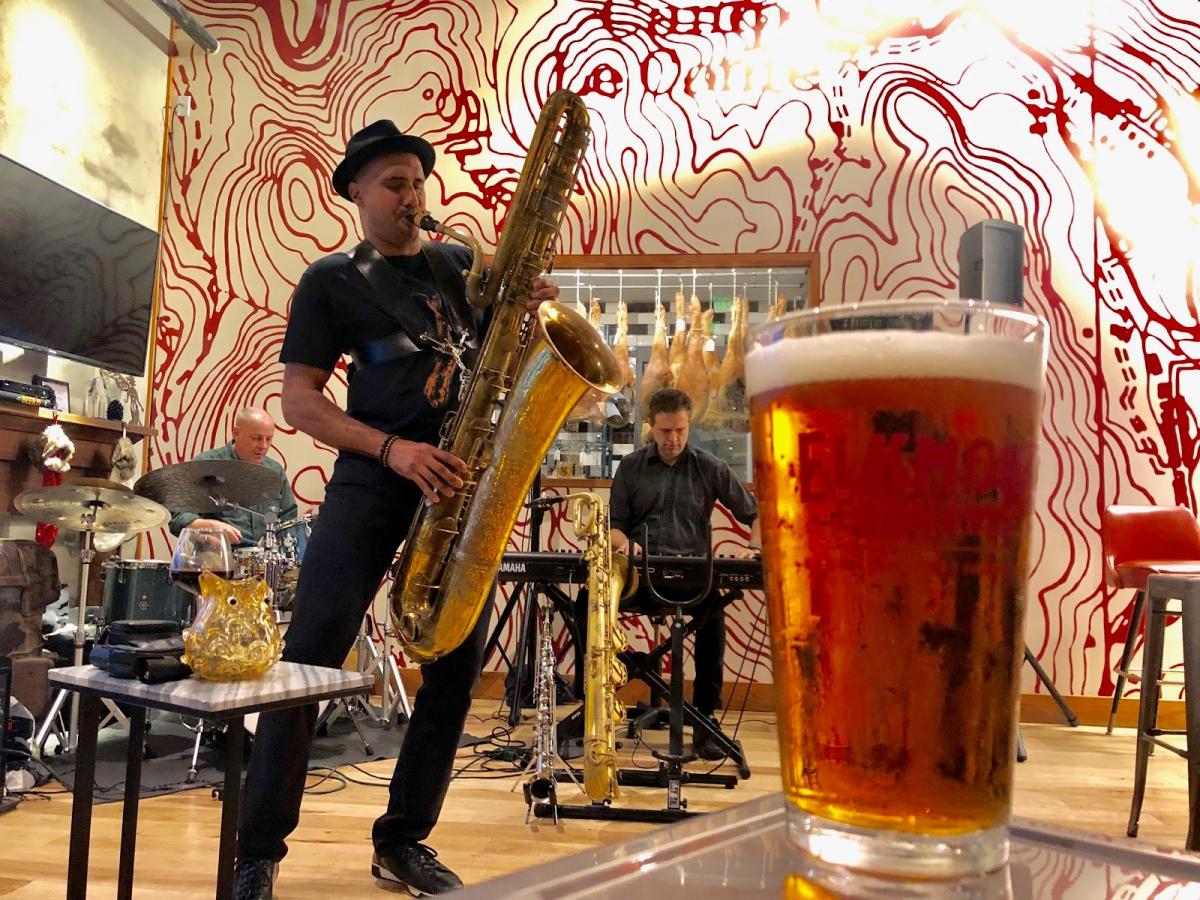 (Frog & Toad Dixie Quartet at Elkmont Exchange)
Co-creators: Candace Preston and Zack Roskop
Written by: Candace Preston
Photography by: Zack Roskop