That's what you'll find in Knoxville. Knoxville's Urban Wilderness is a spectacular thousand-acre outdoor area in South Knoxville where you can hike, bike, climb, paddle, or just wander in the woods – just minutes from downtown. Over 50 miles of trails and greenways connect historic sites like Fort Higley at High Ground Park, quarries, parks, a 500-acre wildlife area and Baker Creek preserve, home to the Devils Racetrack - the only double-black diamond downhill trail in the region.
Stop at the Ijams Nature Center for a hike, swim or rock climbing at Meads and Ross Marble Quarries. Ijams is also home to Navitat, Knoxville's unique tree-based adventure park.
Head to the House
Only 30 minutes northeast of downtown, House Mountain, Knox County's highest point, offers views of the Unakas and Cumberlands some 30 miles away.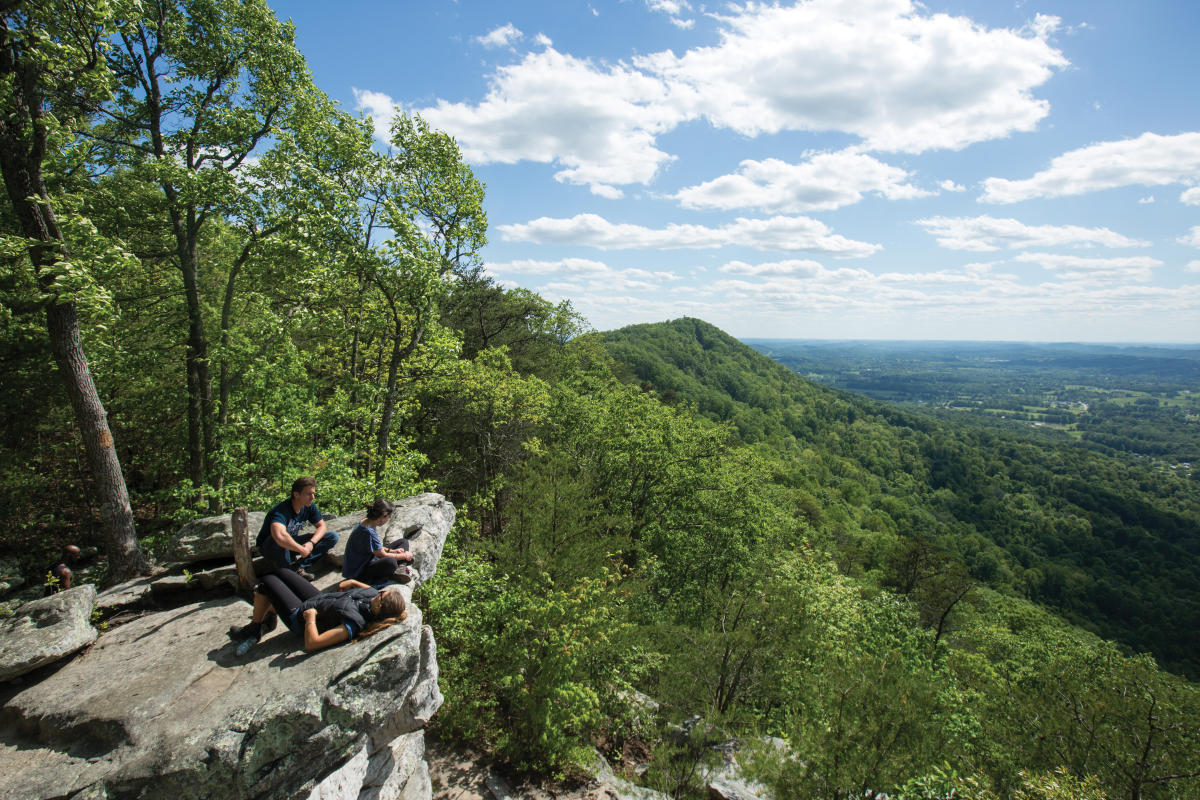 Paddle Our Waters
Look out for glimpses of blue heron and otters as you paddle the Holston River, the longest tailwater in the Tennessee Valley. Access the historic French Broad River, the third oldest river in the world, at Seven Islands State Birding Park, and explore natural trails and inspiring views of the nearby Smoky Mountains.
Need a boat, bike or board? Head to Knoxville Adventure Collective for a paddleboard, kayak, canoe, or hydro-bike rental. Plan ahead for classes on the river and full moon paddles. River Sports Outfitters has all the gear you could need while in Knoxville and offers rentals as well.
Launch your boat from downtown at Ned McWherter Park or Bicentennial Park and paddle down the Tennessee River to access a variety of greenways, trails, parks and playgrounds. Spend a day at Concord Park in West Knoxville. Paddle on Fort Loudoun Lake, swim off the beaches, and enjoy local music during the Summer Concert in the Park series. Less than half an hour from downtown, you'll feel worlds away.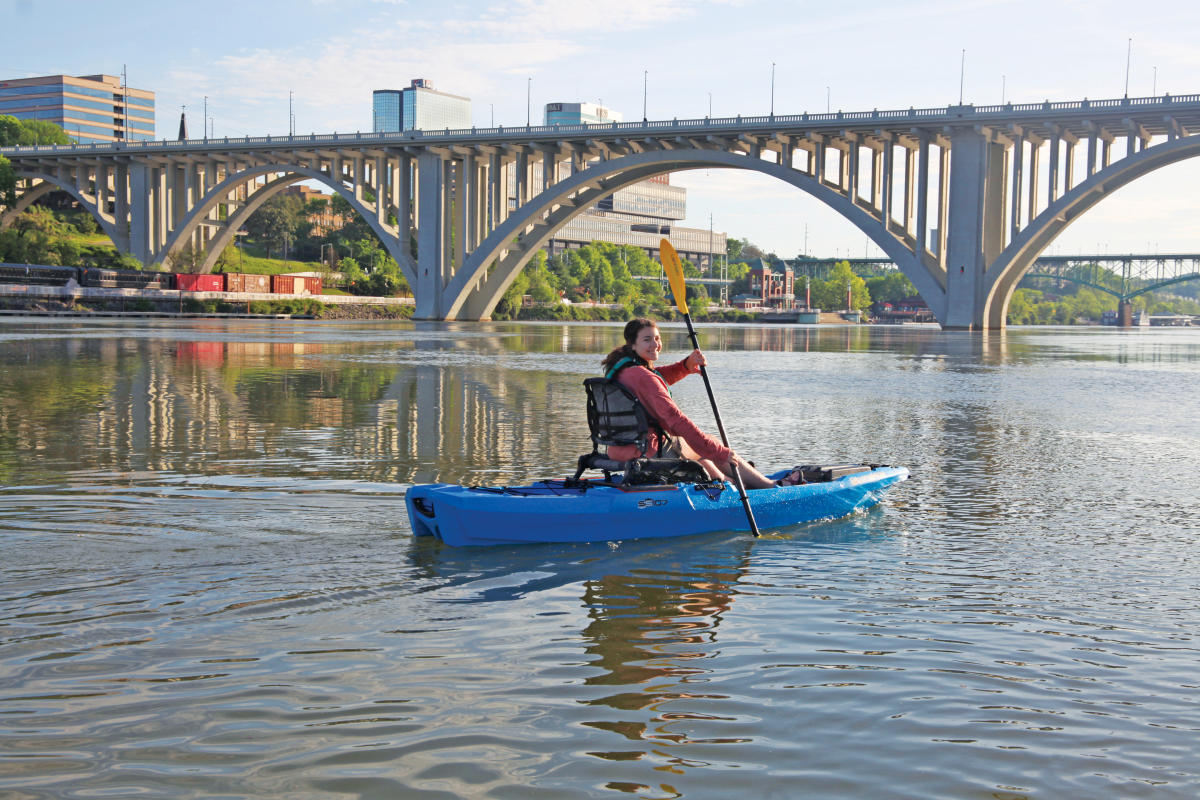 Stay Awhile
Plan your visit around a festival, concert or event. There's always something happening on and around Market Square, the Old City and historic Gay Street - and come hungry. Knoxville is making quite a name for itself as a culinary and craft beer town. For a truly one-of-a-kind experience, plan a trip to Pretentious Glass & Beer Co., one of many stops on Knoxville's Ale Trail. At this studio/brewery, you can enjoy hand-crafted beer in a hand-crafted glass and watch both created on-site. To further tap into Knoxville's amazing beer scene, book an outing with Knox Brew Tours.
Tempted yet? What are you waiting for? Float down the river. Ride or stroll more than 85 miles of greenway. Or take a hike. Just explore. Get away. Choose your own adventure… in Knoxville.