Hummingbird Festival photo credit Oak Roots Creative
I don't know about you, but I blinked and summer was over! We're really lucky in East Tennessee because we still have plenty of wonderful weather to get outside and enjoy the outdoors, so take advantage of the amazing things to do this fall at Ijams Nature Center!
If you're still looking for a school for your littlest ones, the Nature Preschool at Ijams Nature Center has openings in its afternoon sessions. The Nature Preschool starts Aug. 19, but accepts rolling enrollment, so there's still time! Students ages 3-5 spend 80% of their time outdoors in this child-led, age-appropriate program, which focuses on the same child development goals as any other high-quality preschool. Parents who enrolled their kids last year reported that their children were more independent, more aware of the world around them and eager to go to school each day!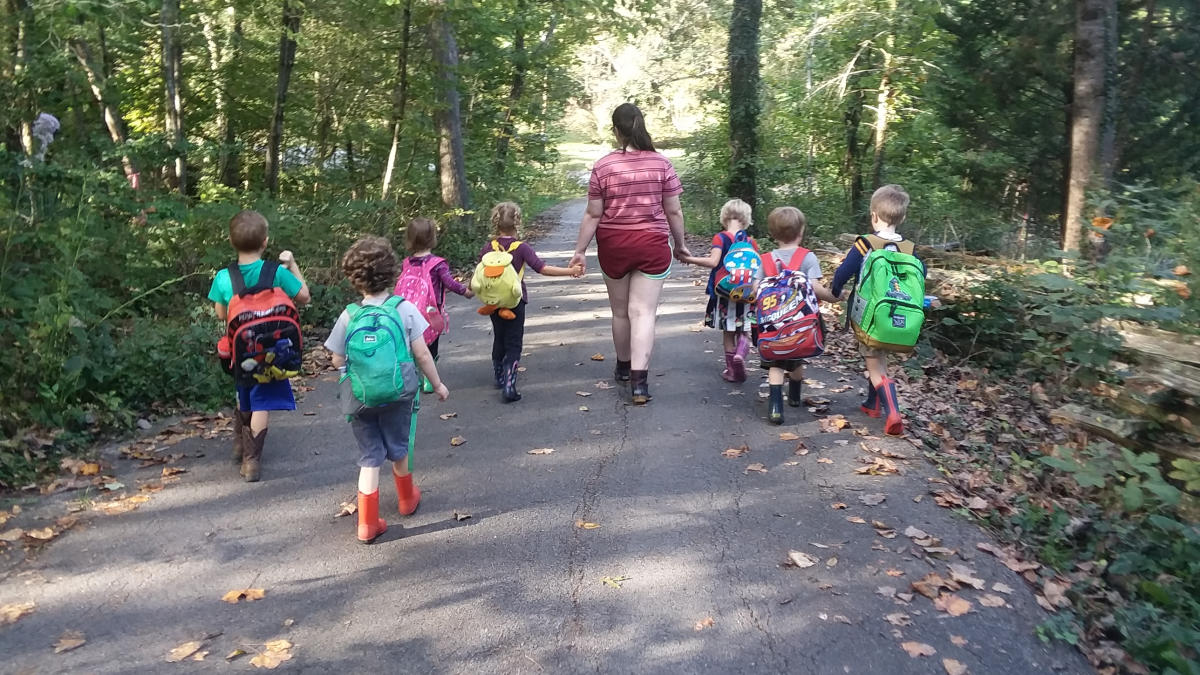 Kids with Backpacks on Greenway, photo credit kapphotographylife@gmail.com
Ijams Homeschool Ed-Ventures for ages 3-9 begins Sept. 11. Featuring eight Wednesday sessions for the 2019-2020 academic year, this program has separate courses for preschool and elementary students. The fall sessions will focus on insects and other invertebrates.
Before you know it, it will be Fall Break, and Ijams' Autumn Adventures Fall Break Camp Oct. 7-11 will have your kids ages 6-12 out in nature, examining signs of autumn, investigating how living things are preparing for winter and enjoying hiking, fishing, canoeing, live animal presentations and more!
But Ijams programs aren't just for kids—there's something at Ijams for all ages!
The ninth annual Wonder of Hummingbirds Festival, sponsored by WBIR-TV Channel 10, is Aug. 24 from 8 a.m. to 2 p.m. In addition to nature talks, a marketplace of art, plants and garden décor, and tons of kid activities and crafts, you'll have the chance to see a ruby-throated hummingbird during a banding demonstration. If you're interested in that, COME EARLY! These tiny creatures, which can migrate 500 miles across the Gulf of Mexico nonstop, are active in the early morning and are a little fussy about the weather.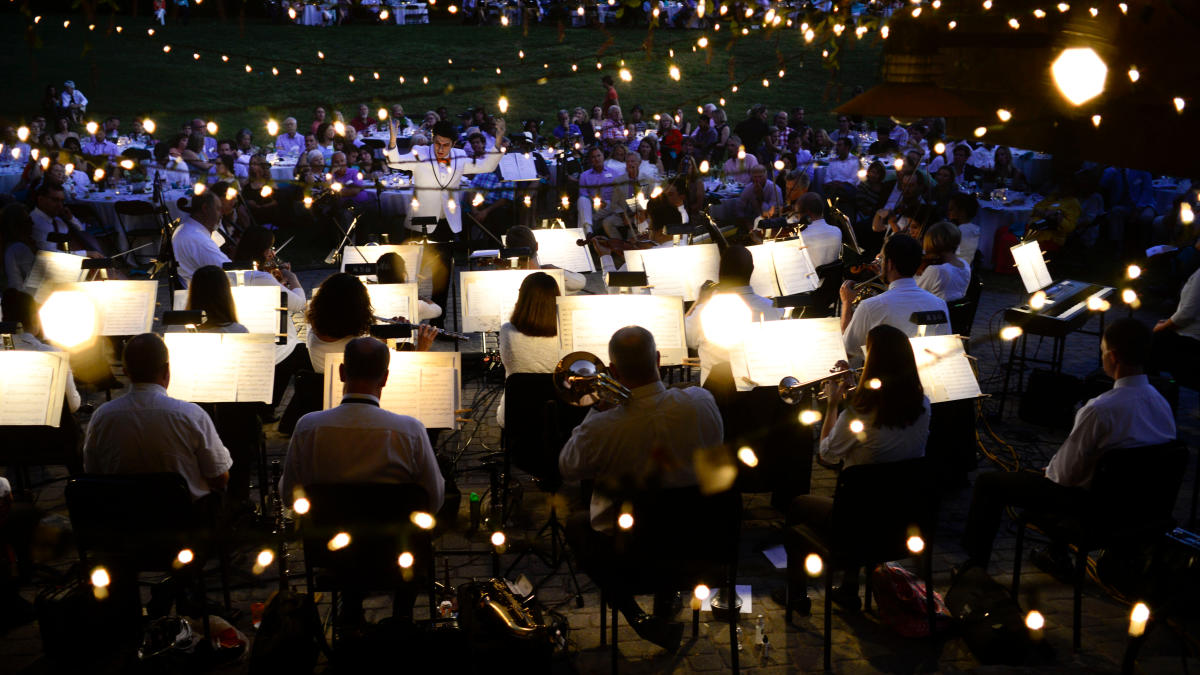 Symphony in the Park photo credit Paul Efird
Ijams Nature Center's 34th annual Symphony in the Park, presented by Clayton Homes, will celebrate nature in art and music on Sept. 8. This annual event, which is this nonprofit nature center's largest annual fundraiser, is from 5:30 to 8:30 p.m. and features a silent auction/cocktail hour followed by a seated dinner and concert by the Knoxville Symphony Orchestra led by Music Director Aram Demirjian on the Ijams Visitor Center lawn. If art is your passion, you won't want to miss the debut of a "wing" installation created by Matthew Cummings, owner of Pretentious Glass Company. Reminiscent of wings, Cummings' long, colorful glass pieces are about three feet long and are weighted to move independently within their environment. They can be hung in a variety of ways.
Local musician Christina Horn will continue the theme of nature and how it juxtaposes with technology as part of the KSO program, which will feature favorites from Mozart, Beethoven and Debussy, as well as a few pop surprises. Since 2009, Horn has performed with Nate Barrett as Hudson K, a duo that bills itself as "electro-rock with Moog bass lines, danceable beats and swirling electronica." Horn is classically trained in piano and holds a bachelor's in music and a master's in pedagogy and literature from the University of Tennessee. You can bet this is going to be a fun night! Reservations are due by Aug. 23 and can be made by calling 865-577-4717 ext. 123.
If outdoor movies are your thing, Movies Under the Stars, presented by Ijams and Central Cinema, will screen Edward Scissorhands on Sept. 20, followed by Stephen King's Misery on Oct. 4. Bring a lawn chair or blanket, wear a costume, enjoy food trucks and kick back on the lawn during some beautiful fall weather.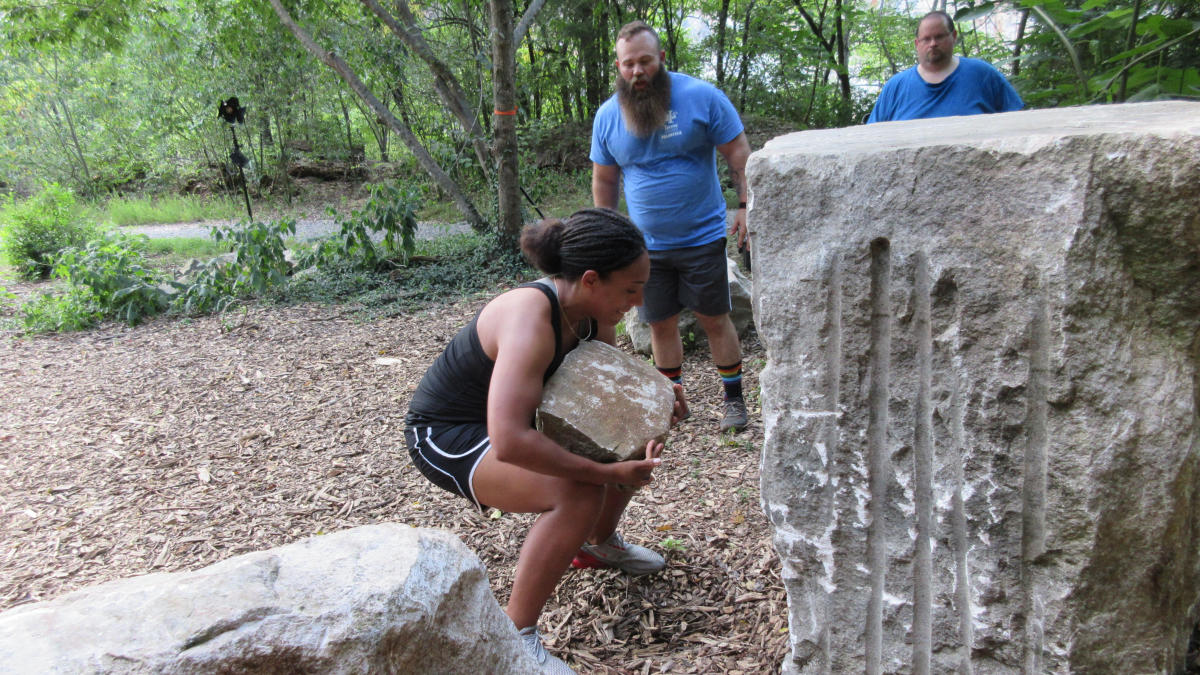 Ijams Primal Playground photo credit Ijams
Looking for a new way to work out? Check out the new Ijams Primal Playground during a grand opening ribbon cutting Oct. 12 at 2 p.m. In addition to a few short speeches from partners, you'll be able to try out this new "green" exercise space during open training time with physical fitness expert Mark Rice, who designed the program, as well as enjoy food trucks and more!
The Ijams Primal Playground offers resistance, agility, strength, speed and circuit training, all using the elements of nature, and since you'll be outside near water, your workout will be even more effective. Not sure where to start? Ijams will have signage that explains how to use the elements and you can watch YouTube videos of Rice teaching people of all ages and fitness levels how to correctly complete each exercise. Abigail Tinsley, who played basketball for Carson-Newman University and fell in love with lifting, tested her strength and balance on the lifting stones during the first video shoot. She rocked it!
Special thanks to everyone who made this new "green" exercise space a reality, including the Siddiqi Charitable Foundation, Earthadelic, Legacy Parks Foundation, City of Knoxville Parks & Recreation, Knox County Parks & Recreation, the Ijams Natural Resources Management Staff and countless volunteers.
But that's not all! Families with children ages 6+ looking for some Halloween fun with your learning will enjoy the Ijams Family Spooktacular on Oct. 18 from 6-8:30 p.m. Chills of excitement will run up your spine as you play nocturnal animal games, gather around a campfire for songs and stories, meet a live animal and go on spooky trail walks. Ijams will have candy at game stations, so get your nature-themed costume ready and come play!
Events run throughout the year. Mark your calendar to do your holiday shopping at Ijams' annual Holiday Marketplace Dec. 8. You'll find fine art, crafts, jewelry, wearable art, books and more…perfect for everyone on your list.
Yikes—it's too early to think about the holidays! Thankfully, there's plenty of time left for warm-weather fun. If you're looking for something a little less structured, take a dip or rent a canoe, kayak or standup paddleboard from River Sports Outfitters at Mead's Quarry Lake. Go fishing. Enjoy a snack or frosty beverage from the Ijams Outpost at the quarry. Head to the trees to test your balance and agility on Navitat Knoxville's canopy experience—you'll see the forest from a different perspective. Hiking, mountain biking and climbing are year-round activities, and Ijams has 12+ miles of trails just waiting for you. You'll also find greenway bike rentals (including electric options!) at the Ijams Visitor Center.
If you're just passing through Knoxville, Ijams is a great place to stretch your legs or walk the dog (on a leash, please!). There's a great gift shop featuring the work of close to 80 local artists and crafters, funky t-shirts and bug repellant, as well as snacks and beverages. If you're going to be in town for a bit, sign up for Ijams' educational programs. You'll find everything from naturalist-led paddling trips on the Tennessee River to insect safaris, night hikes and Bird-Abouts that travel around the area to see different species. You'll have a great time while you learn more about the planet, and you'll help support an organization committed to inspiring people of all ages to appreciate and protect the natural world.
For more information on Ijams' programs and events, visit http://ijams.org/events/. Hope to see you soon at Ijams Nature Center!