Welcome back to Fun Intern Friday, this is Abby, your host and guide!  One place that you absolutely must stop into while in Knoxville is Cruze Farms. Cruze Farms started out as an ice cream shop but has now added on a pizza barn too! I had been to Cruze Farms about a year ago when they had a summer pop-up location downtown on Gay Street, but since I've never been to their permanent location in East Knoxville I had to make the trip out. Located about 20 minutes from downtown, it is an easy drive to make when you get a sweet tooth!
We decided to get the ice cream first and make it a backwards dinner - which I highly suggest! The Cruze Farms ice cream shop is located in an historic Victorian house and the entire property has a historic/retro vibe. With string lights, patriotic decorations, and the servers wearing red and white checkered farm girl outfits, a trip to Cruze is a trip back in time. They have a large patio with comfortable seating, but also offer indoor seating for the rainy days. They have a gift shop inside where you can buy t-shirts and even Cruze Farm milk! It makes for the perfect atmosphere to bring your family and friends and enjoy some tasty ice cream and relax.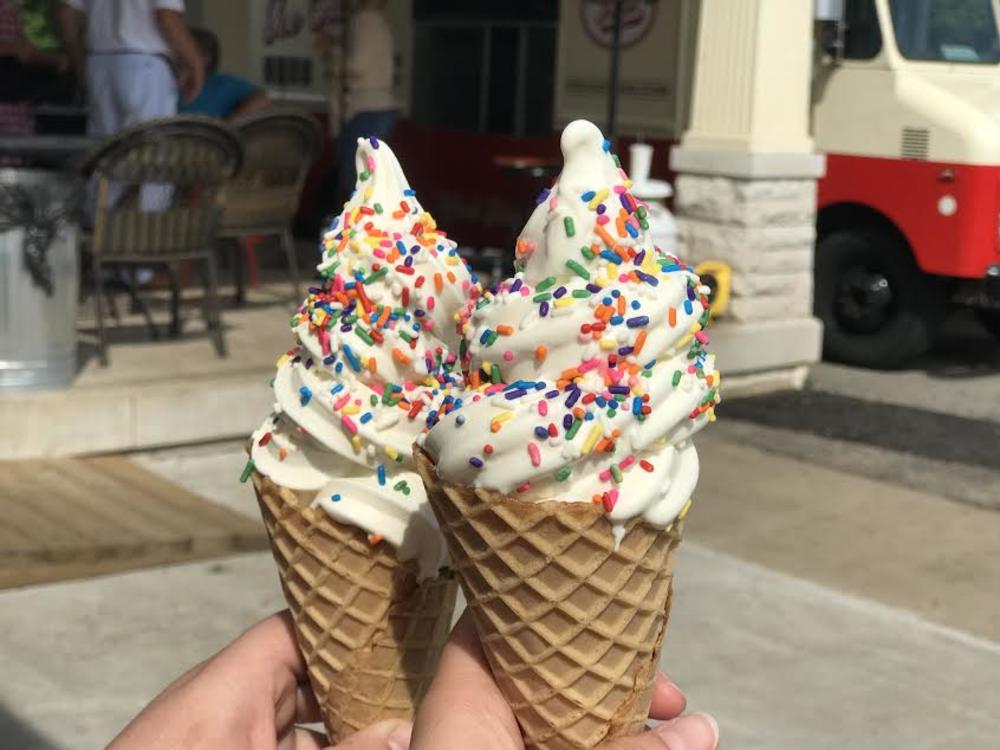 Now for the important part- the ice cream itself. Cruze ice cream is soft-serve style and farm fresh. They change up their flavors but some of their staples include sweet cream, chocolate, lavender honey, and cookies and cream. There are two sizes for the ice cream; the calf size and the cow size. The calf size is the smaller option at $3 and the cow is the larger one at $4. We decided to try a few of the flavors before we ordered, but I think that only made my decision even harder! They were all so good and didn't want to choose just one, but I ended up going with the classic sweet cream and sprinkles. Not only do they have ice cream, they also have shakes, churns, and floats. If you opt for a shake or churn they offer a wider variety of flavors like Nutella, brownie fudge ripple, and birthday cake - YUM! You can also add a multitude of toppings and dips, making it fun to try a different combination every time you come!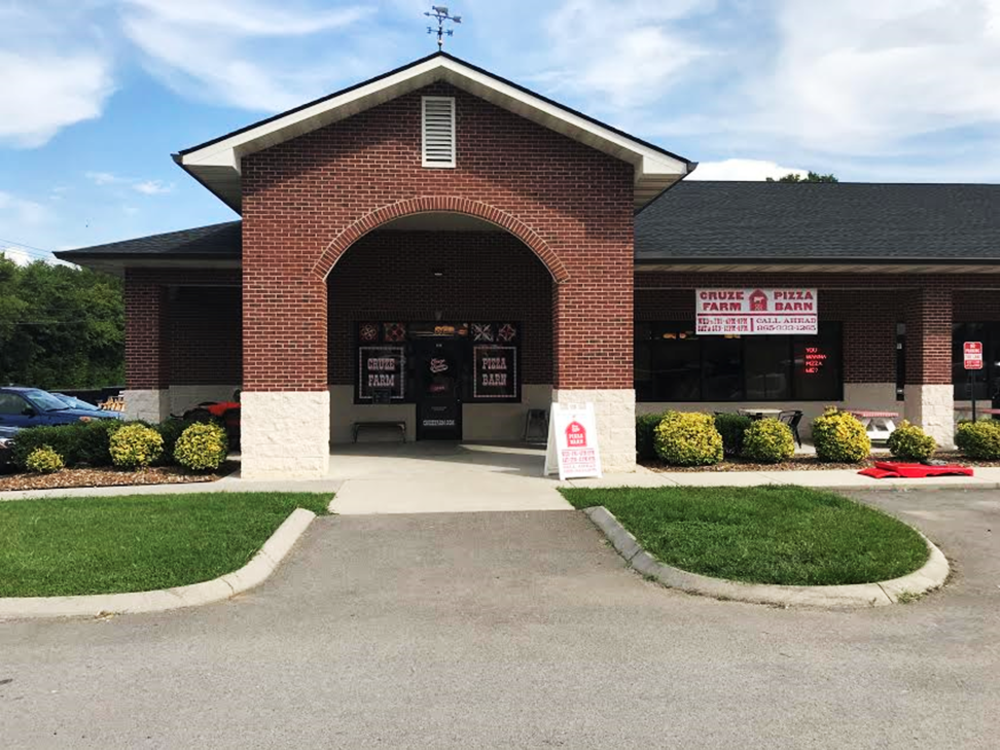 After we finished our ice cream, we headed over to the Pizza Barn right next door. The Pizza Barn is a new addition to Cruze Farms having only opened January 2018. Being from Chicago I'm a little bit judgy when it comes to pizza, but the second I walked in their menu already blew me away. You can build your own pizza or choose from their "favorites" list with pizzas called The Working Girl, Cheri Baby Supreme, and A Cowgirl's Dream.  They also offer white sauce pizzas, garlic cheese bread, and salads making this an easy place to find something that everyone wants to eat! I also liked the very casual and relaxed vibe of the restaurant, very much going along with the theme of the ice cream shop.
When we sat down my mouth was already watering just looking at everyone else's pizzas at their tables. We finally got ours and dug right in. I can confidently say this is definitely one of the best pizzas I have had in a long time. The perfect amount of cheese, sauce, and bread I couldn't find anything I didn't like about it - oh, and you can taste that farm fresh cheese! All pizzas come as a 14-inch round and will run you about $14-$20 depending on how many toppings you add. I highly suggest getting the garlic cheese bread which is $6 and worth every bite!
Cruze Farms was such a fun experience and I'm already planning on going back with my friends soon! The Cruze Farm Ice Cream House and Pizza Barn do have different hours so make sure you check on their website before you make your trip. Round up your friends and family on your next visit to Knoxville and take them out to Cruze Farms, you won't regret it!
Come back next week to see where I'm headed next and don't forget to subscribe!