Since Knoxville is such a festive town, it should come as no surprise that we just can't wait until December to celebrate Christmas! This year we're moving the season up six months and celebrating Christmas in July by shining a spotlight on our unique-to-Knoxville Christmas ornaments. (And just for the record, they are beautiful home décor all year long!) 
Check out some of our hand-blown glass ornaments by local business Joy to the World. We've got a classic Gay Street, a Tennessee Theatre Blade, a 40th World's Fair ball, a variety of Santa on the Sunsphere styles, the mini Sunsphere clip, the vintage 1982 Sunsphere with blue base, and the beautiful green base Sunsphere still standing in town today (have you visited recently?). Collect them all and bask in their shimmery, glittery glory!  

And if you're looking for local artist-created ornaments, then look no further! We also have ornaments by local makers in a variety of non-glass mediums. SoKno Woodworking has created a one-of-a-kind SoKno Sunsphere ornament by laser engraving our iconic Sunsphere into wood. When wood just won't cut it, you can turn to artists Paris Woodhull and Gayla Seale for some unique acrylic ornaments. The Christmas ornament by Paris Woodhull showcases her exclusive Knoxville design and Gayla Seale's ornament reflects Knoxville's funky-artsy side.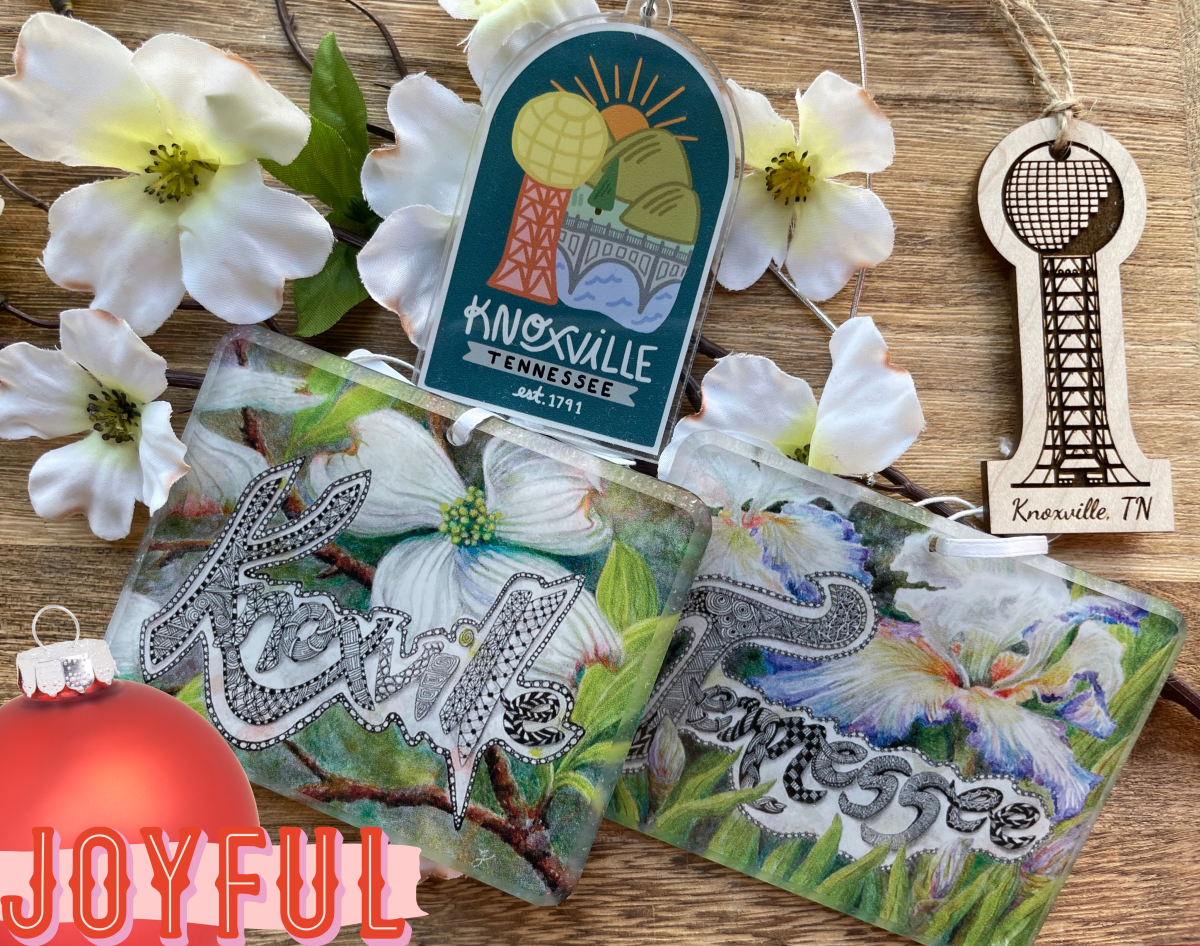 Regardless of what season it is or how your home is styled, Visit Knoxville's Gift Shop has all your ornamental décor needs and gift ideas covered. Whether preparing for December or getting festive a little bit early, there's always a reason for a joyful July!