Knox Public House
We like to start our evening with an adult beverage at Knox Public House. The bartenders here know how to make drinks. Whether you're looking for a creative libation or just want to stick to the classics you cannot go wrong. Try a Mezcal Negroni to get a fresh take on a classic, choose a glass from their well thought out wine list or just grab your favorite beer of the moment and enjoy a great start to your night out. 
You've had drinks, now you are hungry. Where to next? Lucky for you, you are steps away from two fantastic options.  Take a left out of Knox Public House and you have arrived at Williams Street one of the most delicious streets in Knoxville.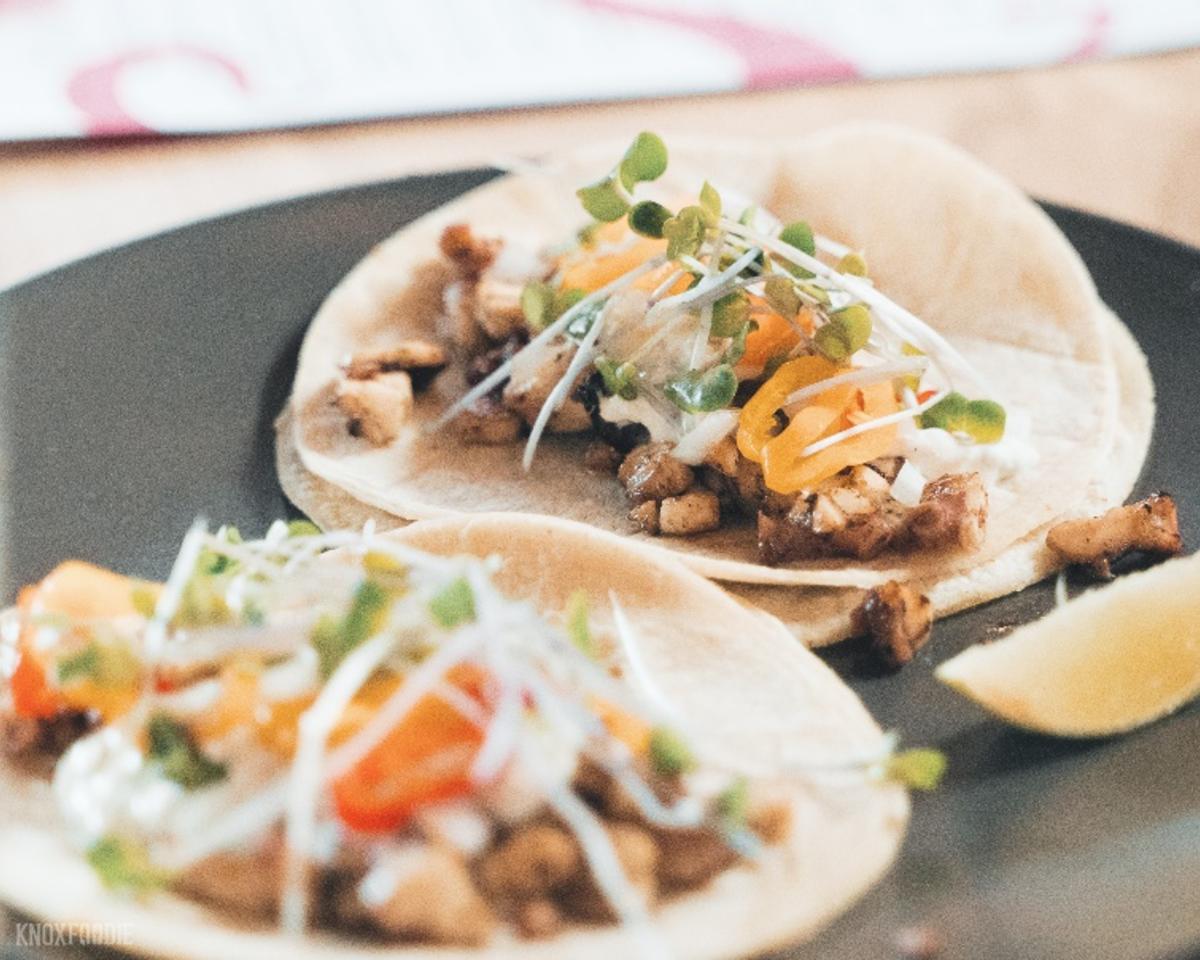 Tako Taco
Take a left on Williams and you will end up at the latest dreamchild of Jesse Newmister, Tako Taco. This Asian-Mexican fusion eatery is taking the North Knox food scene to the next level. Tacos filled with hot fried catfish, crispy chicken skins served nacho style covered in queso and chorizo, even a burger made from ground lamb are a few things that make this culinary adventure unique. We are down for any kind of chicken wing that Chef Jesse puts on a plate and the ones at Tako Taco are stuffed with pork! Don't forget to try one of their house margaritas, it's a Mrs. KnoxFoodie favorite.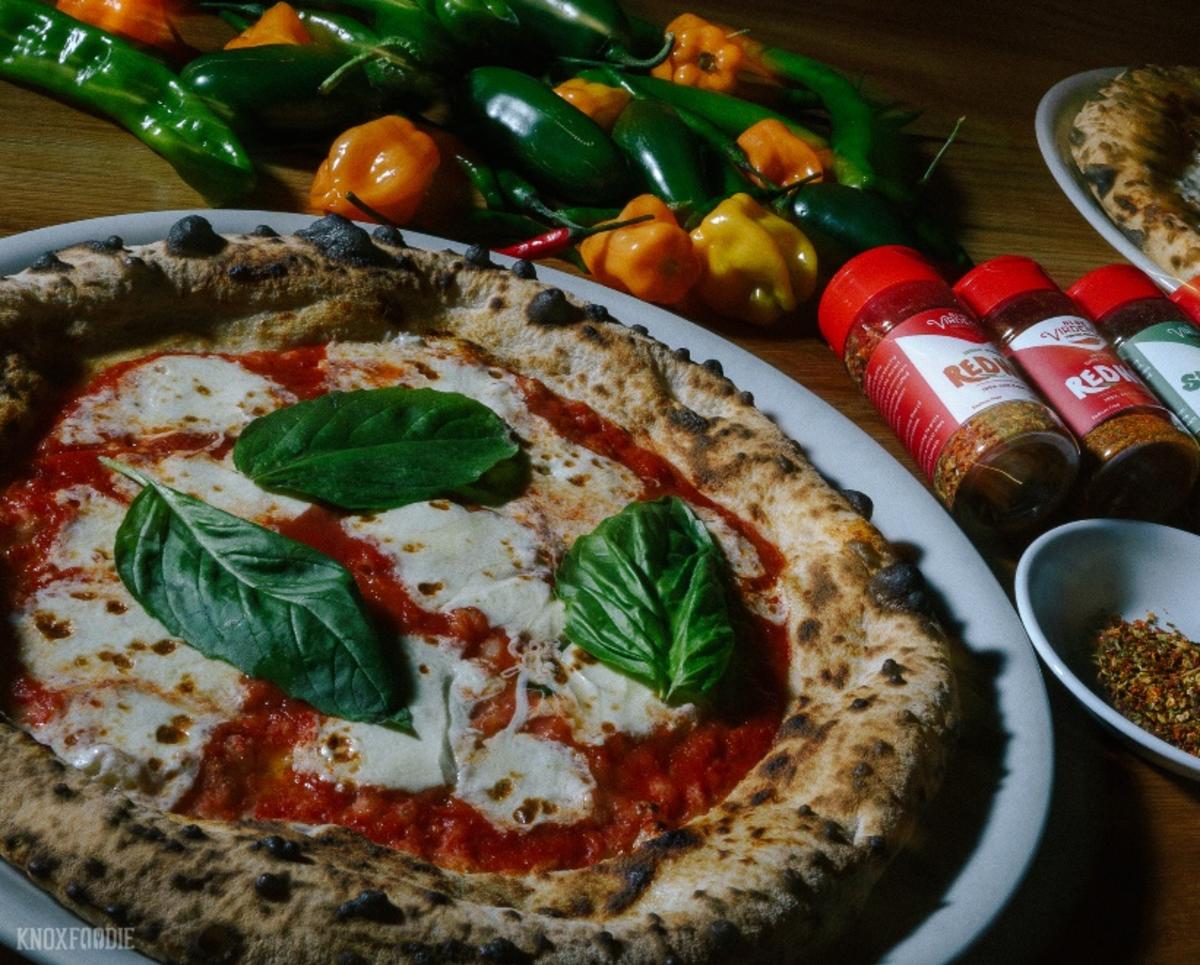 A Dopo
For a different but equally delicious adventure hang a right on Williams Street and head under the bridge to A Dopo Sourdough Pizza. Here you will find most everything is made by the hands inside the building. From the naturally leavened dough to the hand pulled mozzarella to the sweet creamy gelato that finishes off your meal. We recommend the grain salad and a pizza or two.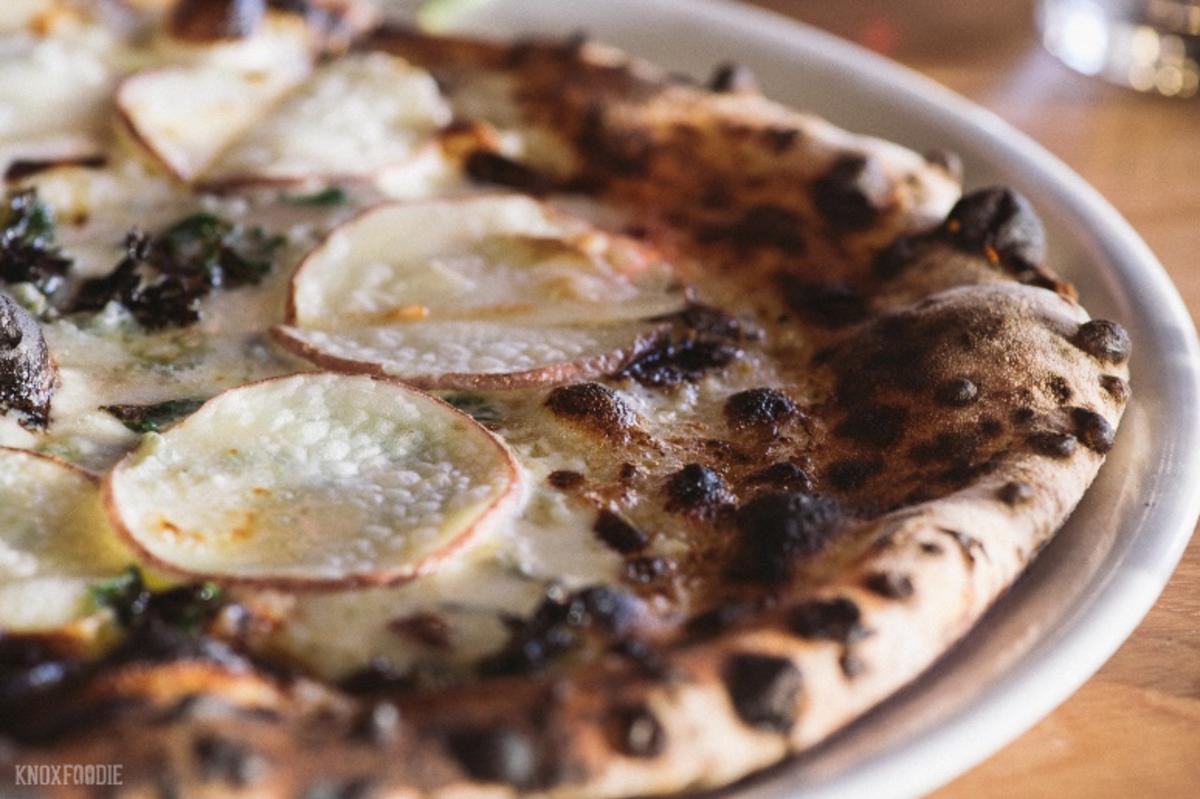 Our faves are the Funghi (a white pie with taleggio, white truffle oil, and mushrooms), Spicy Greens (white pie with greens, Calabrian chilis), and whatever is on the specials board. Don't forget to order the canele gelato if it is available. Chef/owner Brian Strutz takes sweet creamy caneles from Paysan Bread to create this soft, frozen wonder.
Hungry yet? Take your date to Williams Street and choose your own adventure. You could also make your date night the ultimate foodie experience and visit all three! Enjoy!