Yes you read that correctly Seize the Carp! I'm sure when the Latin poet wrote "Carpe Diem" he didn't think hundreds of years later it might refer to people fishing off the banks of rivers in Tennessee. Well I'll borrow it and we'll grab some fishing rods and get down to business. The 3 Rivers Angler has a fishing tournament that is well, interesting and fun. The 3 Rivers Carp Cup is going to be held August 17th on rivers located throughout the Knoxville area.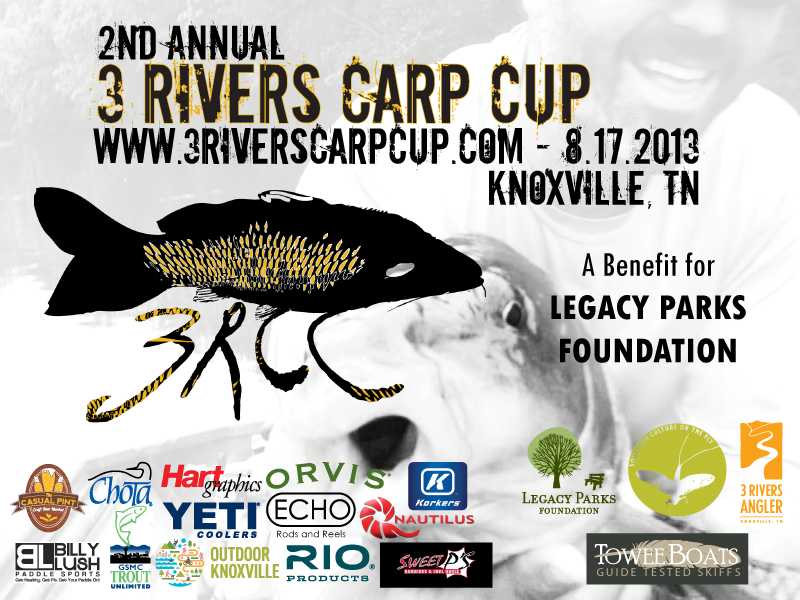 3 Rivers Carp Cup
You may not always fish for the elusive carp, but here is your chance. You get the bragging rights and the cup! Plus a picture like this for Facebook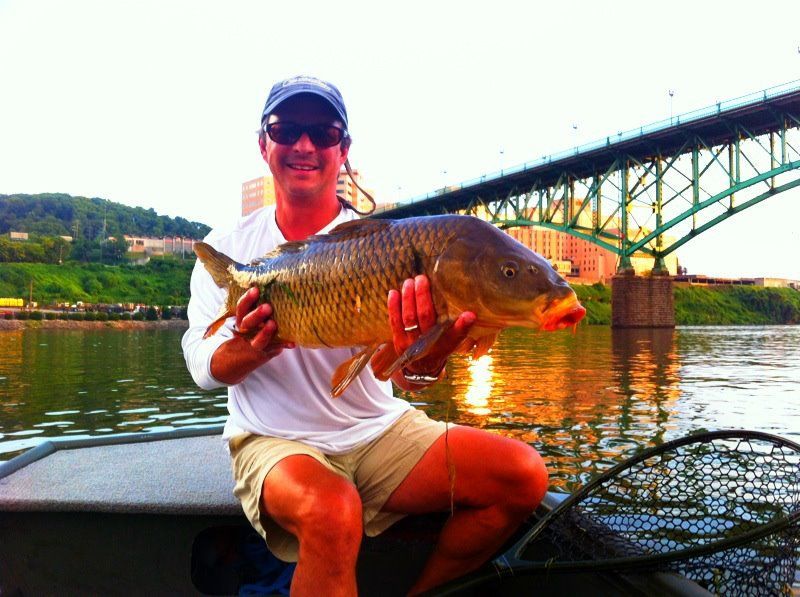 Big 'Ole Carp
There are anglers from around the country that come to fish our waters. The Legacy Parks Foundation benefits from this tournament and in turn helps the development of recreational opportunities of waterways. Did I mention that it is fly fishing? Here are the rules fishermen! Fisherpeople. May the best person win... I really want to see someone fly fishing on a SUP, that will be awesome.