Big Ears is this weekend. If the international avant-garde festival that traffics in minimalist and ambient music doesn't seem to have any bearing on Knoxville itself, well, you may need to get to know Knoxville a little better.
First, there are precedents, of sorts, in Knoxville for Big Ears. The sometimes-extravagant spring Music Festival of the 1880s and '90s was an international opera festival with occasional surprises.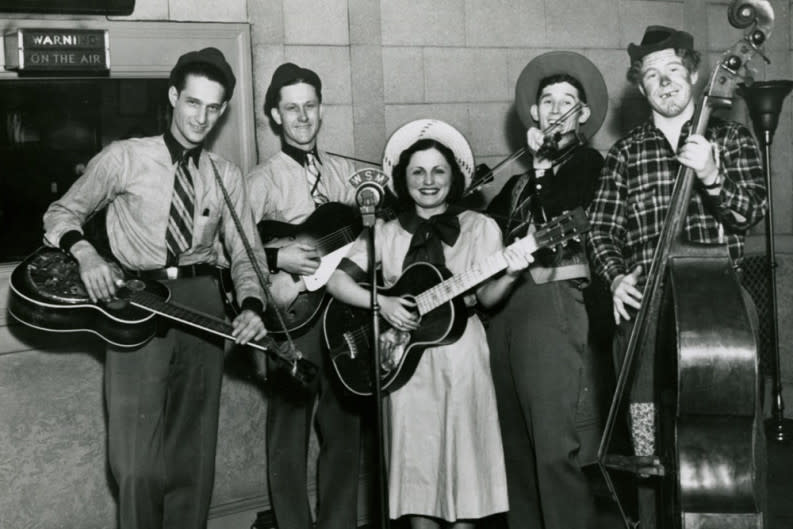 Photo credit: Wilson Library at UNC
In 1883, one of those surprises, in the old Opera House in May, 1883, was something most people had never seen on an actual stage before: country musicians. Fiddlers, to be specific. Was it the first country-music "concert" in history? We don't know of an older one. And this year, Big Ears is featuring some Southern Appalachian music, with some big names in innovative bluegrass like Bela Fleck, Abigail Washburn, and Jerry Douglas, was well as some fiddling in Market Square, which hosted fiddling conventions well over a century ago.
Knoxville has been associated with musical innovation for more than a century—from the days of Bertha Wilburn Clark, who as early as the 1920s was striving to launch the most durable symphony orchestra in the history of the South--to Roy Acuff, who in the 1930s was adding a new reckless attitude to country music, as well as an instrument no one had every experienced before, called the Dobro—to Knoxville natives Brownie McGhee and his brother, Stick--to the Everly Brothers, who lived in Knoxville just a few years in the mid-1950s, but during that time were experimenting with adding harmony to the new phenomenon called rock'n'roll.
Finally, one of the things that makes Big Ears stand out--music journalists from all over the world seem to agree--is Knoxville's array of great venues within a short walking distance of each other. Big Ears takes place mostly in historic buildings, from the 1909 vaudeville house known as the Bijou Theatre (if we don't count Nashville's Ryman, which was intended to be a church, the Bijou may be Tennessee's oldest theater)—to the 1928 "motion-picture palace" known as the Tennessee Theatre. Can you think of another city of under one million that maintains two historic theaters two blocks away from each other?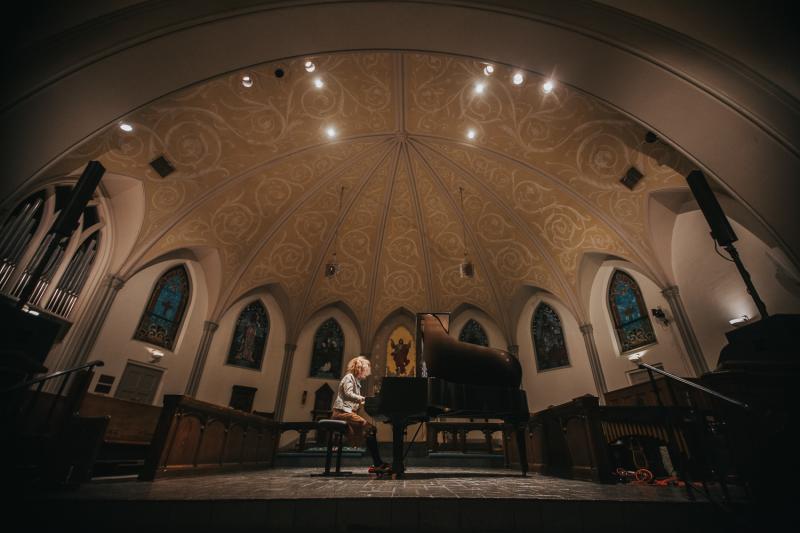 In addition, most of Big Ears' smaller venues are in historic old buildings, like St. John's Cathedral (probably the oldest venue, dating to 1892), and rehabbed spaces in several old industrial and commercial buildings like the Standard, the Mill & Mine, the Jig & Reel, UT's Downtown Gallery, and the Pilot Light. All of these venues witnessing groundbreaking new 21st-century music this weekend are more than 80 years old. (Even Visit Knoxville's modern-looking headquarters, serving as one of the smaller venues this year, is an a pretty old structure.)
These old brick buildings have been here all along. We just didn't know they'd ever be as famous as they are today.