(Tap wall at Crafty Bastard Brewery)
Craft beer has so much variation: four base ingredients, but billions of combinations and possibilities. Our local breweries are creative with their beer, and many encourage you to get crafty yourself! Here are a few breweries that offer the chance for your inner artist to shine.
Walking into Crafty Bastard feels like you've stumbled upon a diamond in the rough. The over 100-year-old building manages to be both industrial and downright cozy. A turntable provides the entertainment with an eclectic array of records, and the occasional live act provides tunes on the weekends. If the atmosphere and delicious craft brews leave you feeling inspired, ask the bartender for one of the coloring books they keep behind the bar. Who knows, maybe your art will be featured next! 
With a name that pays homage to the former tenant of the space, it's no wonder that Printshop leans into their moniker in other ways. They regularly host craft workshops, allowing you the chance to create art under the guidance of a local craftsman. Wood burning, candle making, screen printing, glass etching, tie-dying...whatever your creative outlet, Printshop's yummy beer will inspire you to get artsy! If admiring art is more your speed, Printshop hosts rotating local artists and makers to sell their wares on the last Sunday of every month.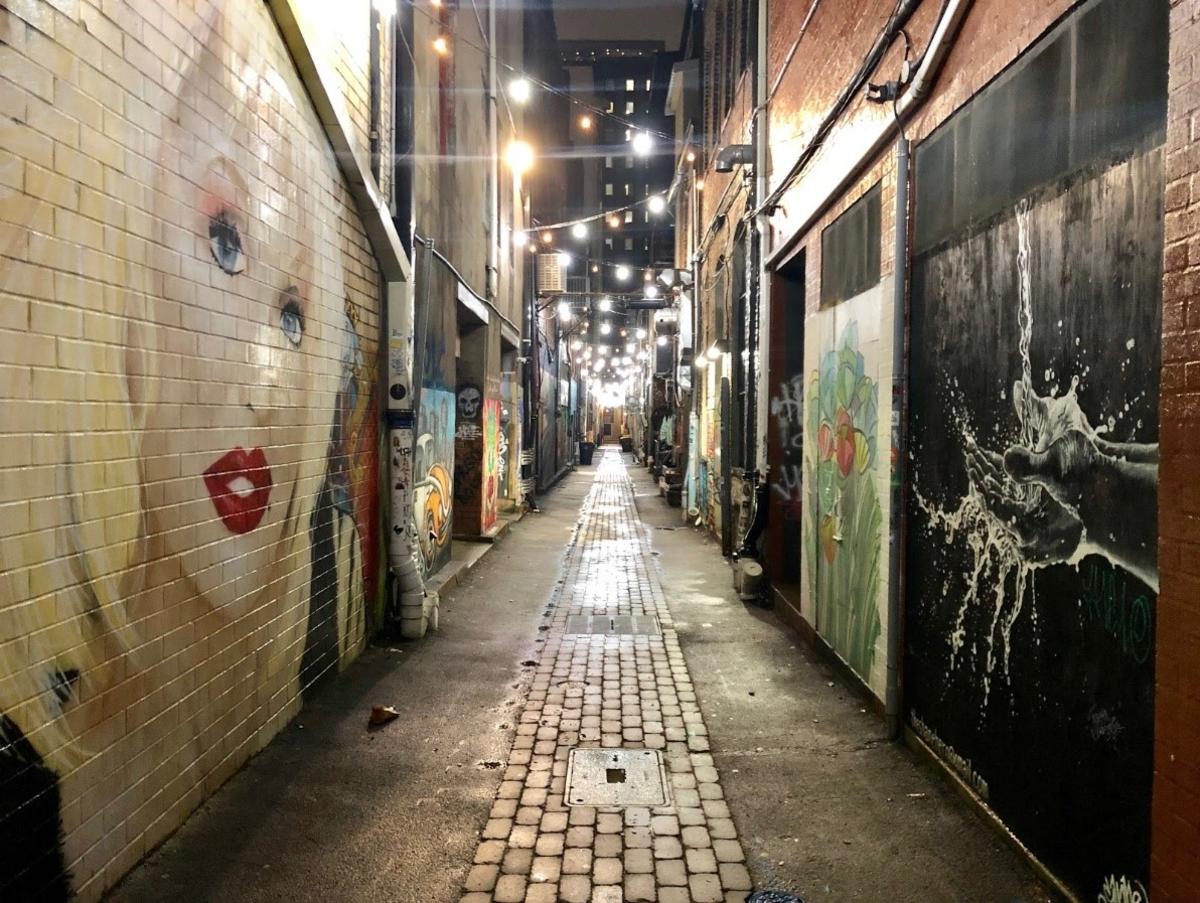 (Strong Alley, Downtown)
Pretentious Beer & Glass Company 
It all started with a glass...now Knoxville-based Pretentious Glass Company has been featured in the likes of Forbes Magazine. The back of the gallery opens to the beer garden of the neighboring Pretentious Beer Company and hosts their Wall of Fame: whimsical beer boards sketched by their brewer. Art here is never in short supply; each new brew receives an oftentimes humorous caricature. Such a creative space is bursting with inspiration, and should you be feeling brave, Pretentious invites you to blow your very own glass (alongside the watchful and patient eyes of their glassblowers, of course).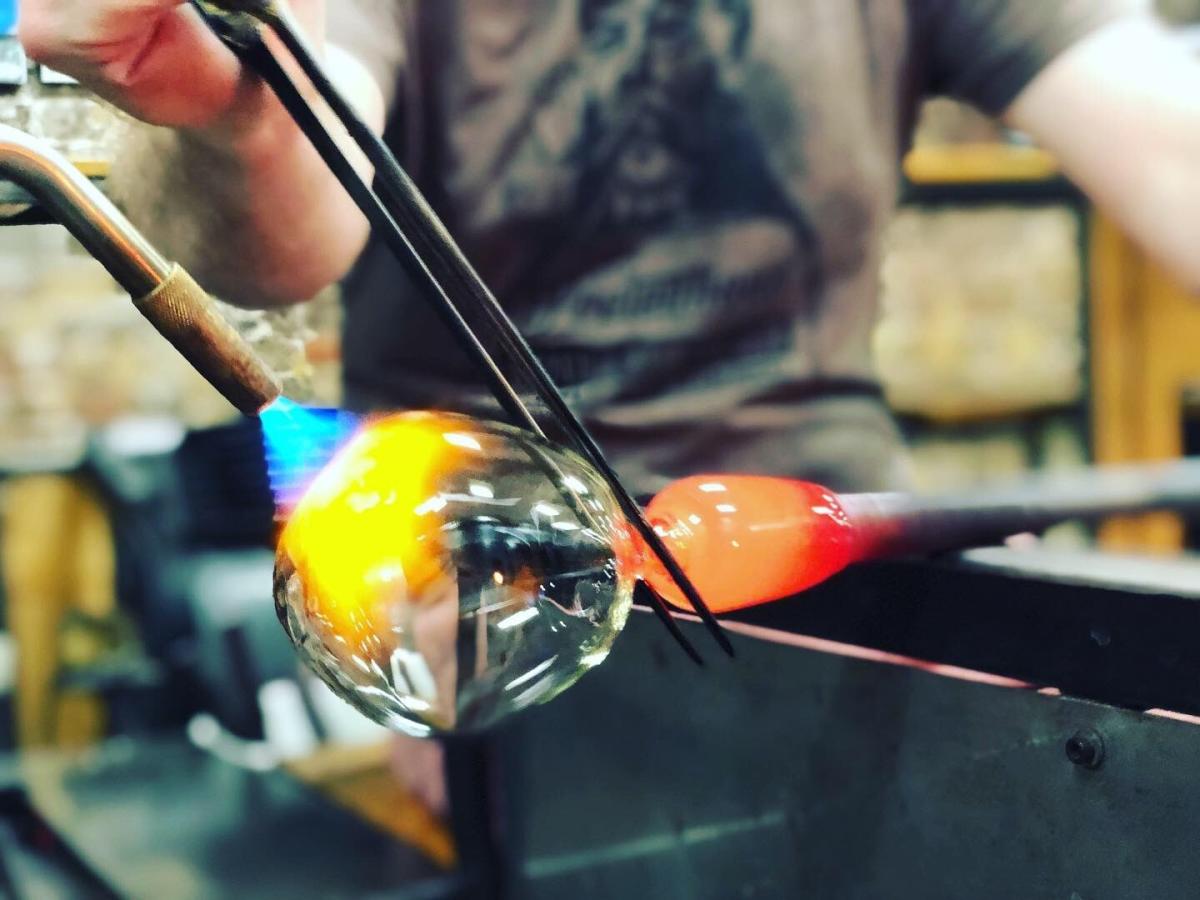 (Glass blowing in action at Pretentious Glass Co.)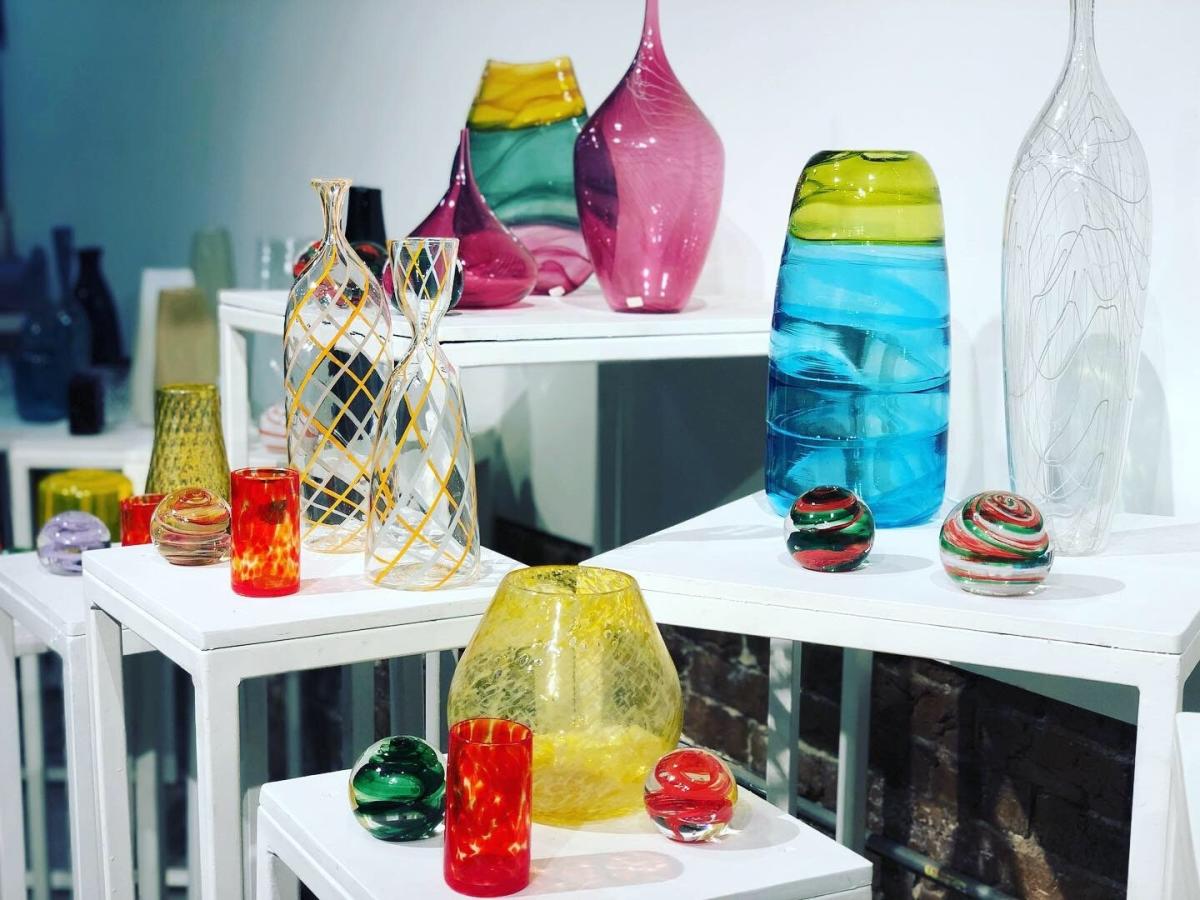 (Glass gallery at Pretentious Glass Co.)
Co-creators: Candace Preston and Zack Roskop
Written by: Candace Preston
Photography by: Zack Roskop