Welcome back to Fun Intern Friday, this is Abby, your host and guide!  I only recently found out about the Knoxville Museum of Art here in Knoxville so I was excited to get the opportunity to go. I walked in and went straight to the front desk where I was told all about the different exhibits and layout of the museum. I started off by going into the Joseph Delany exhibit on the first floor, and it certainly was my favorite! This is a limited time exhibit so it is only here till November 4th so I highly suggest checking it out! The art was very interesting with a mix of sketches and watercolor but all very unique.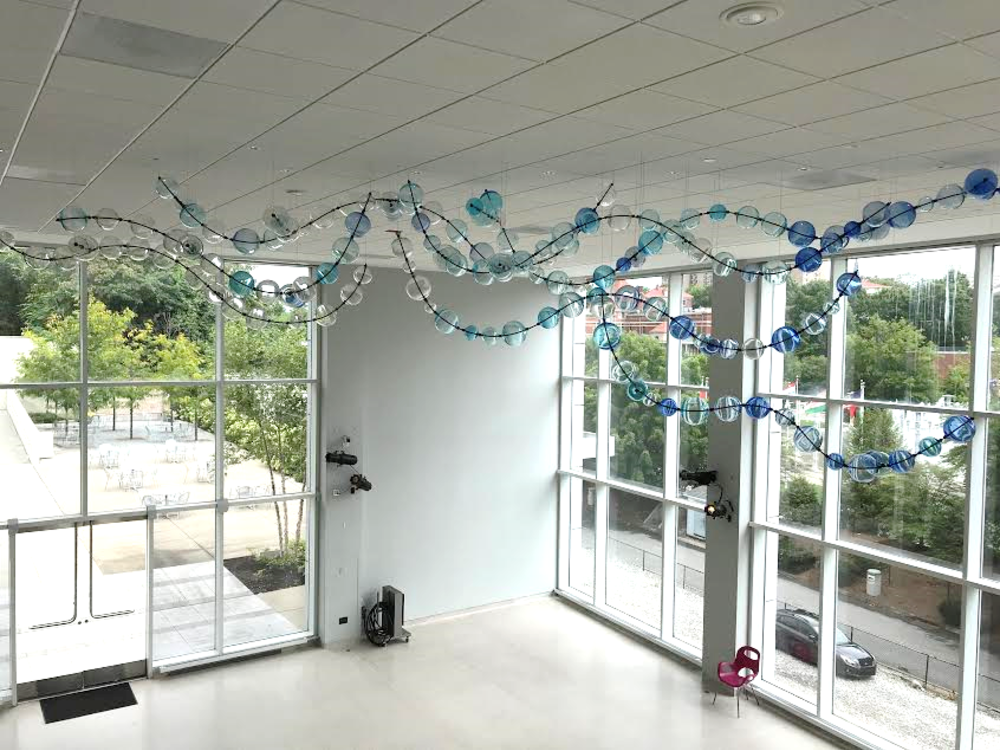 I headed downstairs and had quite the view on the way - large sculptures hanging from the ceiling were definitely a sight to see! I went into the Thorne Room exhibit and was not expecting what I was about to see. Miniature historic rooms recreated in small lit up boxes. I made my way upstairs to an exhibit filled with very modern and abstract art (Currents: Recent Art from East Tennessee and Beyond). One of my favorite pieces was the upside down Mona Lisa with a small clear sphere in front of it. When you looked into the sphere it filled the Mona Lisa the right way and was cool how your eye interprets the image!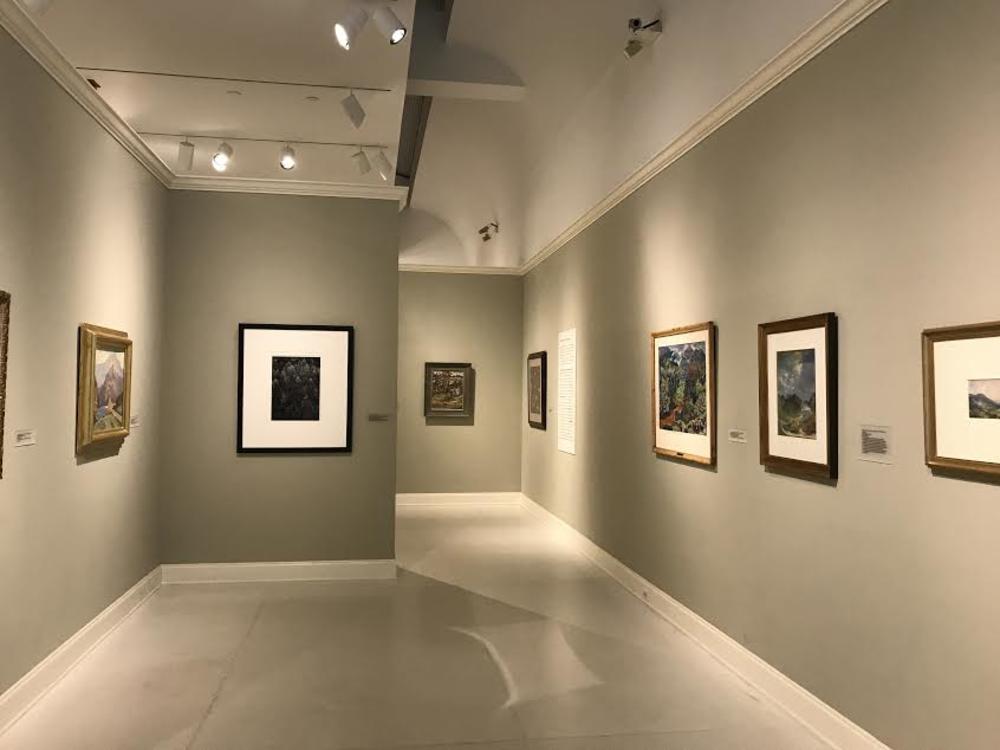 The last exhibit I checked out was an East Tennessee inspired exhibit (Higher Ground: A Century of the Visual Arts in East Tennessee). My personal favorites in this exhibit were the paintings of the Smoky Mountains - they were all so beautiful! All together I had a very wonderful experience at the Knoxville Museum of Art and it's the perfect indoor activity for any age! Not to mention - its free!
Speaking of East Tennessee…. I was so excited to get to go to the East Tennessee History Center located downtown on Gay Street. Being from Chicago I don't know much about East Tennessee history so I was excited to learn a little more about the place I have been living for the past three years. I started out in one of their rotating exhibits - In the Footsteps of Sergeant York. The exhibit focused on York's time during WWI, but the most interesting part to me was getting to know more about other parts of his life like how he was born in Tennessee! Make sure to check out their website to keep up on what exhibits they currently have.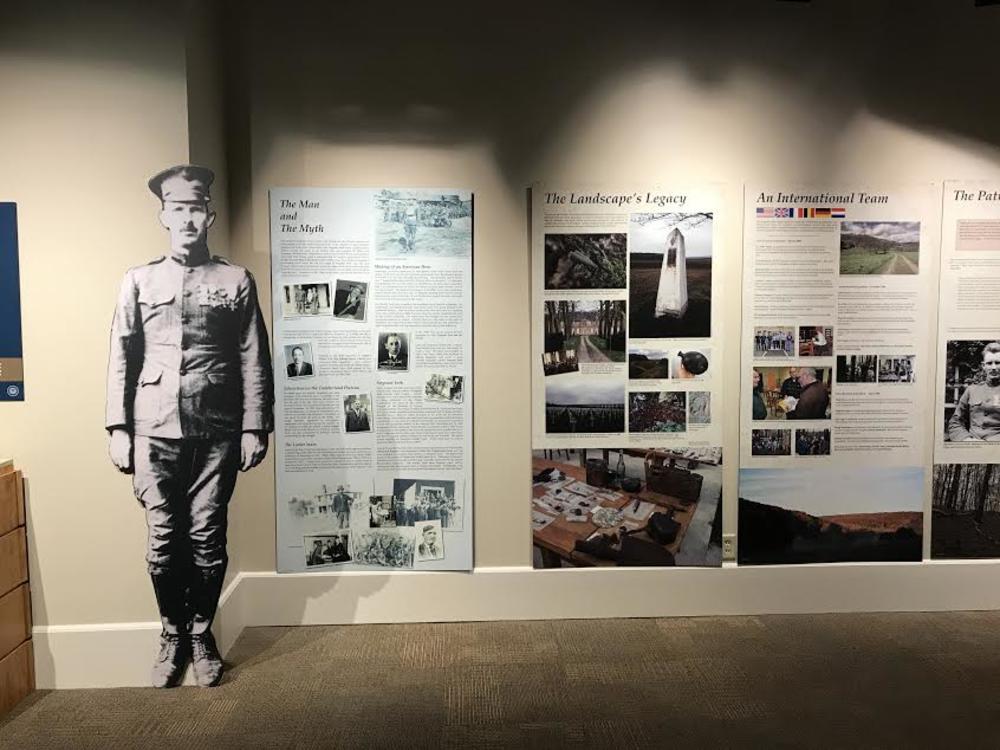 I then continued on into the main section of the museum (I think I actually went backwards in time accidentally) and started out by learning about Oak Ridge and the Tennessee Valley Authority. It was very interesting to learn about how big of an impact Knoxville had on energy and power. One of my favorite sections of the museum was the "East Tennessee's Homegrown Stars" section! It showcased all of the country stars that got their start in East Tennessee, and how it impacted America's music scene. I loved all the artifacts they had like old outfits that were worn on stage and guitars.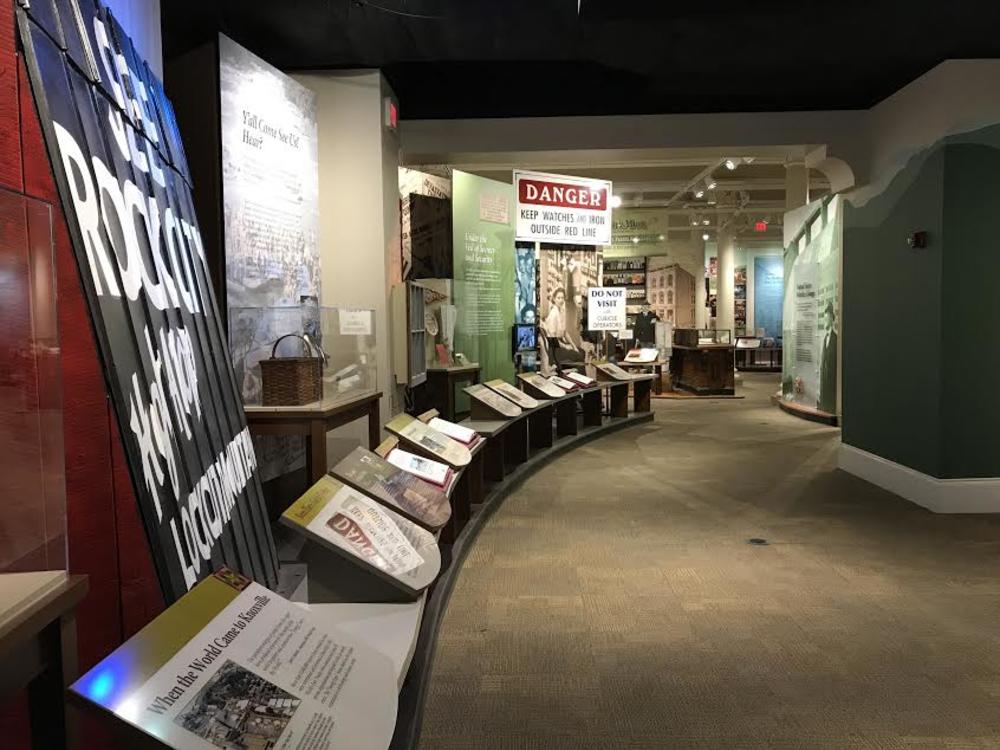 I ended at the section about East Tennessee's very early history dating back to the Cherokee Indians. It was cool to see how life was back then and how the people of that time made East Tennessee to what it is today. It was such a fun experience getting to go to the East Tennessee History Center and I'm glad I know now more history about the place I've called home the past few years!
Now that I've had some indoors exploration…I'm headed outdoors…stay tuned to see where I end up next!