Visit Knoxville Board of Directors
Visit Knoxville is governed by a board of community leaders who willingly commit their time to nurture our efforts to be an economic driver for the Knoxville/Knox County area.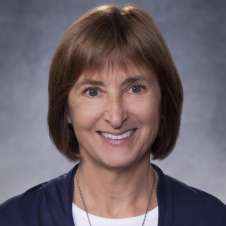 Board Chair
Linda Billman is a non-profit consultant in the areas of financial management, grant writing, and communications. She has long been active in the Knoxville non-profit community as a board member, volunteer, and professional. Linda served as General Manager of community public radio station WDVX, which is located in the Knoxville Visitor Center.
Linda's professional background includes independent documentary and corporate video production and Managing Producer of the Emmy-award winning program, "The Heartland Series," on Knoxville NBC affiliate WBIR-TV.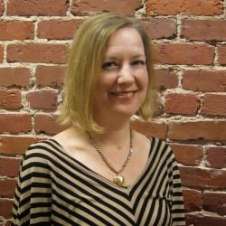 Board Vice Chair
Becky Hancock is a Knoxville native educated at the University of Tennessee. With more than a decade of experience in fund development, event planning, and project management in the nonprofit sector, she currently serves as the Executive Director of the Historic Tennessee Theatre Foundation. Becky oversees the management of the venue, serves as the public face of the organization, and works with the HTTF Board of Directors to preserve and maintain this important community asset, as well as fulfill the mission and long term vision of the Official State Theatre of Tennessee.
Becky's career began in arts administration, working in New York City for a small but prestigious public relations firm representing classical musicians and performing arts organizations. She returned to Knoxville to work for AC Entertainment, specifically to manage the daily operations of Tennessee Theatre. She was involved in the $30MM comprehensive renovation of the venue completed in 2005, participating in both operational/programmatic planning and assisting the Board in fundraising. Prior to returning to the Tennessee Theatre in 2013, she served as the Assistant Director of Knox Heritage, a preservation advocacy organization, where she coordinated all fundraising and communication efforts; planned major special events; and worked effectively with board members, volunteers, and donors.
Becky is a graduate of Leadership Knoxville's Class of 2006, and a member of the Association of Fundraising Professionals and Tennesseans for the Arts. She is an active member of the League of Historic American Theatres, the national network dedicated to sustaining treasured landmarks like the Tennessee Theatre. She currently serves on 91.9 Inc., an advisory board for WUOT-FM. Previously she has served on boards for Historic Rugby, TN; the Bijou Theatre; and The Joy of Music School, where she also spent time as a volunteer music teacher. She frequently volunteers for regional and national rowing events hosted by the Oak Ridge Rowing Association. Becky spends her free time rowing, renovating her historic home, and making music with friends.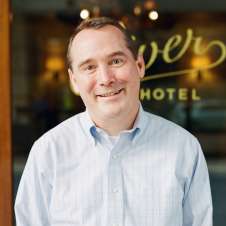 Board Secretary and Sales Committee Chair
Michael Riley moved here from Florida in 2011, to serve as the General Manager for The Oliver Hotel on Market Square. The Oliver Hotel, situated in the heart of Knoxville on Market Square, was built in 1876 as the Peter Kern Bakery, and has hosted everything from the Kern's candy counter and soda fountain to a drugstore, and dancing hall. In 1982 the building was then converted to the Blakely House Hotel and in 2011 it was renovated and renamed The Oliver Hotel. The hotel is the only boutique property in Knoxville with a style that plays tribute to the building's history. Michael has over 23 years' experience in the hospitality industry.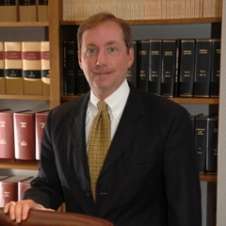 Board Treasurer
Jackson G. Kramer, a highly skilled, knowledgeable and trusted counselor who has over 28 years of legal experience, concentrates his practice in the areas of Corporate and Transactional, Real Estate, Estate Planning, Administration and Trusts, and Local Government and Public Utilities.  He is a strong but reasonable advocate for his clients.  His primary goal is to help his clients solve their legal issues and achieve their overall objectives while simultaneously protecting their best interests.
Mr. Kramer's broad practice focuses on: real estate transactions including ad valorem taxation questions and sales and use tax matters, general business matters such as corporate formation, contracts, etc, estate planning guidance and administration, property tax issues, and tax exempt organizations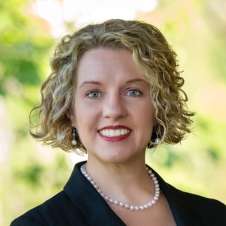 Marketing Committee Chair
Robin Parton Pate serves as Chief Marketing Officer for Green Point Research (GPR), a vertically integrated phytocannabinoid-rich biomass originator and processor founded in 2016. Prior to joining GPR, Pate most recently served as the Chief Operating Officer at The Institute for Advanced Composites Manufacturing Innovation (IACMI), a major public-private partnership funded in part by the Department of Energy and operating as a not-for-profit under the University of Tennessee Research Foundation. During her time at the Institute, she led government relations, strategic partnerships, communications, and other functional areas.  Through her executive leadership positions with IACMI and many globally recognized media brands, including HGTV, CNN, and TBS, she has earned a reputation as an innovative and impactful marketer and business strategist.
Pate holds a Master of Arts in Marketing from the University of Alabama (UA), a Bachelor of Science in Business Administration from Western Carolina University (WCU), and a Graduate Certificate in Strategic Management from Harvard.
Community and advisory leadership highlights include serving as President of Western Carolina University's (WCU) National Alumni Association Board of Directors (2016-2018), 100 Girls of Code's Advisory Team (2015-Current), Childhelp East TN's Board of Directors (2011-2018) and Alpha Xi Delta's National Communications Advisory Team (2014-Current).
Robin grew up in Bryson City, NC, and currently lives in Knoxville, Tennessee with her husband and two daughters. They enjoy experiencing all the wonders of the beautiful area with favorite activities ranging from paddleboarding on the Little River, to youth sports, to Sunday drives on the Dragon.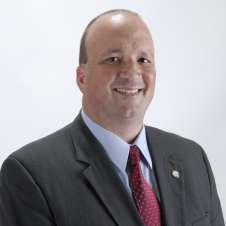 Brad Anders is the Vice-Chairman for Knox County Commission. Brad has a passion to see that Knox County Schools have the tools they need to produce the best graduates in the region and he is also committed to seeing that Knox County provides businesses with the environment to thrive.
Brad has lived in Knox County since he was 10. He grew up in the Spring Hill Community and is a 1991 graduate of Holston High School and received his BS in Organizational Management from Tusculum College in 2006.
He has been employed by the Knoxville Police Department since 1992 and currently works as a Patrol Lieutenant and is on the Crisis Negotiation Unit.
Brad Anders, his wife, Jennifer and daughter, Addison live in the Karns community and are active members of Grace Baptist Church. In his spare time, Brad enjoys playing golf, UT sports, and spending time with friends and family.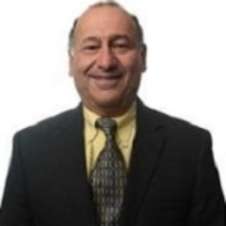 Dr. Tegano has 36 years' experience in higher education and athletic administration at four public institutions. His career includes employment at Austin Peay State University, Radford University, Virginia Tech, and The University of Tennessee, Knoxville.
Throughout his professional career, Tegano has supervised coaches, other administrators, and support staff. Over his 27 year tenure at UT, he has managed numerous events including NCAA/SEC tournaments, fundraising functions, and capital projects. He has oversight of yearly budgets of several million dollars.
Tegano's experiences range across revenue and non-revenue sports. His network of business professionals and high profile coaches/players at both the college and professional levels span several decades and underpin his knowledge of and efficacy in sports management at a national level.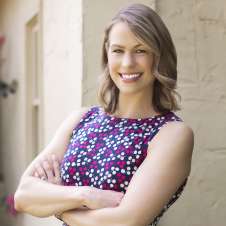 Cortney started her business, Piper Communications, at the height of the recession in 2008 with a results-based approach to public relations and emphasis on energy and technology. Piper Communications has had the pleasure of working with an extensive list of clients to advance clean energy and technology related initiatives, projects and policy.
She is also a WATE-TV 6 On Your Side (ABC affiliate) public affairs commentator, appearing weekly on Tennessee this Week and providing commentary on current news and events.
In 2014, she was recognized as one of the Greater Knoxville Business Journal's "40 Under 40" and was also awarded the East Tennessee Economic Council's Postma Young Professional Medal. Cortney is a member of the East Tennessee Economic Council Board of Directors; graduate of Leadership Oak Ridge class of 2009 and Leadership Knoxville class of 2013. She also Chairs The University of Tennessee Political Science Department's Board of Advisors, serves on the University of Tennessee Graduate School of Medicine's Board of Visitors and is the former Chairwoman of Visit Knoxville.
A native of Detroit, Michigan, Piper attended the University of Tennessee on a swimming scholarship and earned degrees in Political Science and Sociology. She lives in East Knoxville with her husband Barry Armstrong and their three children.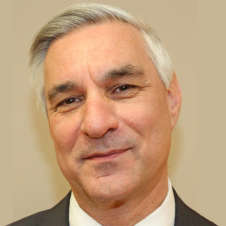 Rick Emmett is the Downtown Coordinator for the City of Knoxville. He grew up in Middlesboro, Kentucky where he was employed as Chief Surveyor in the coal industry before moving to Knoxville 25 years ago to work for the City of Knoxville as Technical Services Administrator in the Engineering Department. Emmett attended Southeast Community College, the University of Kentucky, and Lincoln Memorial University and is a Professional Land Surveyor licensed in Tennessee and Kentucky.
He serves as ex officio member of Public Art Committee, Downtown District Association, the Historic Old City Association, and the 100 Block Association and is currently a Board member for the Central Business Improvement District. Emmett is also currently a member of the Mid South Parking and Transportation Association, the Tennessee Association of Professional Surveyors and the International Downtown Association. He has served as a Board member on the Public Property Naming Committee, the Knoxville Volunteer Emergency Rescue Squad, and was Chairman of the Knox County Redistricting Committee.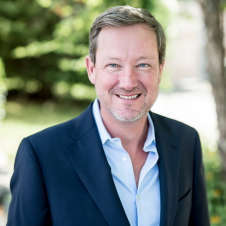 Chris Ooten thrives in the fast-paced environment of Safe Harbor Development.  He brings over 25 years of experience in both commercial and residential real estate and development to the Safe Harbor team. As CEO he is at the helm of the overall management of Safe Harbor Development and other related companies including acquisitions, development, construction, operations, forecasting, and marketing.  
As Director of Real Estate for the Weigel family and Weigel's Stores managing, selling, and purchasing new store locations as well as family holdings, Chris gained valuable experience that would prepare him for his current role. He also worked for the Schaad Companies as their COO and the Metropolitan Planning Commission where he broadened his experience.  Chris has earned LEED certification from the Green Building Certification Institute and currently serves on the Knoxville-Knox County Metropolitan Planning Commission as a commissioner. 
Originally from Oak Ridge, he earned his BS Degree from ETSU with an option in city planning.  He is married to his wife, Leah, and has three children: daughter, Emily, son, Jack, and daughter, Miller.